ClimateMaster A/C comes on then turns off
09-15-12, 03:28 PM
Join Date: Sep 2012
Location: USA
Posts: 1
Received 0 Votes on 0 Posts
ClimateMaster A/C turns off after starting
---
My ClimateMaster A/C comes on for a minute or two and cools then the compressor turns off and the A/C stops cooling. The fan works the whole time, but the compressor won't restart after it stops. I live in a condominium apartment building and my A/C works off a water cooling tower. I checked the capacitor and it is ok. My ClimateMaster is Model: GRV042AGC30CLTS
Serial: D10422845.


Could you please let me know what could be causing my A/C to stop working? Thank you for your help!
---
Last edited by miami7; 09-15-12 at

04:18 PM

.
Sponsored Links
09-15-12, 06:13 PM
Did you measure the capacitor with a meter or only visually inspect it?
Most Climatemaster units have 2 test terminals that can be jumpered for a few seconds to display error codes.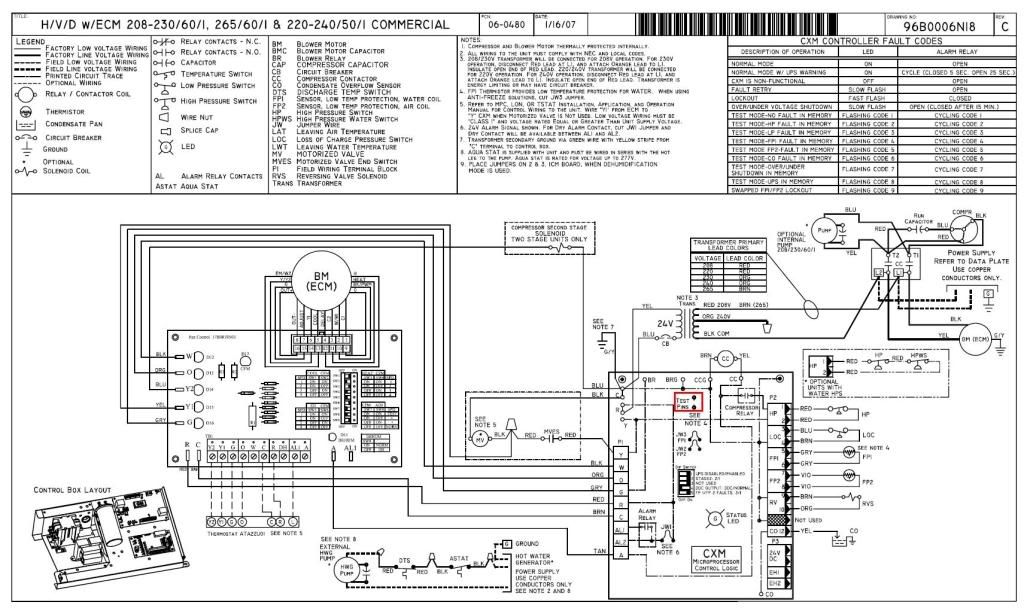 09-16-12, 06:46 AM
sounds like a water flow issue to me, but you need to check for error codes.
Posting Rules
You may not post new threads
You may not post replies
You may not post attachments
You may not edit your posts
---
HTML code is Off
---