Old blower motor wiring to new blower motor wiring
11-08-12, 03:01 PM
Join Date: Nov 2012
Location: USA
Posts: 3
Old blower motor wiring to new blower motor wiring
---
Hi,

I need some help with adapting the old wiring plug to the new motor wires. Here is the diagrams for each motor. I have the plug that goes to the unit and would like some help with splicing the wires correctly. Here are the diagrams for the unit and the motor. Any help would be appreciated. Thank you.
Sponsored Links
11-10-12, 11:13 AM
I see that the old motor has a constant feed of high voltage and a low voltage connection to common.

The new motor is not the correct replacement.

What is the air handler model number?
11-10-12, 01:27 PM
Join Date: Nov 2012
Location: USA
Posts: 3
The unit is a Carrier Model # F4DNF024
11-10-12, 01:44 PM
I get this message when searching that model...
Your search did not find any documents.
Should be a letter between F and 4.
FA4
FB4
FE4
FX4 ...
11-10-12, 02:10 PM
Join Date: Nov 2012
Location: USA
Posts: 3
Sorry FC4DNF024 is the model number. I would like to put something cheaper than the X13 motor that is in it. $400.00 is what i'm finding.
11-10-12, 04:35 PM
The universal motor would never turn off.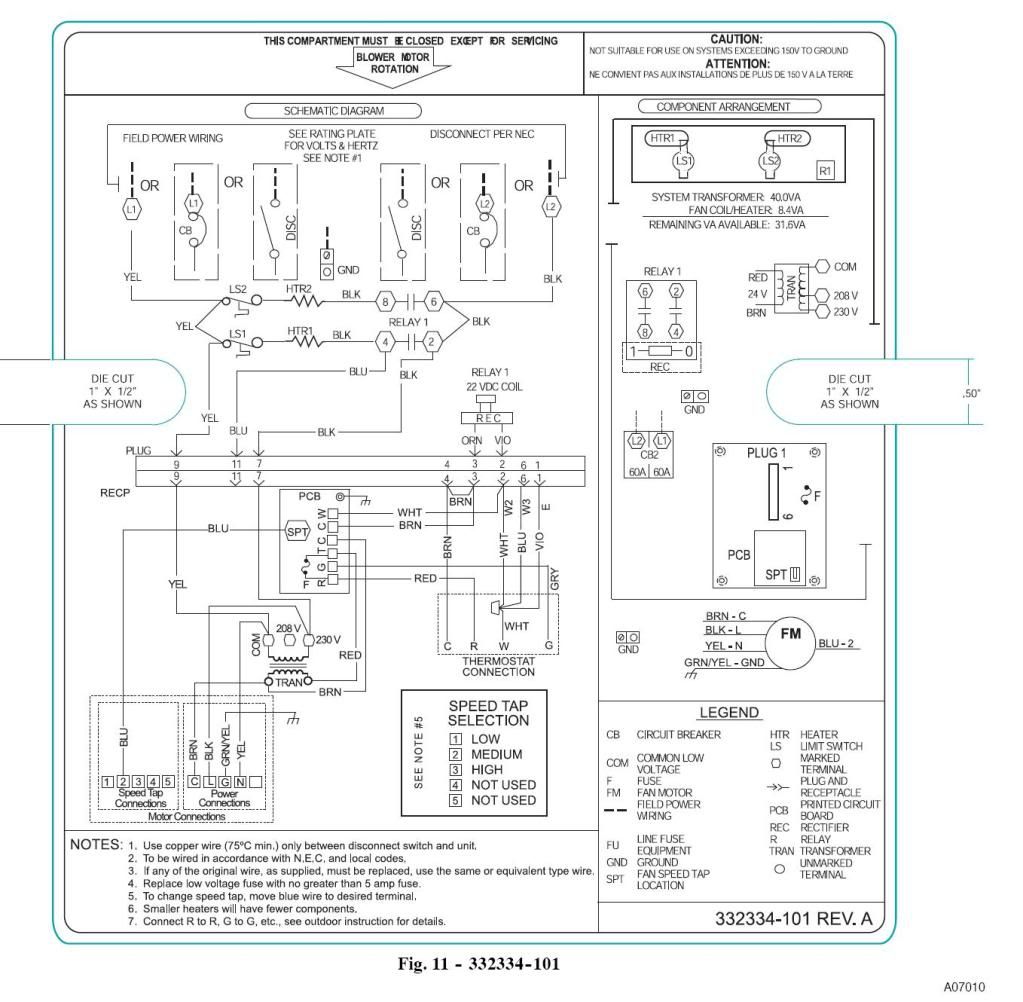 11-10-12, 04:41 PM
I can't read the
old
plate schematic.
On edit: Whoa...I can read that
---
Last edited by PJmax; 11-10-12 at

04:44 PM

. Reason: update
Posting Rules
You may not post new threads
You may not post replies
You may not post attachments
You may not edit your posts
---
HTML code is Off
---