Cyclic Compressor Short Cycle Problem (Classic Rheem ac unit)
10-26-13, 06:58 AM
Cyclic Compressor Short Cycle Problem (Classic Rheem ac unit)
---
Hi everyone,
I would really appreciate some help on fixing my Central Air Unit. I hope I can pay it forward someday!!
The Problem: I believe the correct term is "short cycling". The T-stat sends the signal to turn on, everything immediately turns on; thats the furnace fan, the compressor and the ac unit fan (what is the ac unit fan officially called?). The compressor and the ac unit fan stay on for about 10 seconds and then turn off simultaneously. They stay off for about 8 seconds and then turn back on simultaneously. This on-off pattern continuously repeats until the T-stat reaches temperature and it sends the turn off signal, after which everything turns off. The furnace fan doesn't cycle on-off with the compressor, it stays on the entire time until the T-stat reaches temperature. The unit I have is a Rheem classic RANL-037JAZ. The unit was new with the house in 2011.
Now I'm no genius, but I do think I'm proficient enough with a multi-meter to do some electronic diagnostics and I even think I could figure out how to do mechanical diagnostics if its needed. I'd just have to get the right equipment for the mechanical part (pressure gages comes to mind).
I would really appreciate some help or at least some ideas to try. The best manual I can find on this unit is:
http://www.allreds.net/WS2/docs/rhe/rapm_manual.pdf
Thank you everyone,
Florida Heat
Sponsored Links
10-26-13, 07:24 AM
Join Date: Oct 2009
Location: Texas
Posts: 7,425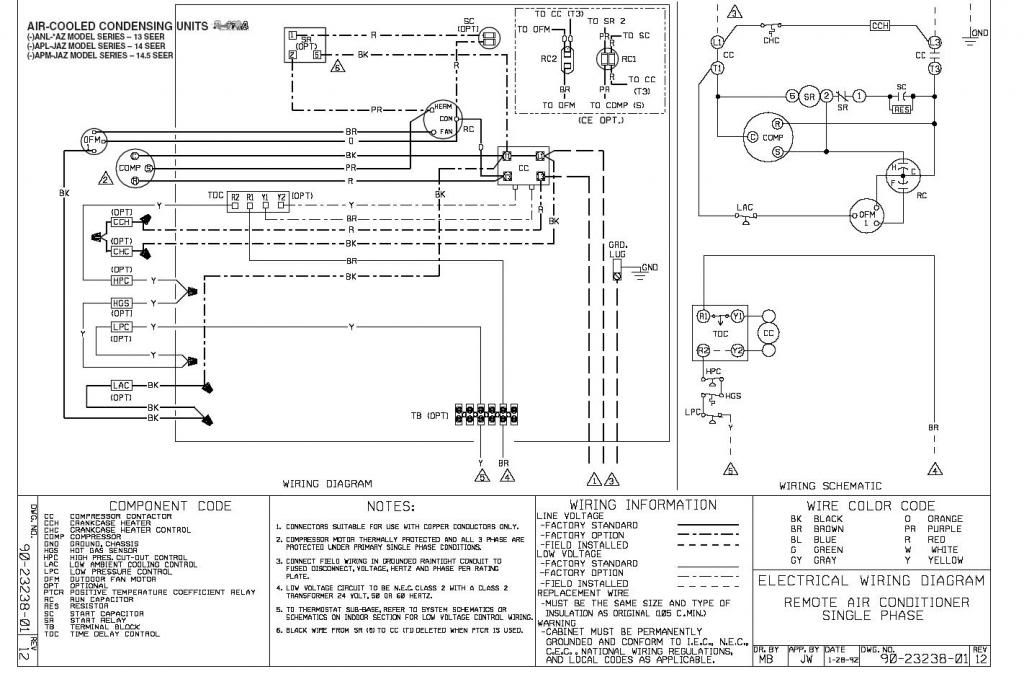 Sounds like you are cycling on a pressure switch.
If it is a low pressure switch you probably need to call someone to locate and repair it.
http://www.doityourself.com/forum/ai...ng-your-c.html
If it is a high pressure switch I recommend cleaning the outdoor coil.
I usually see a manual reset button on high pressure switch of Rheem units so it is unlikely to be this.
You can measure for 24VAC across the pressure switches to determine if they are cycling your condenser.
The outdoor fan is a condenser fan and the indoor fan is a blower.
Posting Rules
You may not post new threads
You may not post replies
You may not post attachments
You may not edit your posts
---
HTML code is Off
---