AC not working only works with contactor pushed in.
05-08-14, 09:36 PM
AC not working only works with contactor pushed in.
---
My AC is not working and when I push in the contactor the AC would turn on. I replaced the contactor and I am still having the same problem. I don't know what to do next?
05-08-14, 09:57 PM
I'd get a meter and measure for 24 volts AC entering the condenser.
If you have 24 volts entering the condenser but do not have it at the contactor the probable causes include low pressure switch lockout because you have a refrigerant leak, a time delay relay could also be the culprit.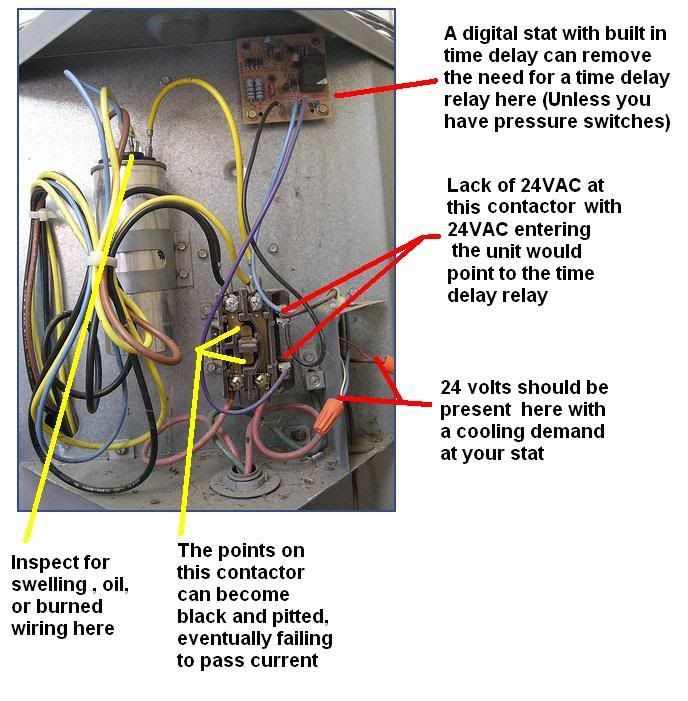 If you do not have 24 volts entering the unit possible causes include a thermostat issue or a float switch lockout because the drainline is plugged.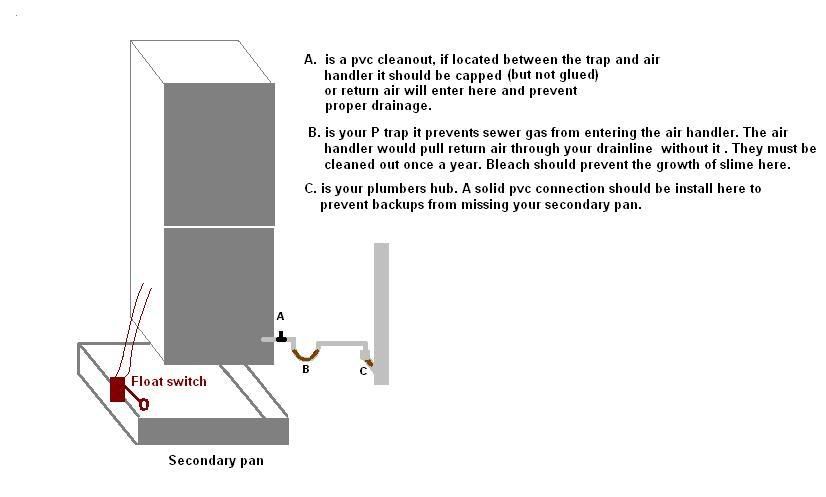 05-08-14, 10:18 PM
Yes.... the low pressure switch will interrupt power to the contactor if the freon level is low. This is in place so that your compressor won't continue to run with low freon levels.
05-08-14, 10:26 PM
Many pressure switches can't be replaced without blowing the charge. You should have the freon level checked by an EPA certified HVAC technician.
05-08-14, 11:00 PM
You're right...... you more than likely have a leak. It could be a very slow leak. You would need a freon sniffer to find the leak. You could try a mixture of soap and water (bubbles) on the flared connections and valves to look for leaks.
05-09-14, 01:18 AM
I was just looking at my contactor wires how do I which wire to test the pressure switch. I have two bottom black wires and 2 top wires that are black and red and on the side two blue wires.
05-09-14, 02:37 AM
Are the two blue wires connected to the side of the contactor significantly smaller that all the other wiring? If so, then the blue wires are the 24 volt control to the contactor. These will eventually end up at the air handler where they connect to the Y and C terminals. If you have a low pressure switch it will be in series with one of these leads.
05-09-14, 06:56 PM
Some contactors have both low voltage terminals on one side, and some have a low voltage terminal on each side.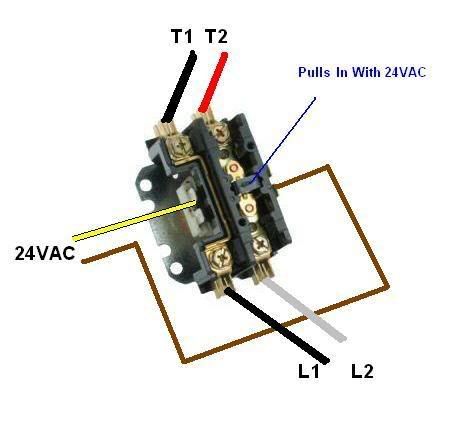 What type do you have?
Post the make and model number of the outdoor unit for better assistance.
05-10-14, 04:48 AM
While testing for 24 VAC , you should be able to turn the 240 VAC off , going to the condenser . Safer that way and the only voltage present should be coming from the inside unit . If the tstat is calling for cooling .

God bless
Wyr
05-10-14, 09:46 AM
More than likey it is not the low pressure switch. Probably has a condensate pump next to furnace that is filled with water or a float switch in the pan under furnace.

Very rarely is it going to be the actual low pressure switch in the outdoor unit thats a problem.
05-10-14, 09:53 AM
It is uncommon for a low pressure switch to fail. It is very common for systems to develop a leak over time. If the pressure switch has locked out the condenser replacing it would probably not be the solution.

Some condensers also have a high pressure switch with a reset button.