Where can I find serial number or model number for old Comfortmaker air cond.?
06-16-14, 05:05 PM
Where can I find serial number or model number for old Comfortmaker air cond.?
---
I have an old Comfortmaker central air conditioning unit. I don't know how old exactly but it was old when we moved into this house in 2006.

Anyway, the unit has worked ok, though it never really blew real hard upstairs. The other more recent problem was that the blower fan outside would sometimes not turn when the unit was turned on(there was humming, but it didn't turn), but I just had to push it with a screwdriver manually and it would start going. This makes me think that I may need a new fan motor. Does anyone think the fan motor may be the problem, or would it lie elsewhere, like in a capacitor or something?

I would like to be able to replace this myself, but the metal tag on the outside of the unit is all faded away and I can't read anything on it. Before I take the unit apart again(I cleaned the fan blades and coils this spring after the fan blades didn't turn - it seemed to help a little since the fan blades did start by themselves when I turned on the air conditioning today), would someone know where inside the serial and/or model number might be? Or if it would even say inside?

All I can read on it is that it is a Comfortmaker High Efficiency Energy Saver.

Any information on this would be extremely appreciated. Thanks!
06-16-14, 05:44 PM
Join Date: Oct 2012
Location: Jersey
Posts: 70,078
Welcome to the forums.

It sounds like the capacitor for the fan needs replacing.
06-17-14, 11:44 AM
Updated With Pics
---
Thank you for the replies!
PJMax, I know it is a long-shot, but do you happen to know what kind of capacitor this is? Any info would be helpful. The last pic is a schematic of the unit. I don't know if it will be of any help, but I thought I would post it anyway.
Thanks!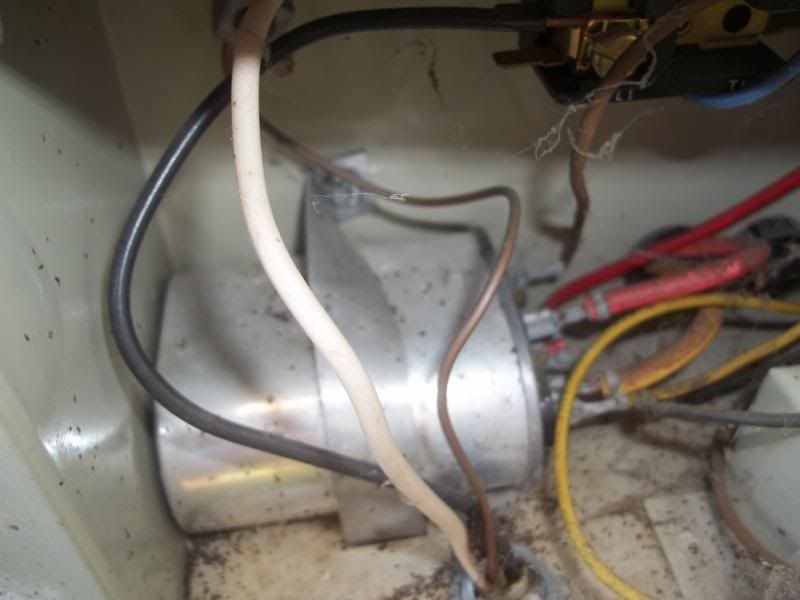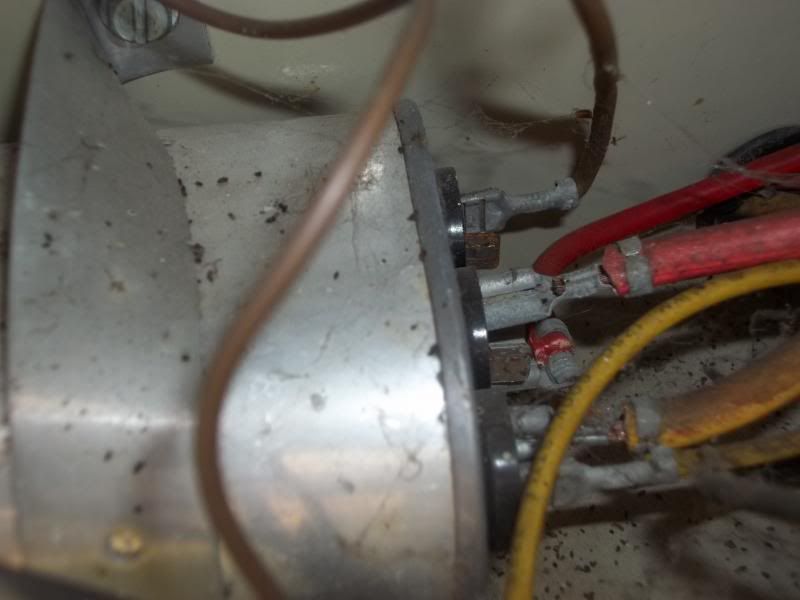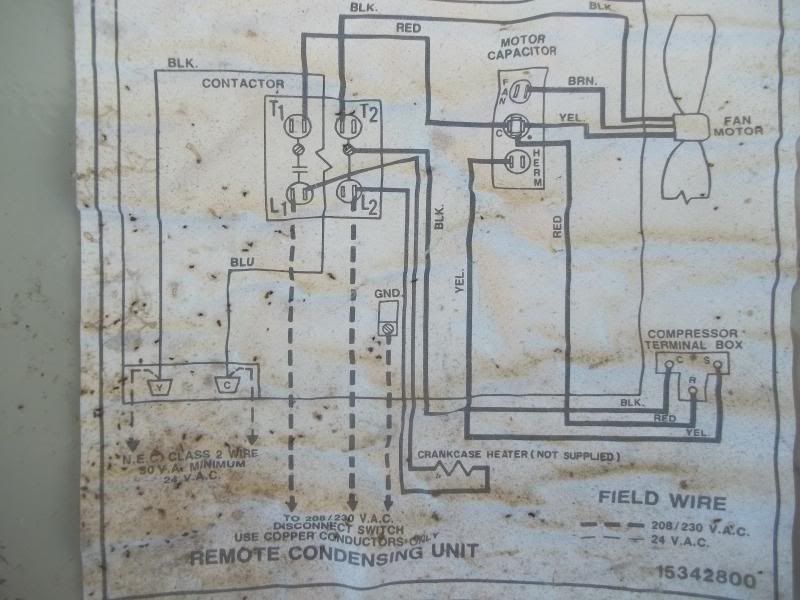 06-17-14, 11:53 AM
The cap should have markings on it. Probably on the other side. They are normally inked on and won't fade. Even if on a label they are protected from most weather.

No real way to get it otherwise unless you read the nameplate data on the motor and compressor. Or get the original specs for the overall unit...assuming the components are all original.
06-17-14, 01:20 PM
Join Date: Oct 2009
Location: Texas
Posts: 7,537
Capacitors can hold a charge for a couple of minutes after turning off the service disconnect or breaker.

I have quickly counted to 90 and then touched the terminals to the body of the condenser only to melt a perfectly good nut driver. Wait longer.