outside AC system not running
03-24-15, 07:08 PM
outside AC system not running
---
We had some construction done and the workers put plywood over the top of the outside AC system to do work. I forgot about it and let the AC run. So of course, it no longer works, but the failure is not what I expected.

When I use the thermostat to cause the AC to turn on, the inside blower works, but the air is not cold. When I look at the outside unit, it is not on.

I opened up the unit and pressed down on the contact, and the fan and compressor started right up, so obviously they're both working, the capacitor is working, and power is getting to the unit. I expected a fuse to be blown or the compressor to have gone bad.

So is it simply the contact or the thermostat? I'm not sure what else could have gone wrong, but I don't see how covering the unit could have caused either of those to have problems. How would you debug the issue without just replacing them both and hoping?
03-24-15, 07:46 PM
Join Date: Oct 2009
Location: Texas
Posts: 6,480
Many outdoor units have a pressure switch that has a manual reset button.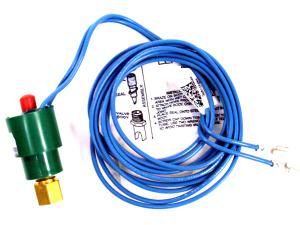 What brand is this unit?
Some older Rheem units had the reset on the outside.
The reset button is usually inside of the outdoor unit.
This old Lennox has a manual reset pressure switch on the left side.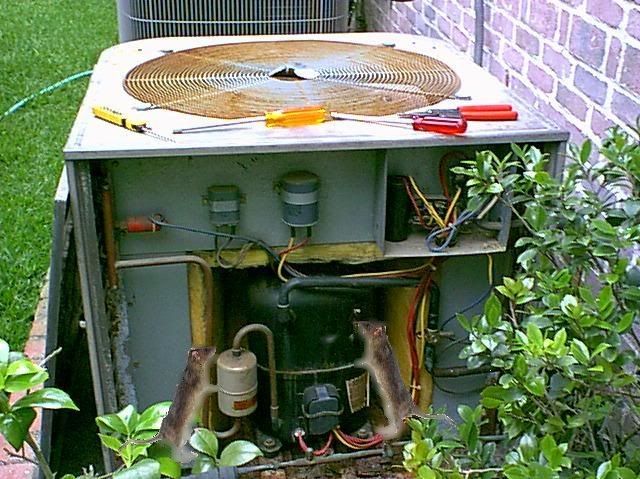 Disregard the mice. It was an old jab at anther tech.
03-24-15, 08:02 PM
It's a Ruud system. How did I not know about that little switch?!? I went out and found it, pressed it, and heard a click. That gave me hope! So I went back in, hit the thermostat, and voilą, cold air!

Thank you!