A/C unit leaking water onto garage floor
06-10-15, 01:19 PM
A/C unit leaking water onto garage floor
---
We just moved into this house and noticed that there is a huge puddle in the garage coming from where our ac unit is does anyone have any idea how to fix this. I've tried putting a towel down but so much water comes out that it just gets drenched.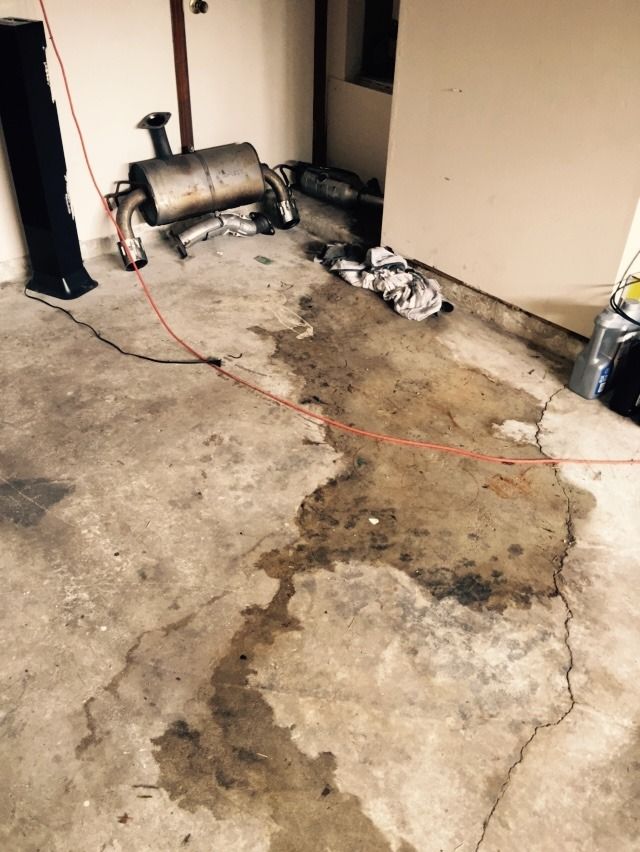 06-10-15, 05:14 PM
Are you running the AC when this happens? As AC units run they also dehumidify the air and the water that is removed from the air normally runs to a drain connected to your house drainage system, or sometimes just to a pipe that lets the water drain outside on the ground. It is fairly common for this drain connection to get blocked by debris or spiders building nests during the off season. When that happens the water builds up to the point where it leaks out of the AC housing and runs out on the floor. If you are handy you can try to locate the drain connection and see if it is clogged and then clean it out. If you are unsure, call an AC tech who will probably blow the line out with compressed air. 10 minute job, usually.
06-10-15, 06:15 PM
Join Date: Oct 2012
Location: Jersey
Posts: 62,040
Welcome to the forums.
I placed a red arrow pointing to the drain lines that you'd need to clean out.