which contactor do I order
06-12-15, 07:26 PM
Join Date: Apr 2013
Location: usa
Posts: 20
Upvotes: 0
Received 0 Upvotes on 0 Posts
which contactor do I order
---
I have an old 25 yr old Goodman compresser,CK30-IT,seriel 9706005150,rated at 208/230. The contactor has never been replaced. I do know it a single pole,30 amps/40 I don't know. . System works but it just looks rusted and old. Please advise
06-12-15, 07:57 PM
06-13-15, 03:12 AM
I always replace a single pole contactor with a 2 pole contactor . Price difference is small .

If there is physical room / space to do so , U usually go up one size in amperage rating . Again , price difference is small .

God bless
Wyr
06-13-15, 08:00 AM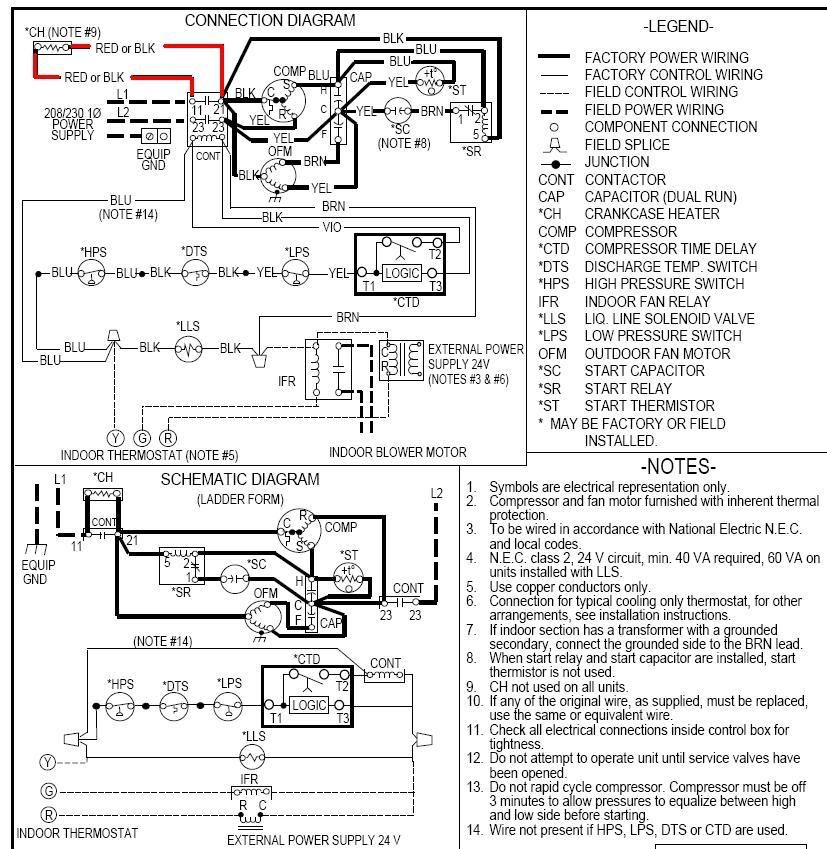 I find that many techs always replace a single pole contactor with a two pole contactor. If they wire the crank case heater the same way that it was wired it would never run. If they moved both leads to the L1-L2 side of the contactor it would never turn off.
Carrier does have a backfeed through fan yellow work around on their 5 ton units, but I replace a single pole contactor with a single pole contactor if the old one controlled the crank case heater in this manner.
06-14-15, 02:13 AM
I am trying to get my head around this , so please bear with me . The CH is wired in parallel around one moveable pole of the contactor ? In series with the compressor wiring ?

How many watts is a CH , typically ?

My impression is the " builder grade " condenser units often do not have CH's ?

Thanks , :-)

Wyr
God bless
06-14-15, 07:27 AM
Yep.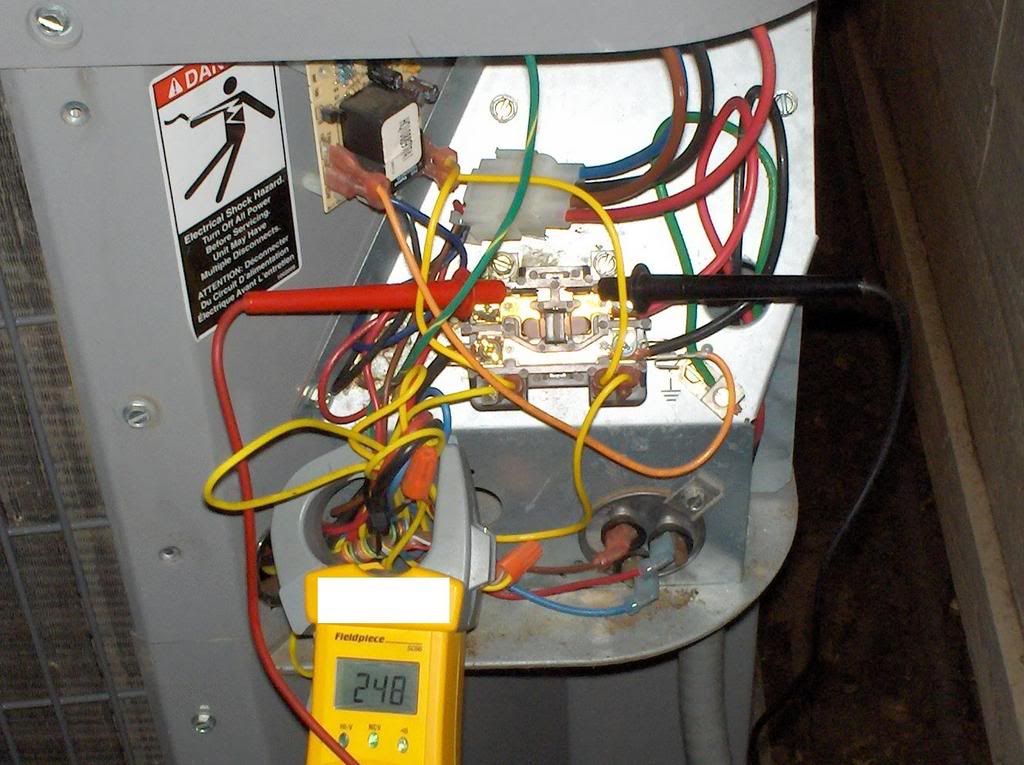 ~.7 amps at 240VAC.
Many 12 SEER big name condensing and heat pump units have them because they were top end units back in the the old days.
My parts house Tempstar 14 SEER does not have one.
I see them in modern heat pumps these days.
06-15-15, 01:51 AM
According to my calculations , that would be 173.6 watts . At 248 volts . That would be running 24/7 , any time the unit was not running .

An inducement to kill power to the condenser at the end of summer and only restore power a few days before spring start up . On straight A/C

A heat pump has to run in cool / cold weather . It would make sense that they would need a CH even more than a straight cool A/C .

Wonder if my mini splits have CH's ? They are both HP's .

God bless
Wyr