Fan coil drain pan search and condensation problem
06-21-15, 01:36 AM
Join Date: Feb 2015
Posts: 6
Received 0 Votes on 0 Posts
Fan coil drain pan search and condensation problem
---
Hi,

The source and return for my 2-pipe fan coil seem to be sweating a lot, whats the best way to deal with this. My concern is the drain pan is not properly draining since I smell stale water in the room.

Also the armaflex seems to be unwrapping on its own and the insulation was installed seam side up, does it need to be redone?

Finally, could someone please tell me where to purchase a 6x6x1 center drain plastic drain pan with 3/4" NPT connection? I have searched all the big name hardware stores and grainger and google with no success.

Thank you for any assistance you all might provide.

Cheer,
Jonsw
Sponsored Links
06-21-15, 01:52 AM
Join Date: Jan 2014
Location: USA
Posts: 699
Received 0 Votes on 0 Posts
Are you talking about the evaporator coil , with 2 copper refrigeration lines connected to it ?

If the weather is humid , it is suppose to sweat . Is it draining properly ? I do not know . The pan should slope slightly towards the drain outlet / connection .

Common for the drain system to clog up . Try taking a wet / vac and blowing and sucking the drain piping clear / clean . Vacuum out the drain pan .

Are you asking about a 6" x 6" x 1" pan ? Are you wanting to put this under the existing coil or refrigeration lines ? If the existing drain pan is OK & you get it draining OK , you may not need it ?

If you still need it , buy a small metal baking pan and cut a whole in the bottom for a 3/4" fitting . Or you may be able to find a small plastic pan .

Yes , replace , repair the existing insulation on the refrigeration lines . If using split insulation , I wrap black electrical tape aroung them to keep them from separating at the split .

God bless
Wyr
06-21-15, 07:00 AM
It sounds like you have a chill water fancoil.
I have never liked Armaflex/Insultube on chill water piping. It holds the moisture against the copper or iron piping and causes corrosion at a faster rate than you get with Microlok type fiberglass insulation.
As Wyr has already posted it is normal for a unit to produce condensation when cooling. Servicing the drain and putting in some pan tablets or a drain pan strip should be done at least once per year. Some duct tape may help repair some loose Armaflex.
How long has it been since the coil was cleaned?
Can you see the inlet side of the evaporator coil?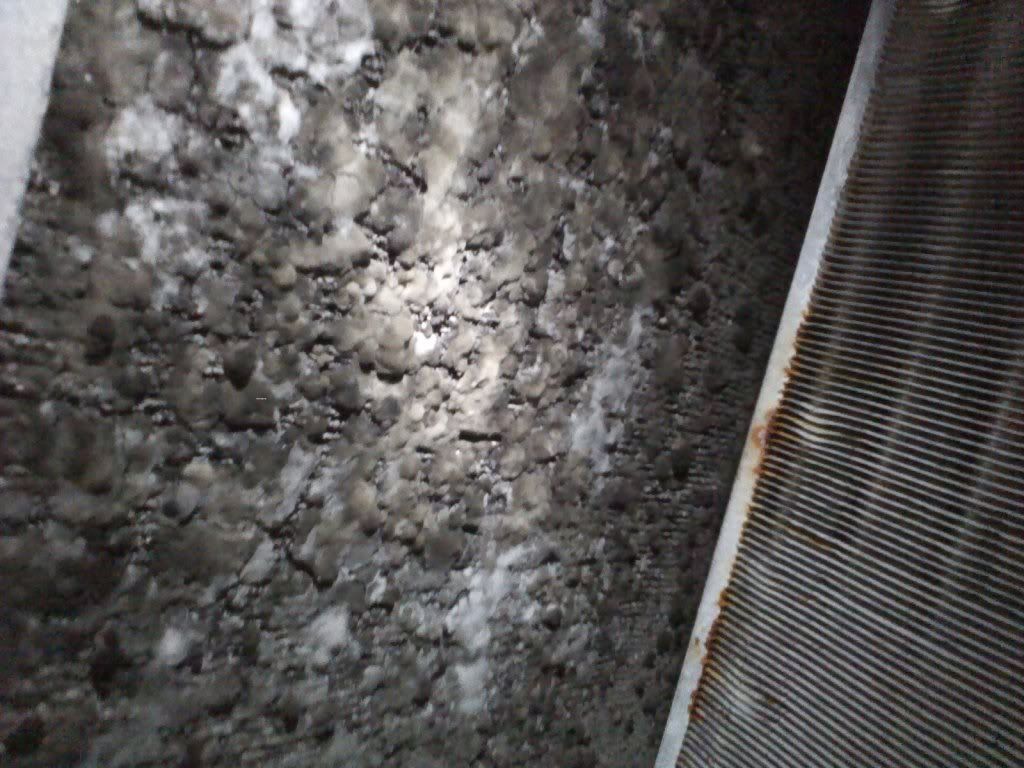 Are you in a high rise?
Posting Rules
You may not post new threads
You may not post replies
You may not post attachments
You may not edit your posts
---
HTML code is Off
---