Determine filter size for Rheem RBHC-14J06SFD
07-18-15, 06:16 PM
Determine filter size for Rheem RBHC-14J06SFD
---
I need to determine the proper filter size for a central AC unit.

Rheem MODEL RBHC-14J06SFD

The filter in there now is 12X20X1 but it is very loose with a gap like 1/4" on each side for air to flow pass without going through the filter.

I measured the width of the filter slot and it's 12-7/8" wide and with the 12X20X1 fully inserted there is at least 1" of gap depth wise. Does it mean I really need a 12.5"X21"X1?

I looked on the Rheem site and can't seem to find a way to find filter size by model.
Sponsored Links
07-18-15, 08:13 PM
Join Date: Oct 2012
Location: Northern NJ - USA
Posts: 53,083
07-18-15, 10:39 PM
Yes I got the 12x20x1 as suggested but that seems to be too small. The width is almost 1" too small and same with the depth. So when I put it in I reached up from the bottom I can feel air flowing passed the edges. There is a sliver on both sides even if I move the filter to center it.
Here you can see the filter when moved to the left there is a space of about 7/8" to the right.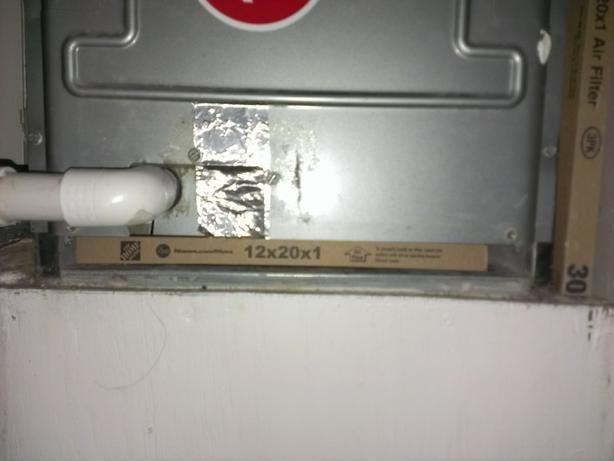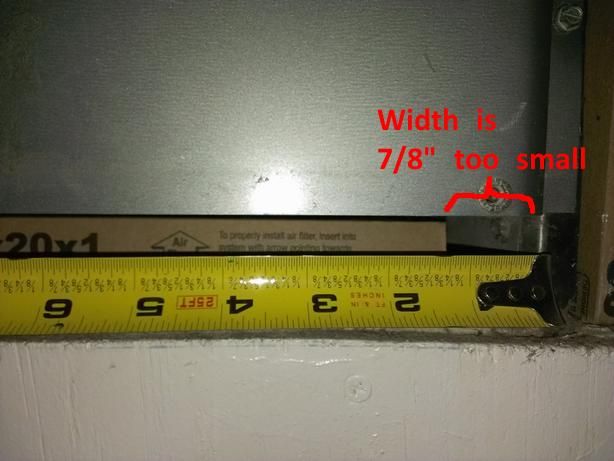 Depth wise the 20" works because it is slightly longer then the opening, but it can be up to an inch longer.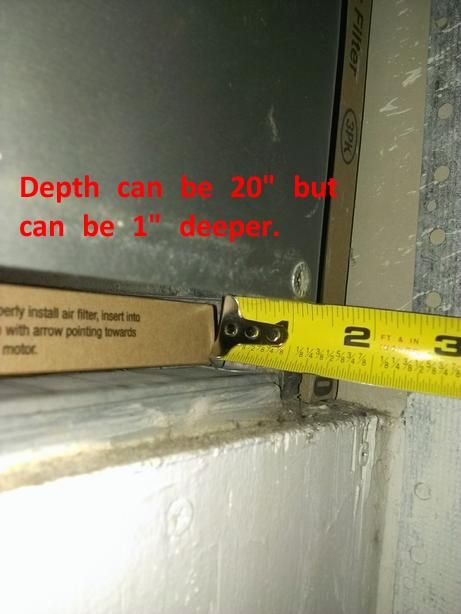 That's why I went to the Rheem web site and tried to look up the size for that model and didn't find it. I didn't want to mail order a case of custom 13.5X20X1 or 13.5X21X1 and not be sure.
Posting Rules
You may not post new threads
You may not post replies
You may not post attachments
You may not edit your posts
---
HTML code is Off
---