Outside unit fan not spinning
09-04-16, 09:05 PM
Outside unit fan not spinning
---
Help my outside unit fan is not working. Capacitor and contactor both been replace. Everything receiving power. When thermostat set to cool, the outside does not make a noise. What my next step ??
09-04-16, 10:11 PM
Join Date: Oct 2009
Location: Texas
Posts: 6,420
Verify that you do not have a pan full of water under the indoor coil.
Measure for 24 volts AC at the outdoor unit.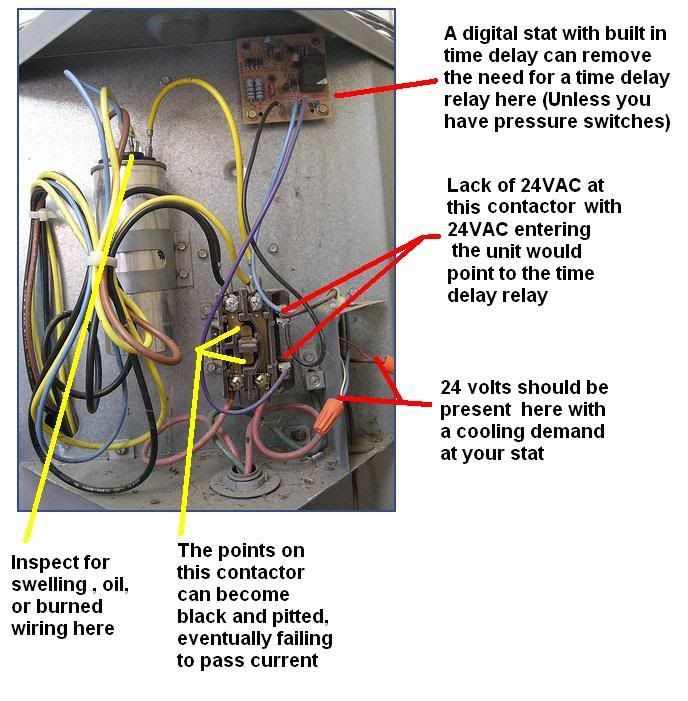 If you have 24VAC entering the condenser but do not have it at the contactor it could be a pressure switch or time delay relay if present.