Goodman aruf182416?
10-15-16, 06:52 AM
Goodman aruf182416?
---
I have a few questions about my Goodman air handler. I believe it is a ARUF182416 but not entirely sure.
First, the air handler body itself has what seems to be two stickers with two model numbers. Here is a picture.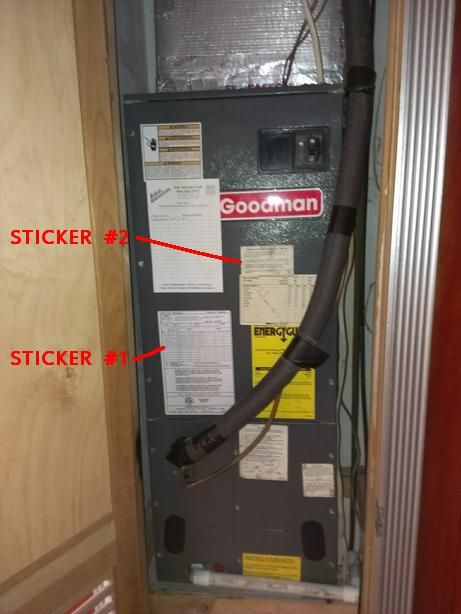 Sticker #1 says model number "ARUF182416AA"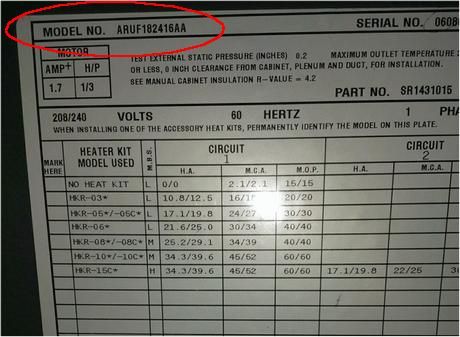 Sticker #2 says model number "WG00502 B/L"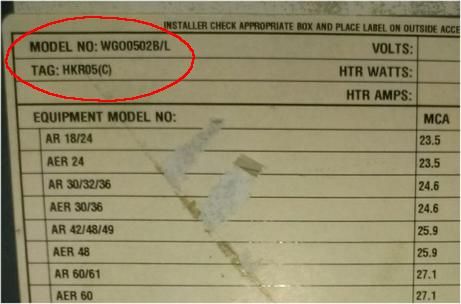 Which is the model number for my AC handler? I did a search on Goodman's site and sees "ARU..." so I assume the first one is correct?
Second question. I have a filter slot for this handler but no cover. In other AC units I have used before there is usually a skinny filter cover that attaches to the body with two thumb screws. Did a search online and found a part number for the cover.
Goodman Air Handler Filter Cover 1722085PDG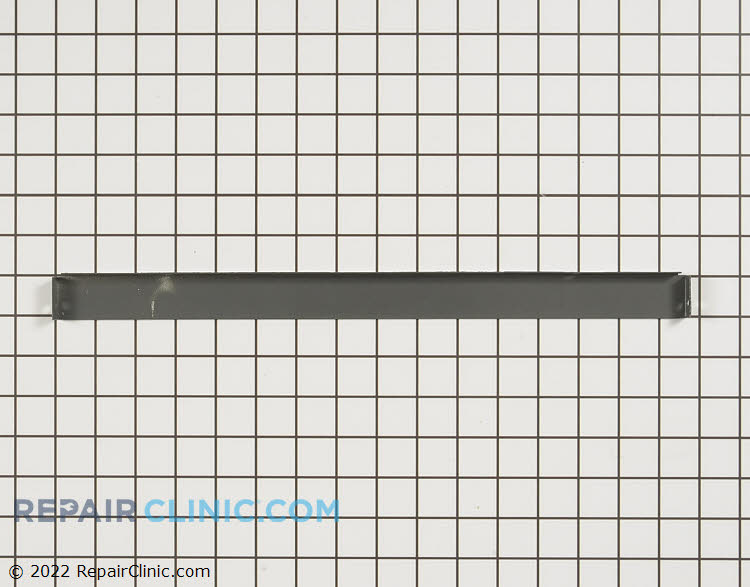 But it appears this cover is not designed to go on and off every time a filter is changed, there is no thumb screws on the front. Looking at the filter slot itself there is no attachment slot for the cover in the front either. So is there a way to cover up the slot each time I changed the filter. Right now I taped over the slot with duct tape.
Sponsored Links
10-15-16, 08:19 AM
I believe that ARUF182416AA is your actual model number. As for the air filter question, if the filter fits fairly tightly in the slot (I'm assuming it's a slot that the filter slides into), there's no need for a cover. With the blower running, you shouldn't feel any appreciable air leaking out around the filter opening. If you do, then perhaps the slot is oversized.
10-15-16, 06:41 PM
Sticker #2 is for the electric heating coil as it is field installed. It looks like you have the 5KW version.
Some of those filter covers are press/tension and often they don't fit right or pop off so get lost or thrown away. Lots of people use duct tape in place of the cover but please don't as it leaves a sticky mess after a while.
I see that it shows as a $3 part with $7 shipping so at least not a big risk if it doesn't work for you. Goodman does show that part number for your ARUF182416AA and I don't see any thumb screws.
Posting Rules
You may not post new threads
You may not post replies
You may not post attachments
You may not edit your posts
---
HTML code is Off
---