Wiring new A/C Contactor
09-22-17, 06:22 AM
Join Date: Sep 2017
Location: USA
Posts: 2
Received 0 Votes on 0 Posts
Wiring new A/C Contactor
---
Hey everyone,
I've just ordered a new contactor via Amazon since it seems my current one is malfunctioning. The problem is the contactor I currently have doesn't seem to be made anymore; the new one is the latest version of it and thus things don't seem to line up 100% perfectly
Here is what I currently have:
The contactor that I'm going to replace it with is the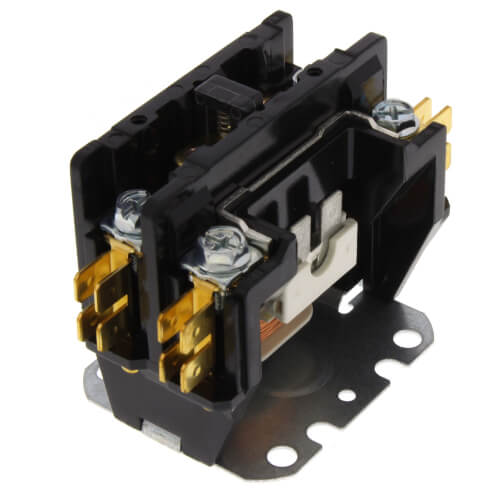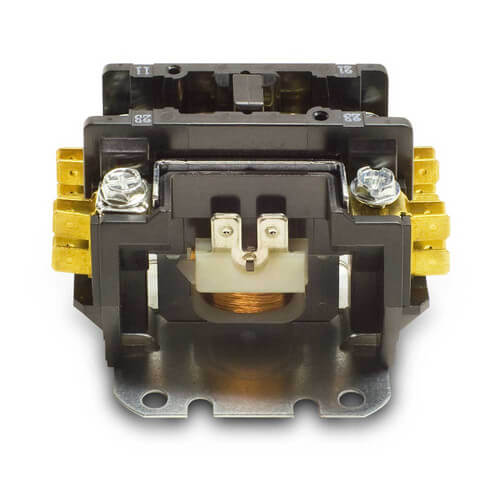 From what I can tell, the numbered wires seem to correspond with one another pretty well. My confusion comes in with the purple, black and brown wire that are currently plugged into the bottom row of the contactor. With the new one, I don't see the same bottom row of plugs present.
Can anyone help me out and direct me where I should be plugging those
Thanks!
Mike
Sponsored Links
09-22-17, 06:55 AM
The black and brown go to one side of the contactor and purple goes to the other side.
09-22-17, 07:01 AM
Join Date: Sep 2017
Location: USA
Posts: 2
Received 0 Votes on 0 Posts
Probably a dumb question but does it matter which side either go on? Are there specific plugs for each one?
09-22-17, 07:32 AM
No, the side terminals are for the coil wires (24VAC), so the polarity doesn't matter. As skaggsje mentioned, just make sure that the black & brown wires are on one side, and the purple wire on the other side.
Posting Rules
You may not post new threads
You may not post replies
You may not post attachments
You may not edit your posts
---
HTML code is Off
---