Smart vents/something for central a/c
04-25-19, 07:18 AM
Join Date: May 2012
Posts: 317
Smart vents/something for central a/c
---
I'm interested in possibly installing some kind of smart vents (or something) to help control the temp/air flow to each of our rooms.
Our current setup is (these pics are just from google, not my actual system, but are similar looking)
Outside unit::
Attic: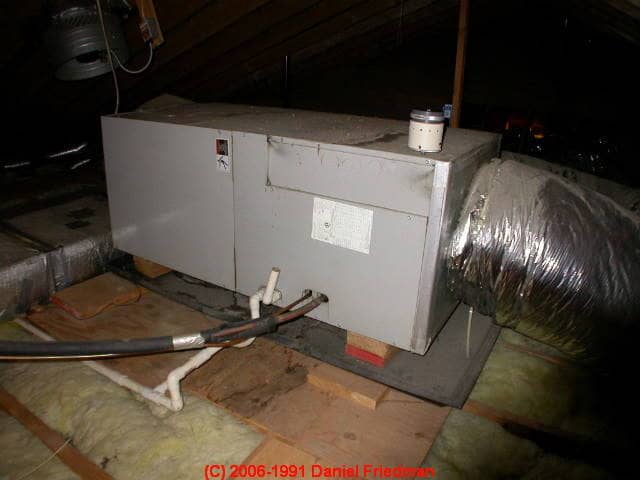 Ceiling vents in rooms:
Return in hallway:
There are also valves of some sort in the attic, that can be opened/closed a bit to control air flow to each ceiling vent, but that's a very manual process and of course note even remotely ideal (I have my tune up guy adjust them sometimes when he comes each year, based on how a particular room felt the prior year).
In any case, is there anything I can use (i.e. a smart vent in place of the current ceiling vent) that might allow me to control the air flow in each room, so that if a particular room is too hot/cold, I can adjust it (from my phone, or automatically if we can set a temp in advance)?
I don't know if smart vents are designed for different types of system, or if simply closing/opening (slightly, one way or the other) a vent in a bedroom, would be enough to really change things (or if we really need to adjust the valves in the attic, to increase/decrease the actual flow of air into that room).
Essentially, for one reason or another, our rooms vary drastically in temp, so we had our a/c guy adjust the valves in the attic to try and even it out. As that's not always perfect, I'm looking for a simple way for me to adjust it on an ongoing basis, as/when needed.
Thanks!
Sponsored Links
04-25-19, 08:09 AM
Join Date: Oct 2016
Posts: 1,046
Likes Received: 7
Your system isn't designed for conditioning individual rooms.
And those "smart vents" are snake oil that can damage the system by restricting airflow.
If you have large temperature swings, the ductwork is the problem.
Is there only one main return for the system?
04-25-19, 08:11 AM
Join Date: May 2012
Posts: 317
Thanks so much and that's what I was figuring.
04-25-19, 02:25 PM
You mentioned valves in the attic. I also see adjustable shutters on the room registers. You could use them tp help set the room temps. The important thing to remember is that you don't want to restrict the system too much. Try leaving the warm rooms open all the way and closing the cool rooms slightly.
Posting Rules
You may not post new threads
You may not post replies
You may not post attachments
You may not edit your posts
---
HTML code is Off
---