Bryant FVACNF002 Filter Size Determination
10-25-19, 07:03 AM
Join Date: Oct 2005
Location: Florida
Posts: 1,734
Bryant FVACNF002 Filter Size Determination
---
I have a central AC system where the inside air handler is a BRYANT Model FVACNF002 and the outside compressor is a BRYANT Model 116BNA030-A.
I need to know the filter size for the inside handler cabinet.
I did a search on Bryant's web site and found this PDF file:
https://www.utcccs-cdn.com/hvac/docs...PDSFV4C-05.pdf
this is a manual for FVAC 002 through 006 so I am not sure if this is the right one for my unit, plus the "NF" in the middle of the model number is not referenced. Anyway on page 3 is the only place I found a reference as below under "002"column.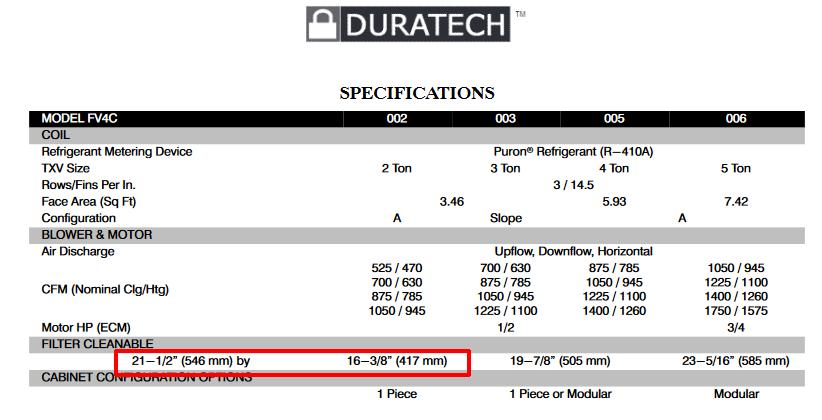 Does it mean the filter size is 16-3/8" X 21-1/2" X 3/4" ?
If not anyone know what size it should be using?
Will this be nominal or actual? I assume subtract 1/2" if it's nominal?