Incredible Hand Eye Co-Ordination
03-12-08, 02:09 AM
Join Date: Feb 2008
Location: Waterford Ontario Canada
Posts: 42
Received 0 Votes on 0 Posts
Incredible Hand Eye Co-Ordination
---
When the kids were about 7 -8 years old, 20 some years ago, we took them with us to the Exibition. An elderly gentleman was set up at a card table, a stack of black craft paper and a pair of scissors. For $5 you can get a silhouette of yourself or kids cut out of this craft paper. As you can see below, the work was quite good, ... in fact, it was so good, we can tell the difference, which cut out was which son, the detail was remarkable. Now we'd like to have this done again but have no idea who can do it. Is anyone aware of an Artist, who has this remarkable talent ?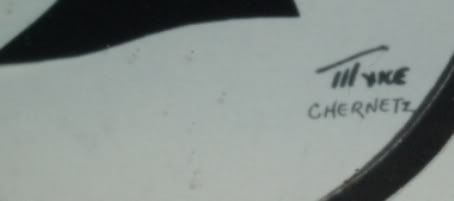 Unbelievable accurate !!!
Sponsored Links
03-12-08, 08:37 AM
Join Date: Nov 2001
Location: Taylors, SC
Posts: 9,483
Received 0 Votes on 0 Posts
A google search for silhoutte artist ontario returns many hits. This might be a place to start.
03-12-08, 08:40 AM
Almost every 'theme' park I have been to has someone who does this. Not D-land or D-world, more like Busch gardens, maybe 6-Flags. Anything like that around?
04-01-08, 06:54 PM
Join Date: Oct 2007
Location: SW Wisconsin
Posts: 70
Received 0 Votes on 0 Posts
the do-it-yourself way
---
Take a picture of the profiles with a digital camera, against a white background but with no light on the subject. A sillouette.
Edit the images in an image editor to heighten the contrast, and change to two-tone (black, and white).
Print them out to desired size on card stock if your printer will take it, or plain white paper that you can mount in a frame.
Posting Rules
You may not post new threads
You may not post replies
You may not post attachments
You may not edit your posts
---
HTML code is Off
---