Basement ceiling ideas/help
10-22-11, 04:09 PM
Join Date: Oct 2011
Location: canada
Posts: 1
Upvotes: 0
Received 0 Upvotes on 0 Posts
Basement ceiling ideas/help
---
I am starting that ever so fun journey of finishing the basement, My main concern is the ceiling. I am hoping that you guys can give me another option here.
I think bulkheads around the air return, hot air duct/vents would look pretty strange but I also can't do a drop down because the lowest point is 6' 6" and I am 6' 5" so I really don't want to be rubbing my head on the ceiling. Also if I did a drop down i would be losing 16 1/2" which is just ridiculous.
I have attached pics to help get my point across and help you guys to see what I'm working with. Any ideas would be greatly appreciated. Sorry that the pics haven't been re-sized
Thanks.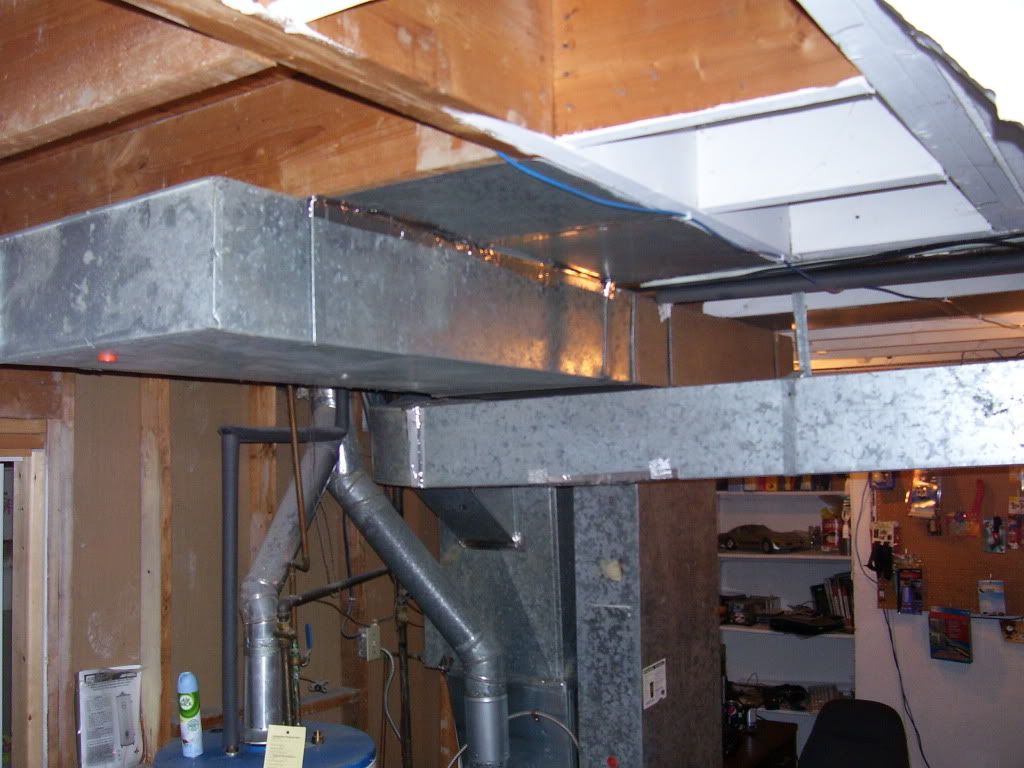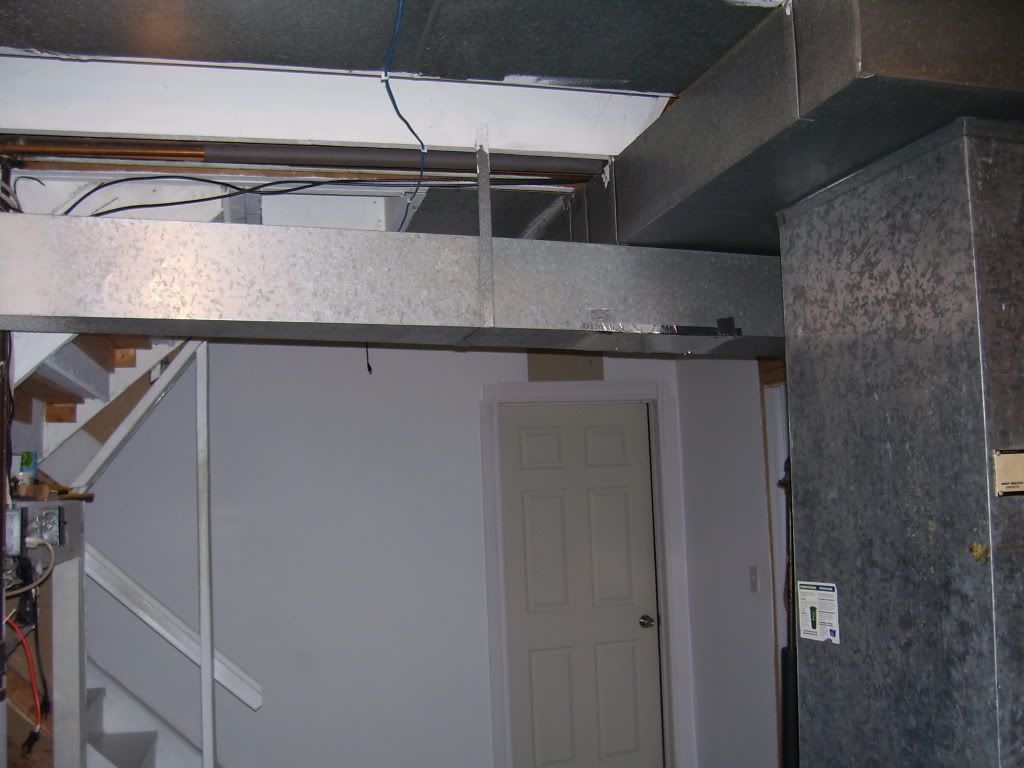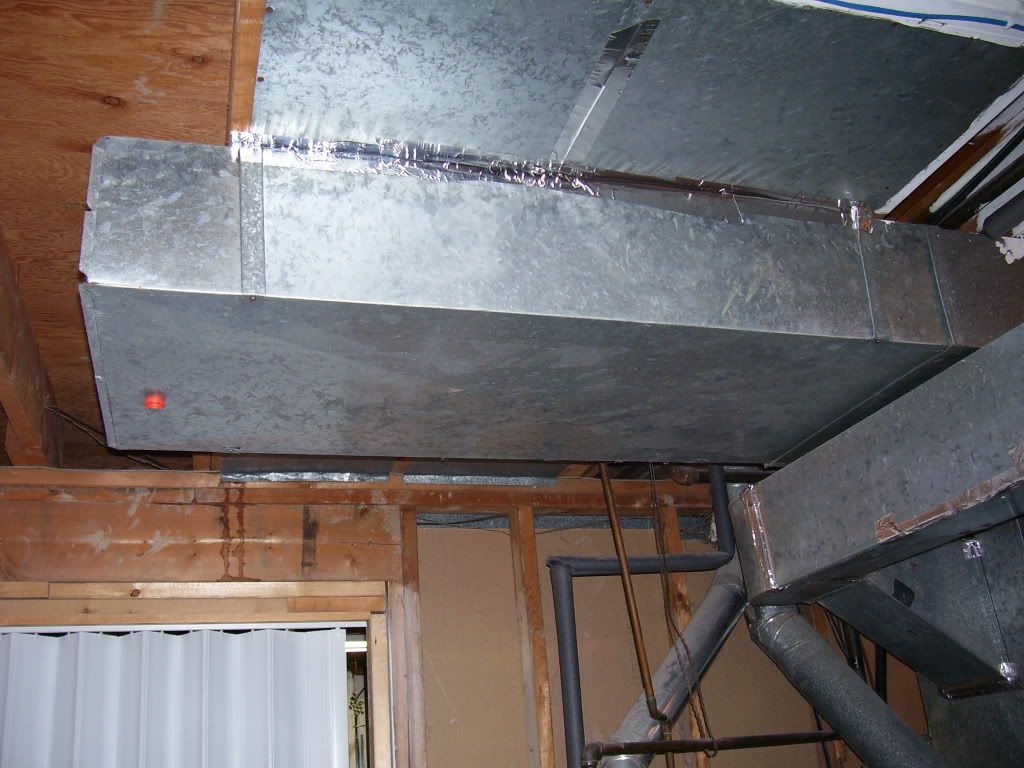 10-22-11, 04:33 PM
Join Date: Dec 2005
Location: USA
Posts: 36,608
Upvotes: 0
Welcome to the forums! What will the room be used for? When headspace will be compromised by installing a drop in ceiling, and a sheetrock ceiling wouldn't be practical (access to facilities and services) it can be made "invisible by painting everything flat black, then finish the walls normally. I'm not saying it is the prettiest solution, but you already know the downsides. You see this painted ceiling in restaurants, commercial buildings, etc.
10-22-11, 07:44 PM
If you've definitely decided against doing dropped block-outs for your sheet metal heat/return runs, I agree with Chandler--turn the place into a retro-loft-warehouse-restaurant theme. You could even emphasize the sheet metal by painting it all a gaudy, flat finish to contrast with flat black elsewhere. To keep the place from not looking like a dungeon, I'd be tempted to do a short (3") dropped ceiling out in the middle, where you probably have a large area without any sheet metal in the way. Consider some 2' x 4' drop panels in an off-white, "avant garde" style, to brighten things up but still in keeping with the trendy style you're creating. I would never, ever sheetrock the entire ceiling--been there, done that enough times to learn that it creates nothing but more work for when you need to make electrical or plumbing repairs or additions, upstairs or down.

You might also give some thought to insulating your hot air (circular) runs, before doing anything. Lots of heat waste going on. Also, you have what appears to be a copper water line at the water heater in contact with the water heater's galvanized (zinc) exhaust vent. If the two different metals are touching, you might want to slip in a non-metallic, non-combustible spacer, to minimize the likelihood of galvanic corrosion taking place.