enclosed perimeter drain?
07-22-14, 05:29 PM
enclosed perimeter drain?
---
I have a curb the goes around the entire perimeter of my basement. Most houses have them in my neighborhood. Water is known to come in through the floor under then our the wall above them. In my basement, I have a large section where it is coming in above that curb. I have been told that is an enclosed perimeter drain. I have been told that with water coming in over the top, I just need to open the top of that curb and the water will go in there. I want to know if that is true and if there is a proper way to fix my issue with water.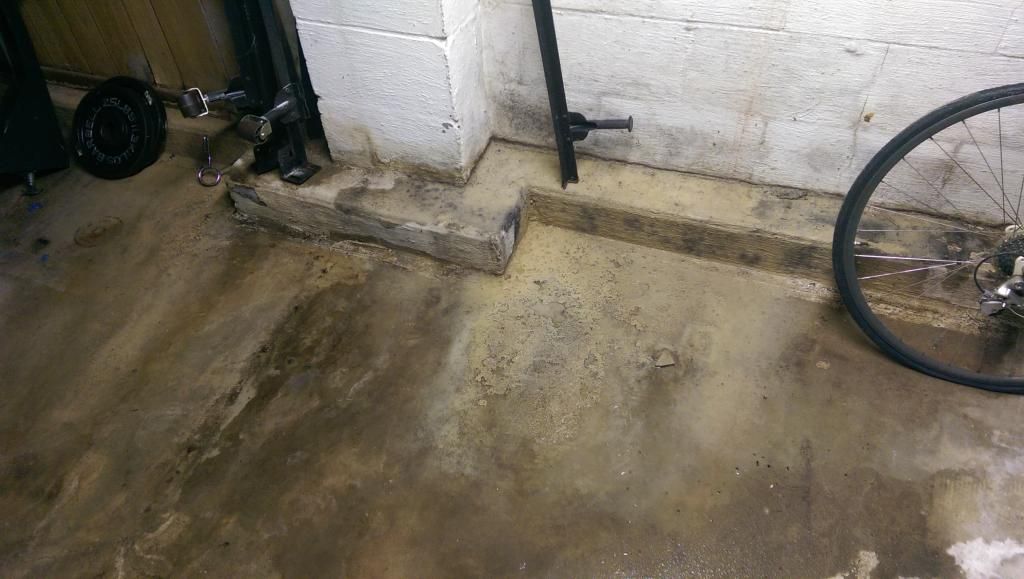 07-22-14, 08:05 PM
07-23-14, 04:19 AM
if its coming thru the block(s) above the curb, that suggests the water's at the same level in the blocks' cells,,, drill some holes into the block's cells & see what comes out,,, CAREFUL - BE SURE TO USE A GFCI RECEPTACLE !
once you know where the water is & can surmise its source, you can resolve the issue,,, i have seen curbs such as yours & always wondered why
always remember your bsmt is akin to a ship's hull below its waterline
07-23-14, 05:15 AM
A few years back I wanted to convince the home owner that they needed to solve the water problem from the outside. I punched a 1" hole in the bottom course of blocks and it drained for hours. Their basement had been dug into a water tight hole that filled with every storm. Only way out was through their basement. Fortunately, they had enough slope to drain the bottom of the foundation to daylight, we just had to provide a path. It worked.

Bud
07-23-14, 07:19 AM
I do live at the bottom of the hill in the neighborhood. So all the water that comes down the road and the the grade behind the house collects in a drain that exists out back of my garage. So I know water just sits in my area.

Like I said, I plan next Spring to dig up that side of the house and put in drainage to take the water out to the back of the yard.

Really just wanted to see if there was anything that I could do currently to redirect the water that is coming in.

Thanks for the info all!