Miniblinds Parts and Repair
08-20-19, 08:39 PM
Join Date: Oct 2005
Location: Florida
Posts: 1,556
Miniblinds Parts and Repair
---
I have a few miniblinds that need repairing (or replacement).
First, there is a part on the upper left corner where you attach a wand to tilt the blades. This part consist of a metal hook with a round sleeve. Looks like this.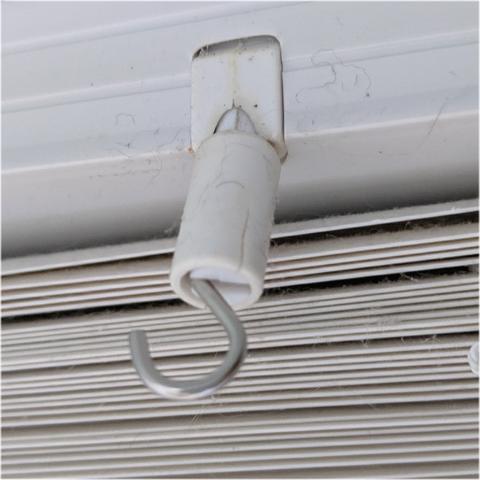 On another window the wand came off and all I have is this. Is this repairable? What is this call? Can I attach a a new hook to it?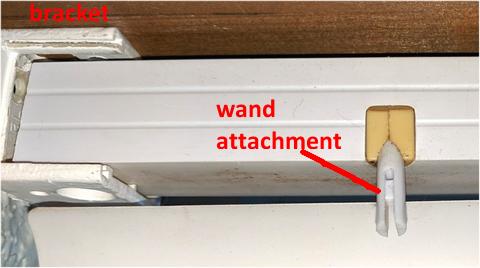 I also have a bracket that broke off. The big box stores do not carry blinds parts, and I think different 1" miniblinds have slightly different brackets, true?
Finally, it seems my miniblinds do not have any labels on them to tell you the manufacturer and model. I look all over one and couldn't find anything. Is there a secret location where I can see the manufacturer or model?
08-21-19, 04:29 AM
They look like vinyl mini blinds. You will never find a manufacturer since they are all made in China. You might find hooks, sleeves & brackets from other manufactures that will fit. You can put a small screw through the bottom hole in the bracket to keep the blind from falling.
08-21-19, 04:58 AM
Join Date: Mar 2005
Location: USA - N.E.Tn
Posts: 45,228
I'd just go ahead and replace it. IMO it's too much trouble to repair them ..... and then wait for the next part to fail.