New Boiler install with Triangle PS110 - secondary pump required?
06-08-12, 07:17 PM
New Boiler install with Triangle PS110 - secondary pump required?
---
New construction and I'm having a PS110 installed. 3 zones plus a 30-gallon SuperStor indirect for DHW (so essentially a 4-zone).

Do I need a secondary pump or will the one within the unit suffice? If needed, where's the best place to plumb it in. I'm having a plumber install it, but just want to verify proper installation.

Thanks...
Sponsored Links
06-10-12, 02:31 PM
First off depending how it is piped the secondary may be the boiler pump. To answer your question the boiler requires a pump as does the system. If you are using zne valves you will need a minimum of two pumps or three as I do not like to use zone valves on the indirect water heater. If zoning with pumps you will need a pump for each zone including the Indirect water heater and one for the boiler.
See link
http://www.comfort-calc.net/primary-..._tutorial.html
06-10-12, 09:06 PM
Here's a pic of things as currently plumbed...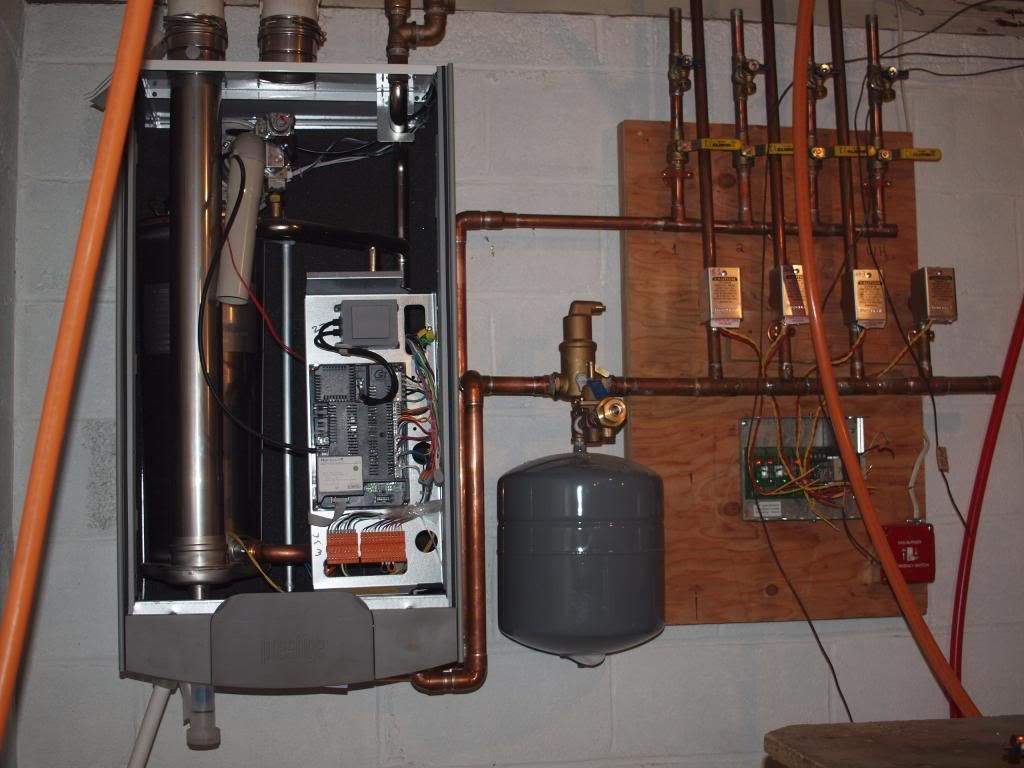 There is a pump inside the boiler - it's on the right side.
06-11-12, 06:43 PM
I just let them go ahead and plumb the rest in today, knowing that some of it will likely need to be re-done. Indeed I spoke to Triangle this morning, and they strongly suggested that the pump within the boiler was not adequate to drive 4 zones. Here's how it all looks right now. Comments encouraged....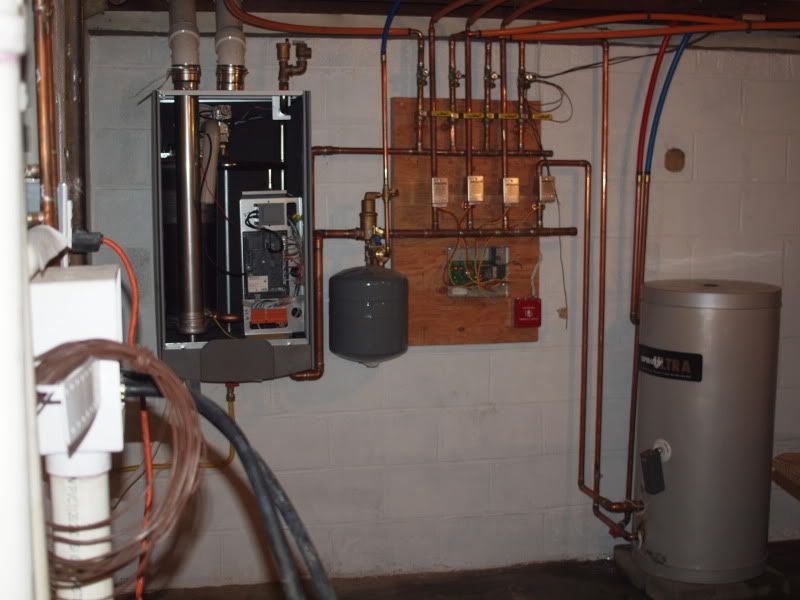 06-12-12, 06:56 PM
Join Date: Apr 2010
Location: Canada
Posts: 40
Received 0 Votes on 0 Posts
If you want to put in more pumps, you need to redo some of the plumbing to form a primary/secondary loop, closely spaced Tee, etc.
Posting Rules
You may not post new threads
You may not post replies
You may not post attachments
You may not edit your posts
---
HTML code is Off
---