Air in pipes - trying to bleed system
11-28-15, 07:11 AM
Join Date: Nov 2015
Location: United States
Posts: 1
Received 0 Votes on 0 Posts
Air in pipes - trying to bleed system
---
Hi!
I have a 1950s ranch with forced air in the vast majority of the house. However, the garage was converted into a 20x24' living room in the 1960s and when they did that they added baseboard heaters and a small boiler in the basement. I have since added a mini split system in the ceiling for AC only.
The "whale" sounds I heard last year and before have now given way to the sounds of rushing water when the pump goes active.
To start, the baseboards do not have bleeders. Here's where they enter and exit the loop and the "balancers" they do have:
The system is pretty simple - one small zone - and looks like this...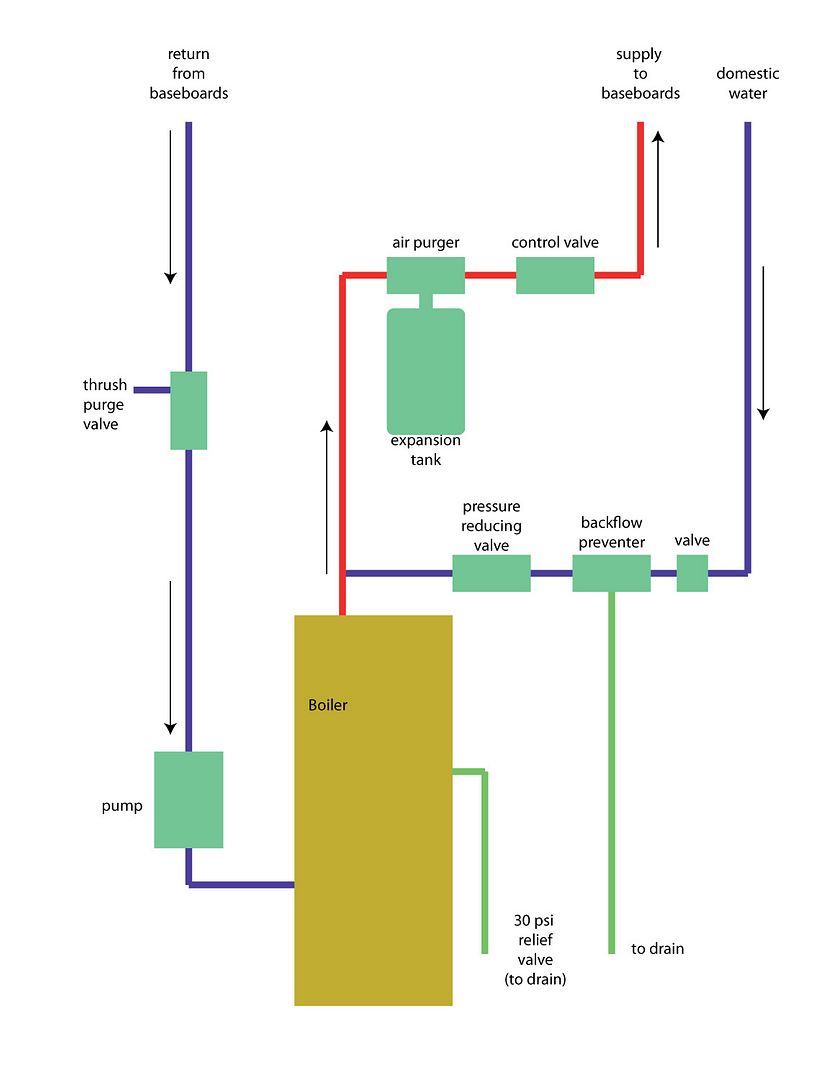 I have tried bleeding by closing the bleed valve, opening the valve just above it and opening up the FB-38 Reducing Valve. When I do that, I get a flow of water out but the air remains. I did this with the system cold (well 80 degrees or so) and ran enough water through that I started getting cold water out of the bleed valve. It seemed to solve the issue but it came back once everything was warmed up.
Also, If I open the FB-38 with the system closed, the pressure rises to 30 at which point the relief valve dumps water. However, that vavle has been dripping for quite some time. Not super fast but dripping nonetheless.
here are some pics of the parts...
Pressure relief valve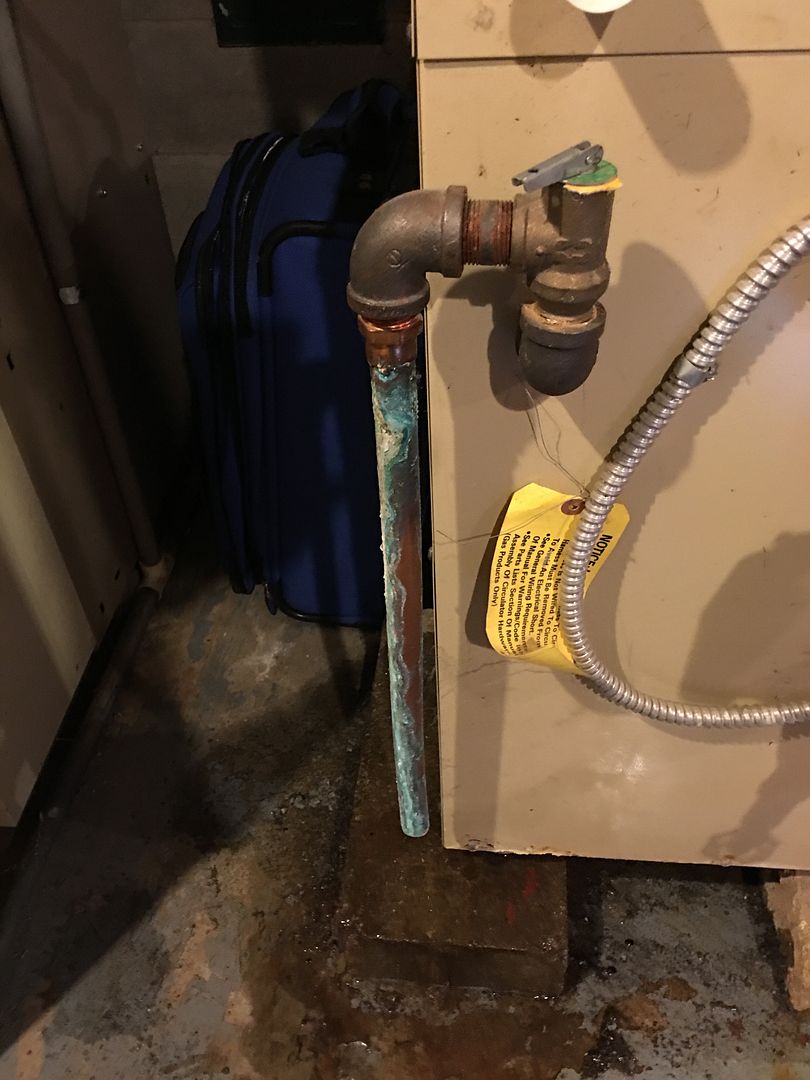 Expansion Tank:
Pump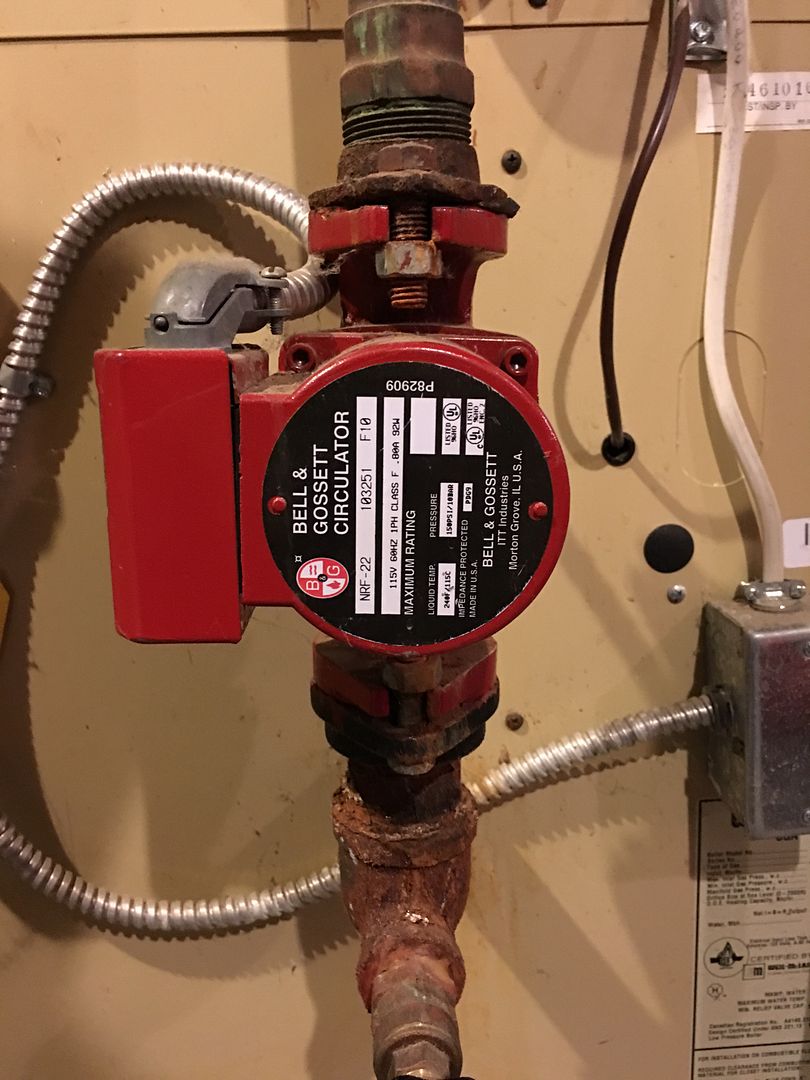 FB-38 Valve
Bleed Valve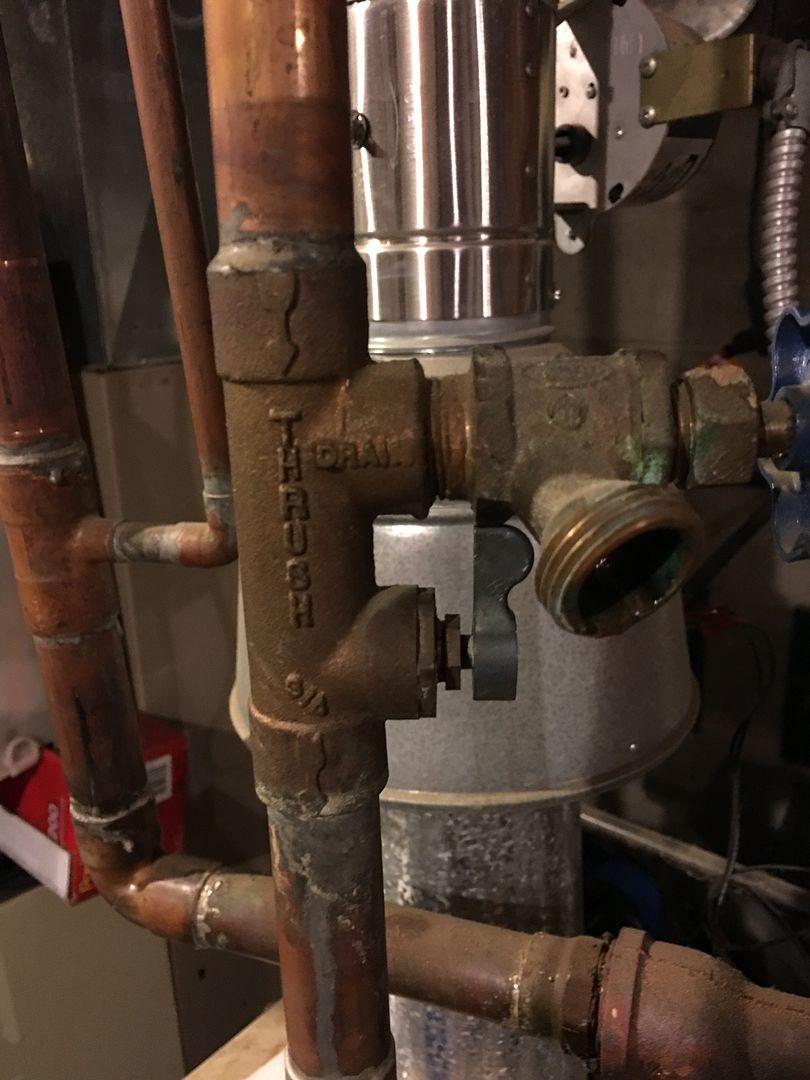 Whole setup
What's the proper way to bleed this system?
Sponsored Links
11-28-15, 09:01 AM
Join Date: Dec 2010
Location: Galivants Ferry SC USA
Posts: 17,834
Close this valve and purge from here.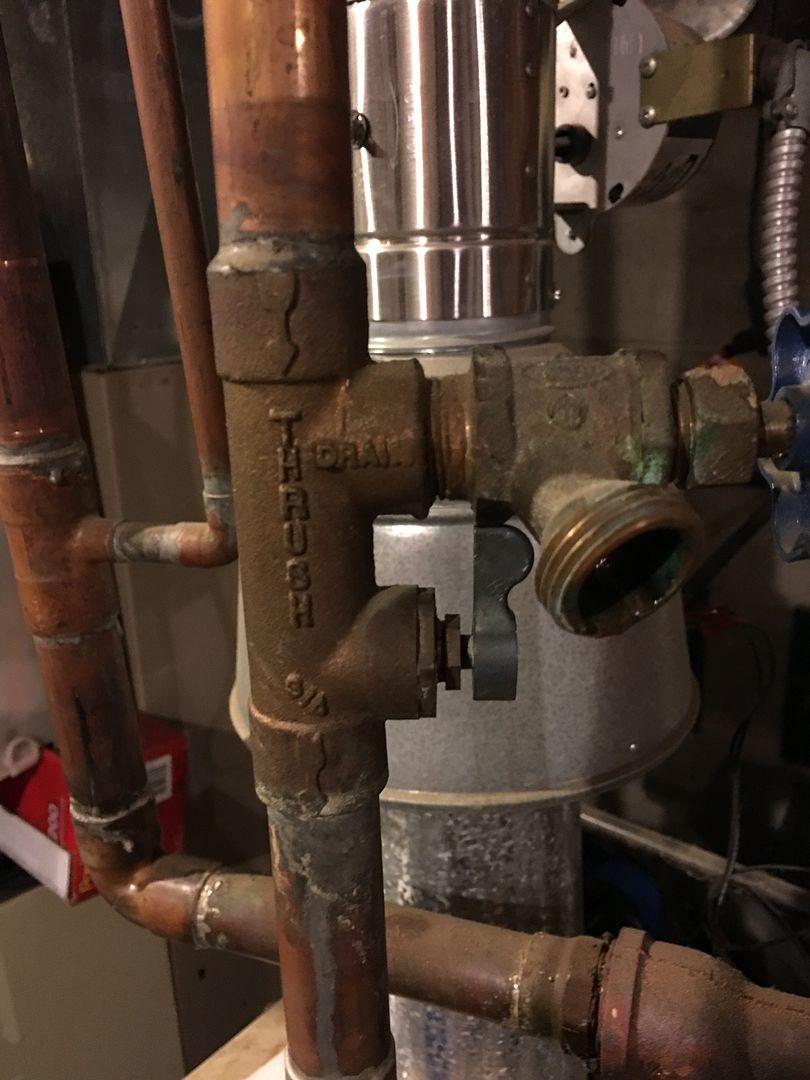 You will probably need to change the exp tank and the air vent on top. This is why the pressure is getting too high most likely...
Also check that the feeder does not continually add water to the boiler. It should auto fill the boiler cold to 12-15 psi then stop. This may be why you go over 30 psi also.
Also try to fix any leaks you have when the system/ boiler is drained.
It would be good practice to replace the relief valve at this time also..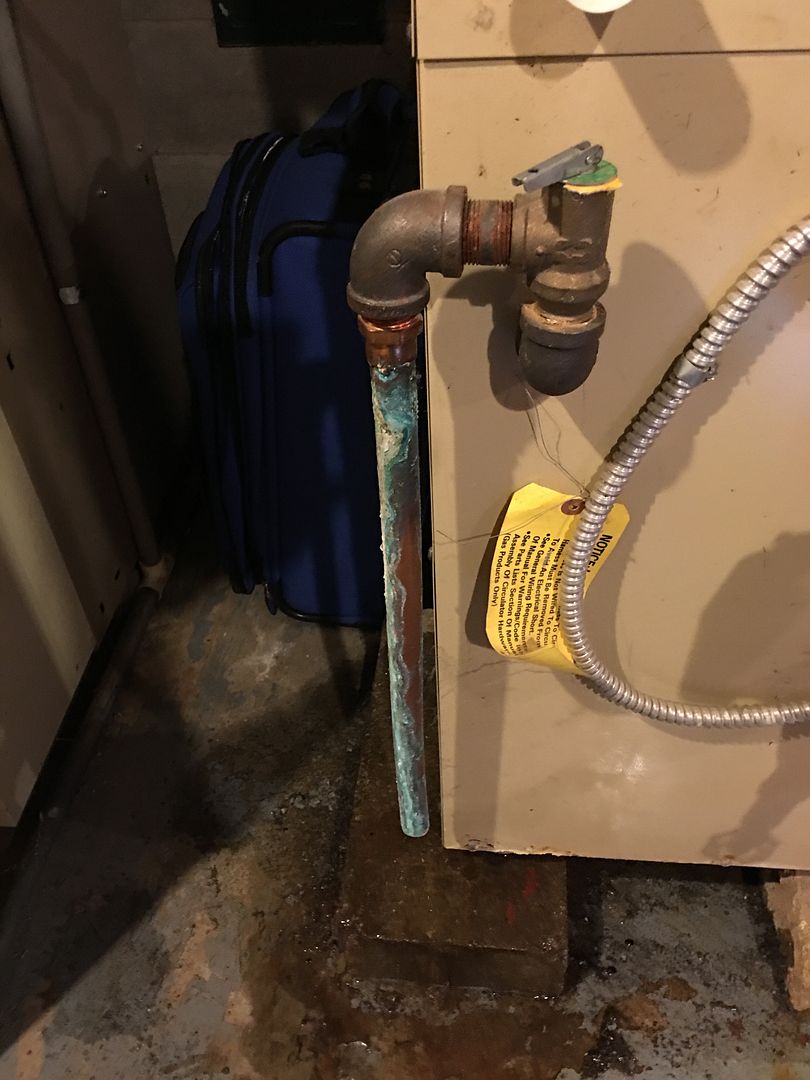 Posting Rules
You may not post new threads
You may not post replies
You may not post attachments
You may not edit your posts
---
HTML code is Off
---