Driveway Sealing Job Done Right?
07-01-10, 05:33 PM
Join Date: Jul 2005
Location: Pennsylvania
Posts: 459
Received 0 Votes on 0 Posts
Driveway Sealing Job Done Right?
---
After years of DIY sealing my driveway I decided to finally pay a local company to do it (at twice the cost or more).
After some scheduling issues it was completed today. There seems to be a good deal of cracks not sealed and that maybe a 2nd coat (or more) would help.
My question: is there a maximum crack width or depth thats considered fillable? In other words, can they come back and say the material they use will not fill all cracks, those exceeding X cm?
I'm pretty sure the material will fill these cracks and it just needs more material. They quoted me not on an amount of material, or number of coats, but to "seal all cracks".
I'm about to call them and let them know I wont pay until all cracks are sealed. Wanted to check here first
Sponsored Links
07-02-10, 07:31 AM
Join Date: Feb 2010
Location: usa
Posts: 236
Received 0 Votes on 0 Posts
cost's irrelevant at this point,,, what IS relevant is the wording of your contract,,, i'd bet they spray'd the sealer ( 1 or 2 coats ) including right over the crks.

' crk repair ' is an item that requires cleaning the crk THEN sealing it,,, most usually, h/o work method is filling w/latex-modified asphalt emulsion.
07-06-10, 07:13 PM
Join Date: Jul 2005
Location: Pennsylvania
Posts: 459
Received 0 Votes on 0 Posts
Thanks for the feedback. I was away for the holiday but saw this today and have some more details.
So, I have a written estimate they gave me - no contract - but figure its better than nothing. It says a bunch of things but most importantly:
~~~~~~~~~~~
All jobs include:
- power edging
- power cleaning
- filling of cracks prior to dealing
- priming of all oil spots
- complete brush applied sealcoating
~~~~~~~~~
Not sure what power edging is. I am positive they did no "power cleaning" which I expected to be a power wash. Also not sure of what "filing of cracks prior.." means.
In an attached handwritten diagram of it does list out a total SQFT of sealcoat needed (1912). So maybe they can get me there? Maybe that means 1 full coat?
Here's some pics:
First some closeups of the types of cracks that cover most of the driveway:
Also, they did a patch job on a small area that had dipped. I expect the asphalt they put in to get more than one coat. This is what it looks like:
And, a few days later today we drove on the asphalt section and it's coming off: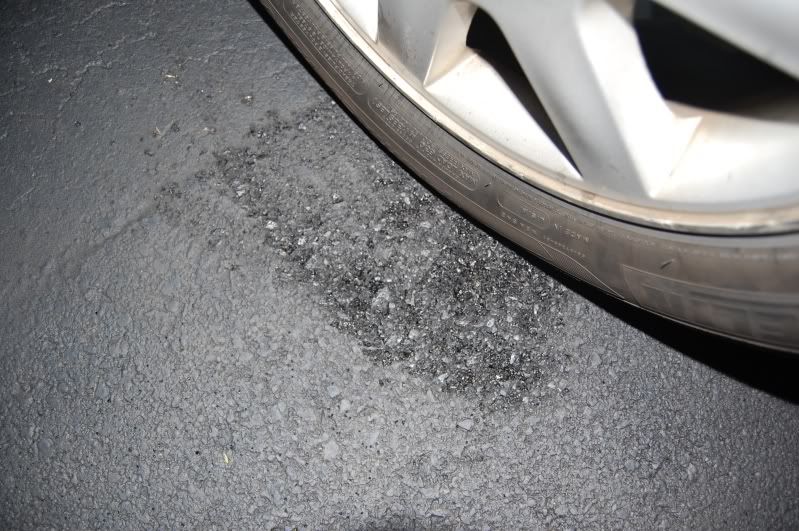 It WAS 100+ degrees today.
Again, not a bad job but my driveway was last sealed two years ago and, IMO, required more than one coat.
I'm prepared to send them a check for 1/2 of the amount ASAP and let them know they get the rest when the cracks are filled.
Thoughts?
Posting Rules
You may not post new threads
You may not post replies
You may not post attachments
You may not edit your posts
---
HTML code is Off
---