top ledge fell off the bricks on the front of the house what to do?
07-17-13, 05:02 PM
top ledge fell off the bricks on the front of the house what to do?
---
Hi, new to the forum and need to ask a masonry question
we are having windows put in and as I was removing shutters I noticed the ledge on the top of the bricks was loose and so loose it pretty much fell into my hands, I got it down in one piece but unsure of what I should do? buy? or how to get it back together any detailed help would be appreciated. thanks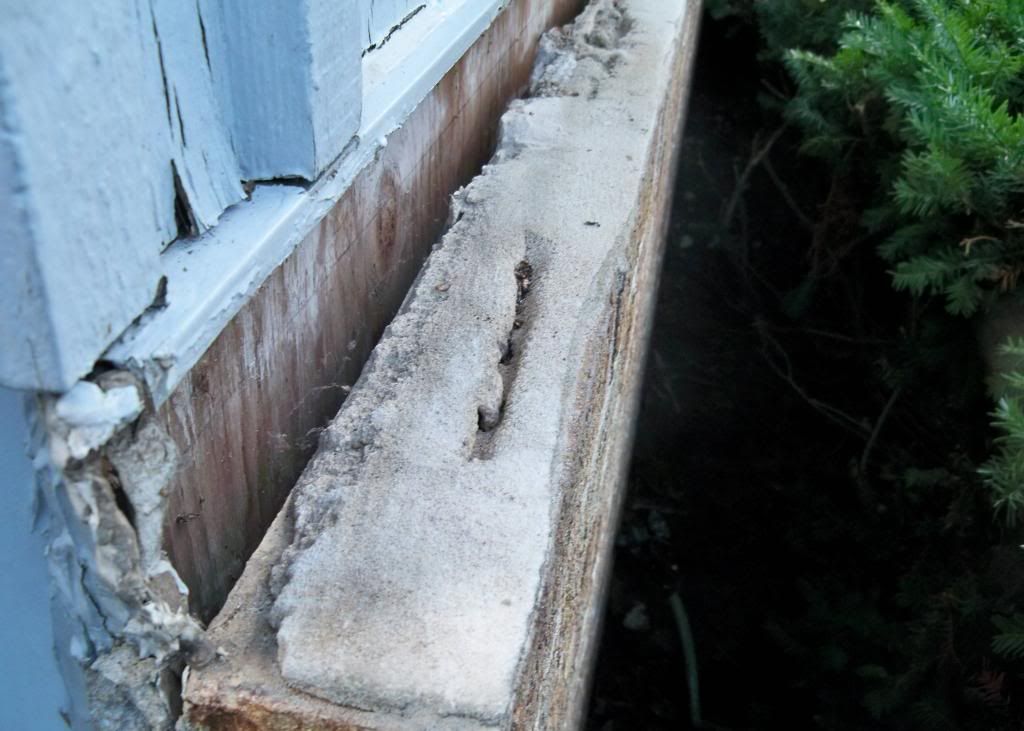 Sponsored Links
07-17-13, 05:54 PM
Well, the two choices that I see are to mix some thin-set and attempt to replace them right on the existing mortar, or to chip off the existing mortar and reapply fresh, thickish mortar.

It isn't a bad idea to figure out why they came loose, which I would expect is a water intrusion problem.

My father-in-law in Boston fairly regularly repairs bricks that are mortared down on the steps and the like, and he just thin-sets them again.
07-17-13, 06:04 PM
Banned. Rule And/Or Policy Violation
Join Date: Apr 2013
Location: USA
Posts: 4,297
Received 0 Votes on 0 Posts
Looks like a really bad design to me.
I do not see any tar paper, house wrap, nothing to water proof the wall behind that brick wall.
Just applying that flat granite slab is only going to add to the problem of water intrusion.
07-17-13, 09:20 PM
A proper repair (without tearing the entire wall down and starting over) would include removing all of the old mortar without destroying the bond of bricks below it, and then installing proper Z-flashing under the siding and window frames to overlap onto the stone ledge. Also, I would slope the ledge to drain away from the house, instead of laying it flat. The deteriorated white wood and water stains indicate other problems going on as well (missing flashing above the windows?), so a major repair may be in order. Don't expect the new window installer to perform the rebuild, as they typically are very specialized, and many don't know the first thing about proper brick work.
Posting Rules
You may not post new threads
You may not post replies
You may not post attachments
You may not edit your posts
---
HTML code is Off
---