Water Infiltration/Foundation & Slap in Florida (Pics Inside)
09-15-13, 08:31 PM
Join Date: Sep 2013
Posts: 12
Received 0 Votes on 0 Posts
Water Infiltration/Foundation & Slap in Florida (Pics Inside)
---
Hi,
I purchased our home in 2010 and it was built in 2006 near Tampa, FL. Over the past year the back room of our house gets a little water below the baseboard during really heavy rain over a period of time.
I have to use a carpet shampooer to pickup the water and it is quite a bit, and I have to empty the canister multiple times during fairly heavy rain events.
In trying to track down the issue, I called in a "Leak Detector" company and they told me that my grade was not an issue but there may be cracks in the slab/foundation wall meeting point.
I decided to dig further (no pun intended) and digged about a 1-2' around the outside of the backroom. Here are some pics.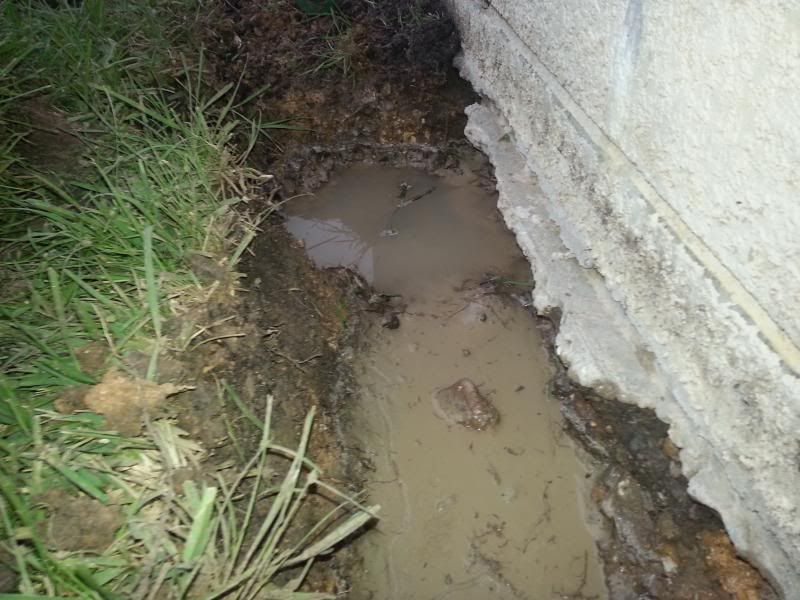 And on the inside: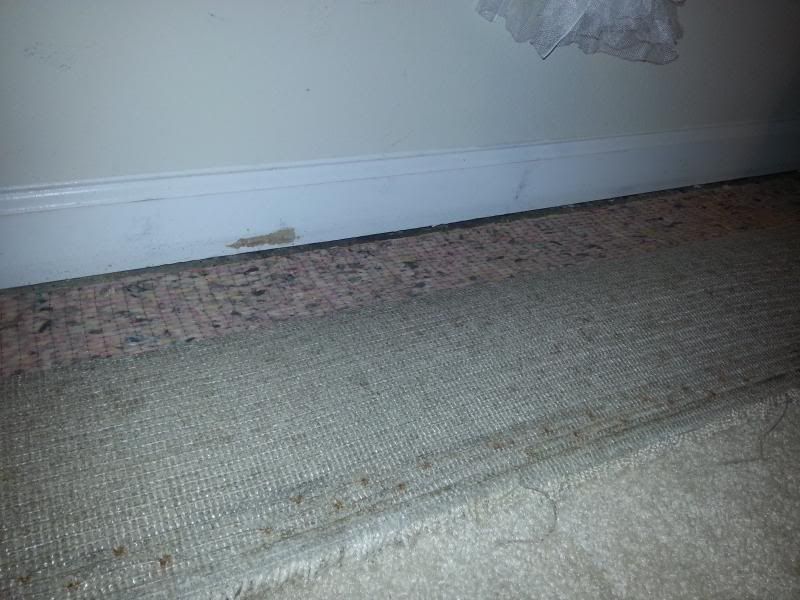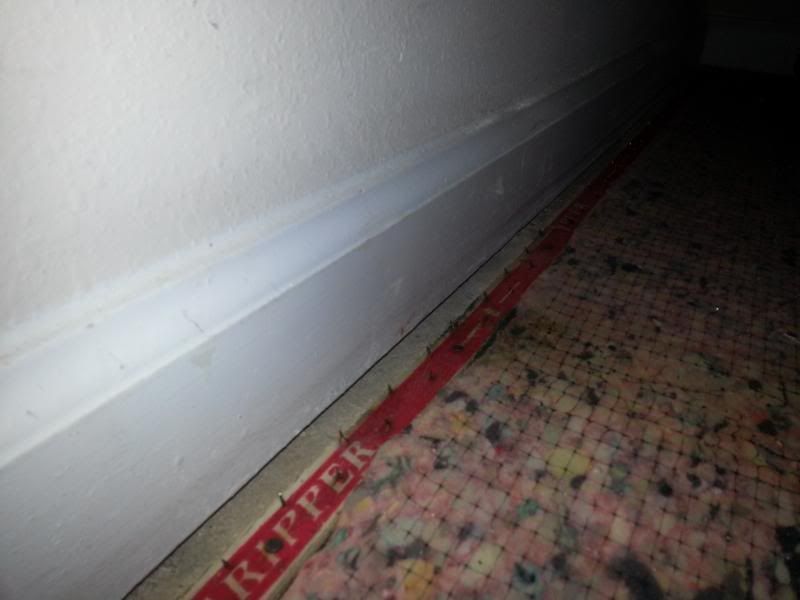 You will notice a touch of mold on the carpet tack which i will replace. There has also been a few ants and dirt under the baseboard.
I powerwashed a little of the outside area to clean off the dirt, that is the water puddle shown. I also tried to see if i could make the water go inside, but i could not. I shined a light at night from the inside, could not see any light outside. So either these cracks are very fine or there is dirt in them.
I would like any advice on how to proceed. I will most likely do a french drain as i have a slope directly behind this area to a retention pond, but i would like to seal up outside. Should i have cement re-poured to fix the slab edges which appear to have eroded away? What should i use for waterproofing, a Seal-Krete Damplock like material, a bituminous sealer, etc...
Any thoughts would be incredibly helpful.
Sponsored Links
09-16-13, 06:42 AM
Join Date: Jul 2013
Posts: 143
Received 0 Votes on 0 Posts
There is probably dirt that was pushed in there by the water flow plugged up in the cracks. And when the water pressure builds up it seeps through the dirt and goes inside. Your power wash may not have been enough to make it happen but I bet roof water pounding that area for an extensive amount of time during a heavy rain would do it. I had a very similar situation on my garage on the property we bought earlier this year. Didn't realize the extent of the water issues until I washed the dirt away from the base of it and saw how bad the spalling was. Before I washed it away the leaks were minor, once I cleaned the area and opened them up it got worse until I patched the area. So don't be surprised if you see even more water than before getting in during the next rain.

When I have had to get quotes from waterproofing companies for these sorts of problems they usually tell me they start with a cement product of some sort to build the wall back up, then an asphalt coating, then a waterproofing memberane.

But before any of that, you should be sure the gutters and downspouts over those areas are working properly. If they are and there is a good slope away from the building then I don't think there would be enough water getting in there to cause that kind of erosion.
---
Last edited by eharri3; 09-16-13 at

07:23 AM

.
09-16-13, 03:30 PM
Join Date: Sep 2013
Posts: 12
Received 0 Votes on 0 Posts
Thanks eharri, actually the house did not have gutters back there and we are in the process of getting them installed as a resolution to this issue. Thanks for your thoughts!
Posting Rules
You may not post new threads
You may not post replies
You may not post attachments
You may not edit your posts
---
HTML code is Off
---