Concrete path around house separation
04-08-14, 08:43 AM
Concrete path around house separation
---
House was originally built in 1979. I believe some time in 1986 or so when they put in a new driveway, in addition to putting in a front and back concrete driveway, they also build a 18" wide walkway or whatever around the entire perimeter of the house.
As you can see in the following picture. To the right is the driveway. To the left is that perimeter walkway. With a planter in between.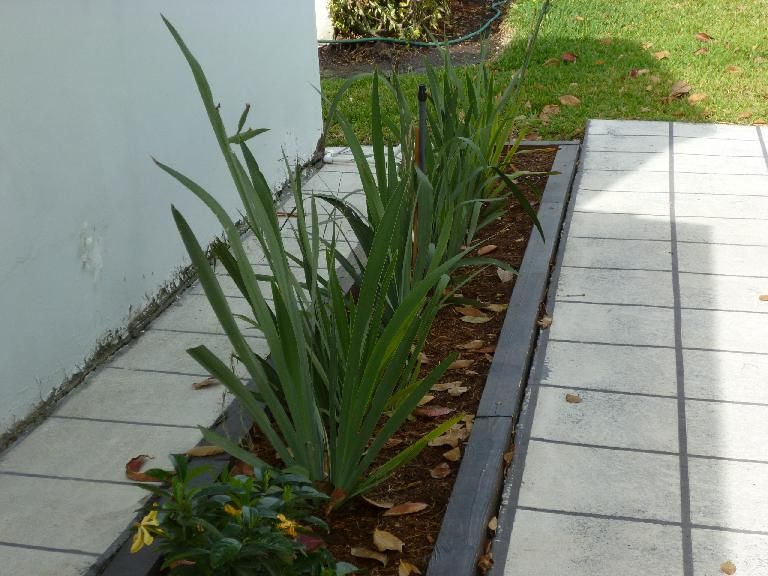 This walkway is about 3" thick.
Over time, this walkway started to settle and sort of tear itself away from the concrete block wall. The settlement is fairly even about an inch to 1.5 inches. The house is not moving - or none I can tell anyways. The walkway is.
Here are some pictures you can see old paint from where the concrete walkway used to be and how far it settled.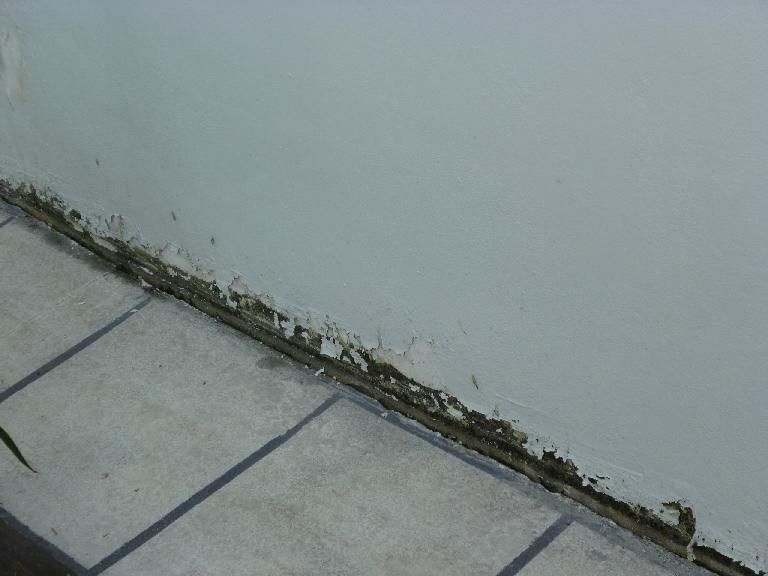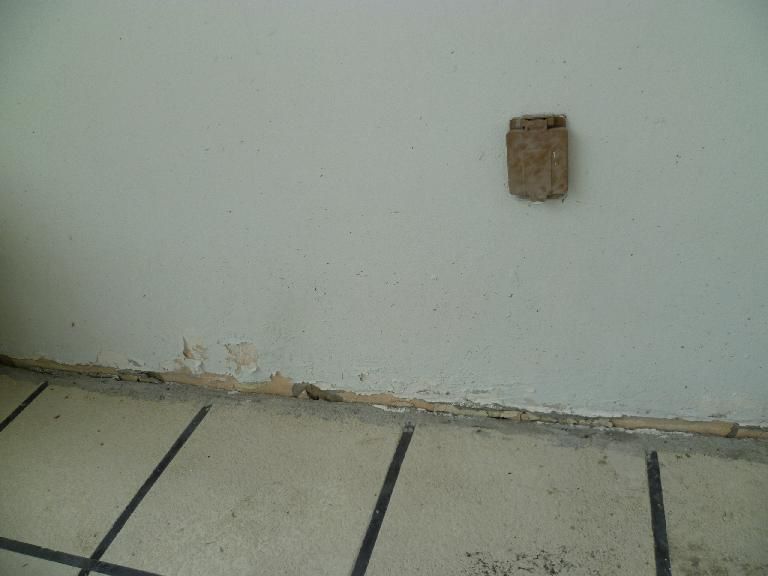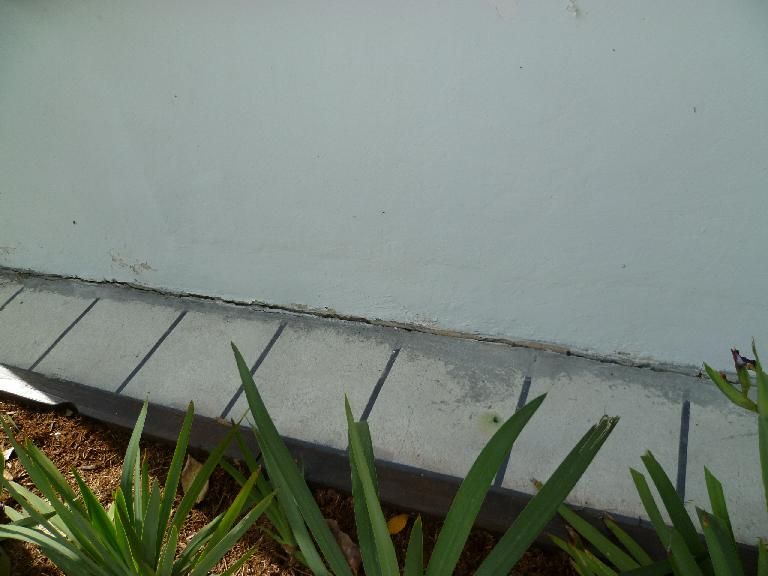 The problem is I think they didn't separate the walkway from the wall, I think they piled on some extra stucco to make it look nice. Now that stucco is pulling apart and leave an ugly seam.
Any idea what I can do to make it look better before I do a new paint job on the house?
Should I assume the settling is done with and dig out all the loose masonry stuff and apply a nice fresh joint?
Or should I use some elastic patching product?
Thanks in advance for any comments and advice.
Sponsored Links
04-08-14, 09:42 PM
There is no guaranty that future movement won't take place. If you install a rigid, non-flexible product, you will be repairing it again. And again. And again. No, there isn't an echo here--I'm just trying to show you what you have to look forward to.

Pay a visit to a local masonry supply store. The employees there will be able to recommend a well-performing polyurethane sealant that will last for many years without requiring rework. Make sure to follow the installation instructions religiously. You would do well to remove all that old preformed joint filler, at least down an inch or so, and then install backer rod first before laying a heavy bead of urethane. Get the large, 22-oz. tubes, not the tiny 9-oz. versions. It looks like you easily have enough volume to justify buying the larger caulking gun, and you'll save in net material costs.
04-09-14, 07:08 AM
BridgeMan45, thank you.

I agree, I think movement will definitely occur, may be slower.

As for cleaning off the loose joint materials, this is going to be difficult as a lot is "wedged tight in there" unless I take a chipping hammer and jam that into the crack. Do you think I should do that?

What about the uneven stucco at the bottom of the wall now, should I do something with it too?

When you say backer rods you mean those long foam noodles? I wonder in my situation, would it be better to use those foam cans like GREATSTUFF to fill the crack better before the sealer materials you mentioned, or the foam cans is bad because they could expand too much and leave no room for applying the sealant.

I plan to have the exterior repainted. Should I do this BEFORE or AFTER the paint job? I assume BEFORE, but I worry about the painter pressure washing may tear this out.
04-09-14, 05:30 PM
I don't think foam sealants are a good idea. Not very good performers in hot weather, or when exposed to UV rays. Before the painter does his pressure washing, remove all the old joint crud and loose/damaged stucco using a small (4" or 4-1/2") angle grinder. If you don't like the smooth appearance on the remaining, adjacent (but tight) stucco, you can touch it up with a stucco repair kit available at most big box stores, such that when covered with new paint, it won't be noticeable. Then let the painter do his thing, asking him to mask off the open joint you so nicely prepared. When he's gone and the paint is dry, pull the masking and install your backer rod and sealant. If you don't like the color of the sealed joint, most polyurethanes will take paint (don't forget to ask the painter to leave you some for touch-up), but typically anything with silicone in it won't.
04-09-14, 11:11 PM
Oh, I didn't mean to say use foam sealant.

What I meant was may be I can spray a bead of those foam into the crack instead of using backer rods as my impression is those backer rods are also made of foamy materials? Then apply polyurethane sealant over those as you previously suggested.

But may be backer rods are better because it gives me more control.

Thanks again, I'll talk to the painter.
Posting Rules
You may not post new threads
You may not post replies
You may not post attachments
You may not edit your posts
---
HTML code is Off
---