Hideous Firepit options
04-20-19, 05:51 PM
Join Date: Apr 2016
Location: USA
Posts: 23
Upvotes: 0
Received 0 Votes on 0 Posts
Hideous Firepit options
---
We inherited a firepit with our house that looks like a kid school project gone wrong.

It's 34" diameter and 9" above the concrete. The concrete has been excavated inside it. It's powered by mains gas, which goes into a simple circular distributor, with lava rocks on top.

What are my options for making it prettier? I was thinking maybe a high temperature cement around it? Or ledger stone - but with what sort of cement/adhesive.

Or knock it down and re-do it? Maybe a kit?

It doesn't get that much use, so don't want to spend a fortune.
Sponsored Links
04-21-19, 04:50 AM
Join Date: Mar 2003
Location: NC, USA
Posts: 20,384
I don't see any benefit in keeping the brick so I'd consider removing it be free to build back whatever you want.
04-22-19, 04:07 AM
Join Date: Jan 2001
Location: Manitoba
Posts: 9,933
Upvotes: 0
It almost appears to be unfinished.
You could add decorative bricks around it......the red bricks appear to be either firebricks or re-purposed red bricks.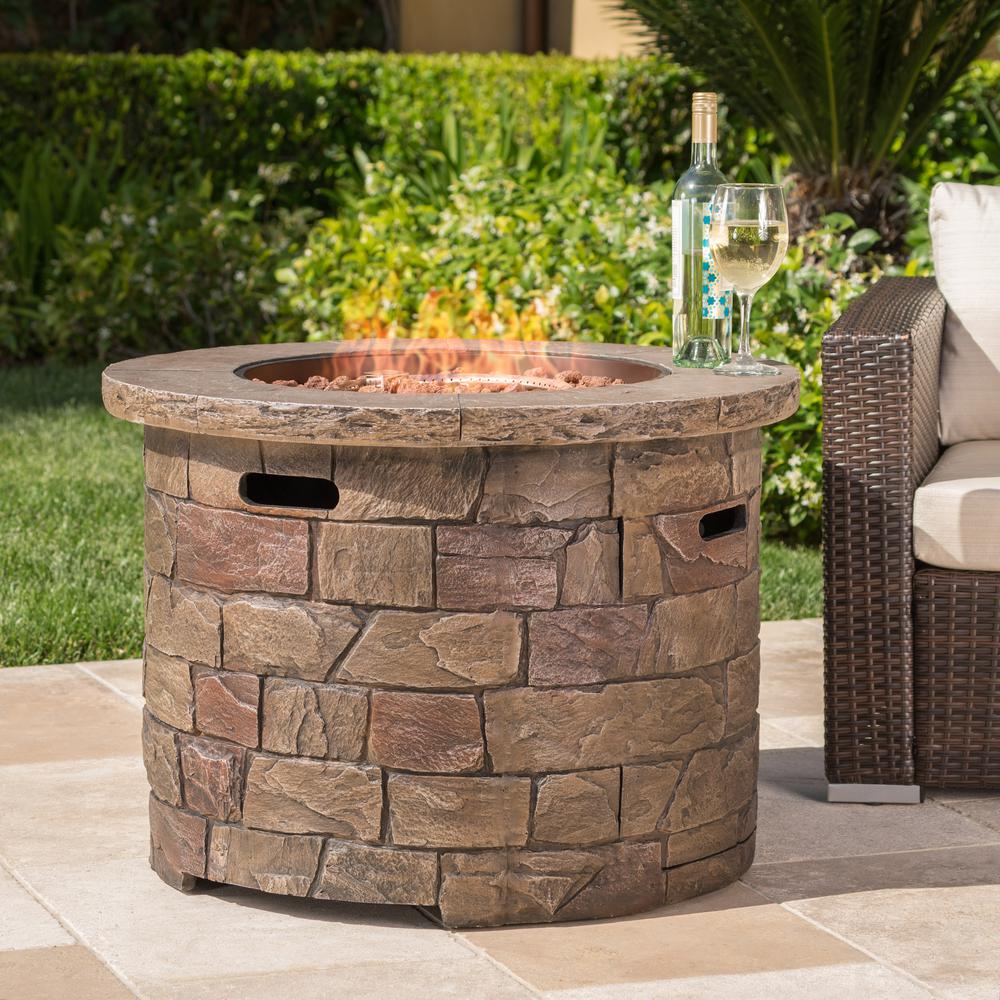 There are an unlimited number of
gas fire pits
available if you wanted a different look.
Posting Rules
You may not post new threads
You may not post replies
You may not post attachments
You may not edit your posts
---
HTML code is Off
---