Need help on repairing a section of a basement concrete floor
10-08-20, 06:55 AM
Join Date: Feb 2015
Location: USA
Posts: 188
Received 0 Upvotes on 0 Posts
Need help on repairing a section of a basement concrete floor
---
I had to replace some badly deteriorated sewer pipes under my basement concrete floor. I hardly ever do any concrete work and I need help and advice on how to re concrete back the section of my floor. Should I use the dirt that I removed as backfill or would it be best to use gravel and or sand? I have bunch of gravel and sand from a previous project that I would love to get rid of. how much backfill would be necessary? Any advice would be appreciated.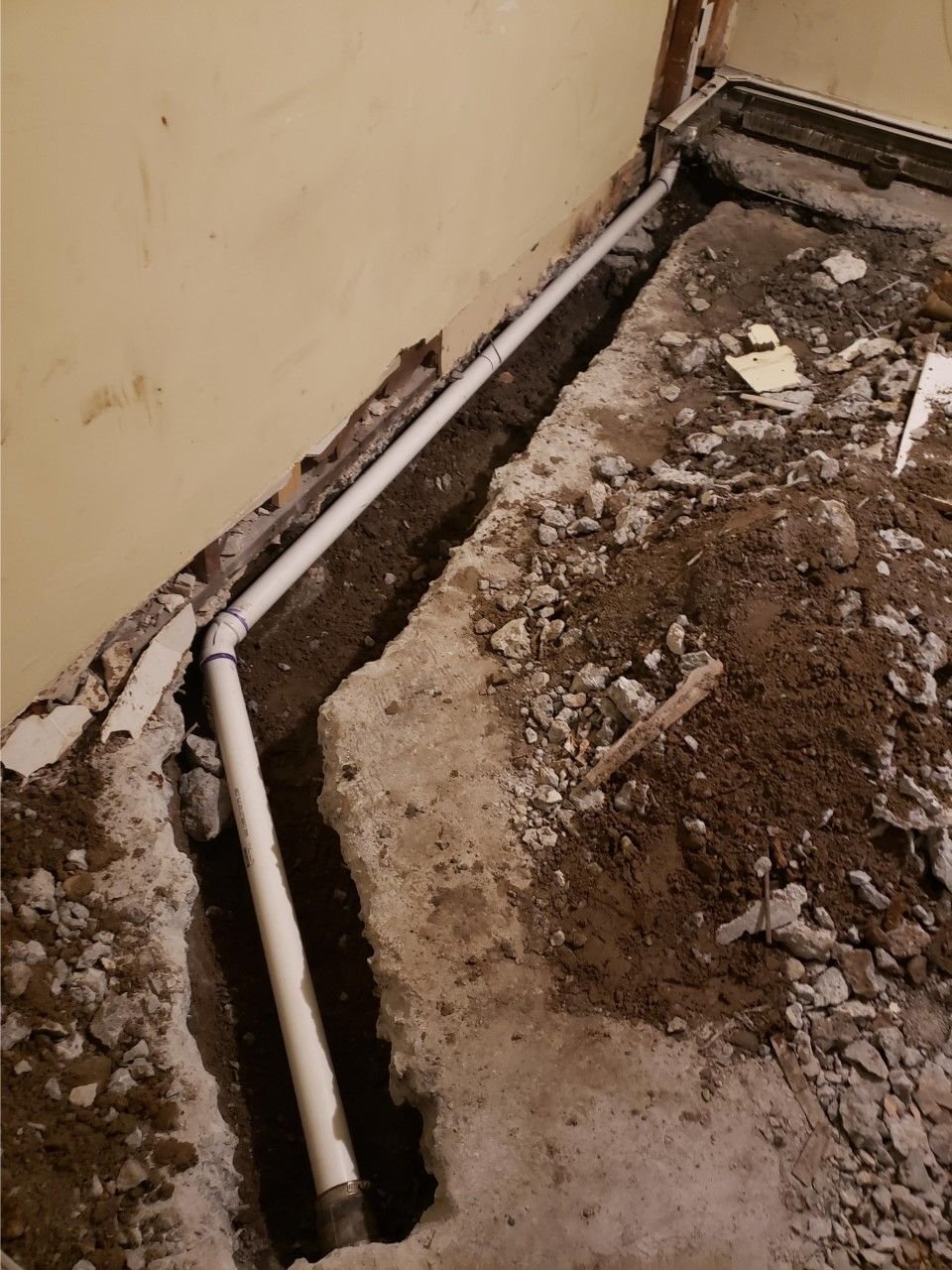 10-12-20, 11:23 AM
Join Date: Sep 2005
Location: USA
Posts: 5,790
I'm not the concrete expert around here, but you're not doing anything structural, so the details aren't critical.

You can backfill with dirt or sand - and some of the old concrete pieces is fine too, whatever you have easily accessible. The dirt will need to be tamped down as best as possible.
Follow it up with 2-3" of gravel to give your concrete a good base.
Then finish with 2-3" of concrete leveled and smoothed.

If you were building a driveway with constant traffic, I think the details might be more important. But here, you just need a level surface.
10-08-20, 07:32 AM
Join Date: Jan 2011
Location: USA
Posts: 4,459
Little late now, but I would have tamped down that dirt, added some # 57 stone, leveled and tamped it down again, then installed my pipe making sure it was sloped, and fully supported under it.
10-12-20, 10:31 AM
Join Date: Feb 2015
Location: USA
Posts: 188
Received 0 Upvotes on 0 Posts
Should I refill the hole with the dirt I took out? I also heard I should put a top layer of stone before concreting. Sorry guys I am a novice at this. I just want to concrete the floor back.