Handheld GPS ideas/suggestions, please.
11-27-14, 07:11 AM
Handheld GPS ideas/suggestions, please.
---
Within the next 6 months or so I want to purchase a hand-held GPS for hiking and such. Have experience with Garmin GPS for cars only. Also Iphone GPS but I want a designated GPS for hiking, kayak fishing, backwoods fishing, etc. I assume that I wonít need a compass as the GPS will also incorporate a compass or am I wrong? Havenít looked at GPS units other than on-line yet. Iíve seen re-furbished GPS units; as a cheap guy I like that idea, but as a guy with terrible sense of direction I donít like it.

I want:

Simplicity above all.

Would like to pay less than $300.

Donít mind carrying extra batteries.

Topo maps on screen; will also carry printed topo maps for the areas.

Tks for any and all thoughts.

Terry
11-27-14, 07:17 AM
I think all the handhelds have a compass? Could be wrong.

How long will you be out at a time?

Like you, I only know car Garmin units and have been very happy with them. Battery only life is a bit short, but not an issue in a car. Maybe the handhelds are only turned on when needed?

I actually don't know of any other brands except Tom-Tom...and then only for cars.

I'm sure a couple of others will weigh in with more experience....Northern Mike perhaps? He's a hiker/biker/camper I'm pretty sure.
11-27-14, 07:42 AM
Oops! I see there is a category for GPS and such
But that seems to be boating and your hiking. I'd say your thread is fine here.
I assume that I won't need a compass as the GPS will also incorporate a compass
Being a suspenders and belt sort of guy I'd want a handheld compass also just in case the GPS failed.
11-27-14, 10:07 AM
Join Date: Dec 2005
Location: USA
Posts: 39,964
I just purchased a solar battery pack for recharging on hunting trips. Neato. Has two USB ports for charging your phone, GPS, Ipad, etc. Not any more weight than an extra set of batteries.
11-28-14, 03:53 AM
I have had Garmin and Magellan and find Garmin to be more user friendly and reliable.
I think you would do well with the 64 series, the
64ST
comes with built in maps.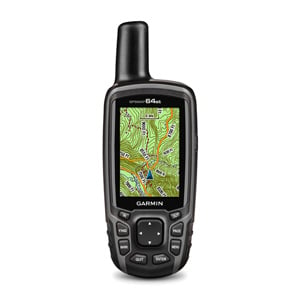 There is a smaller and less expensive eTrex available but I find the small screen is hard to see any detail.
I have the Montana which has a touch screen and like it a lot but it is very large and quite a bit more money than your budget.
As far as a compass goes you definitely need to have one with you and if hiking to a spot where you need help navigating you should use it along with the GPS in case the GPS quits.
There is a magnetic compass built into many GPS units but you still need a back up.
What worked well for me was when I got my Montana, I bought a mount and replaced my vehicle unit with it.
The screen is a bit smaller than a vehicle unit but it allows you to be constantly fiddling with it so when you are in the field all functions are burned in your memory.
Another thing Garmin has that I like is their subscription service for
Birdseye Satelite Imagery
where you can download Google earth maps to your GPS and overlay them on your topo maps.
It is only $30.00 for a year and you can download an unlimited number of maps in that year.
It works well if you put a larger SD card for your unit and you can have the topo maps download to it.
11-28-14, 06:28 AM
I have a number of Garmin and my favorite is the Garmin Oregon 600. It's screen is easily readable in direct sun and so far I've had no trouble with scratching the screen. It's typical of Garmin's with a sensitive receiver and even gets fast and reliable locks when flying in commercial aircraft when in a window seat and it has no trouble getting a high accuracy fix under the heavy cover of Central American virgin rain forests.
11-29-14, 04:06 PM
Tks all for the good words of advice and suggested models. Iím doing on-line comparisons prior to physically looking at them. Not in a hurry. Digesting info and leftovers...
11-29-14, 04:41 PM
Most all of my Garmin's are equally accurate. The big difference between a Dakota and Oregon for me is the screen. As my eye's have gotten older the better screen of the Oregon has become worth (required) the extra cost.
I'm really bummed that I could not get my camera out fast enough to catch passing directly over the pole but this shows what a dedicated GPS can do in the back of a passenger airplane. Within a minute it had a location even though I was a couple thousand miles away and going 500+ mph from the last time I powered it up.
12-07-14, 11:40 AM
12-09-14, 05:13 AM
Can't seem to attach the file from Cabelas. I purchased the Garmin Dakota 20 bundle. $169.99 including 100k topo maps. Will have it in a week or so. Tks to all for your help and experience.
Terry
12-09-14, 05:19 AM
---
Last edited by GregH; 12-09-14 at

03:33 PM

. Reason: Repair link