Bunk Bed problem (with pictures)
02-20-08, 11:48 AM
Bunk Bed problem (with pictures)
---
I have a solid wood bunk bed here that we just moved into a new house. We decided to put it back together as seperate beds. Upon putting the second side rail into the footboard, I noticed the bolt holes both split. There are 2 bolts at each end. So there is no way to attach the side rail to the foot board. I though of just nailing it or screwing it together, but the side rails are very heavy, and I don't think that would work very well. Does anyone have any ideas on how I can attach this effectively? Would a brace work? Thanks!
This is the bunk bed. The side rail up in the air is the one that needs to be attached.
Here is the split end.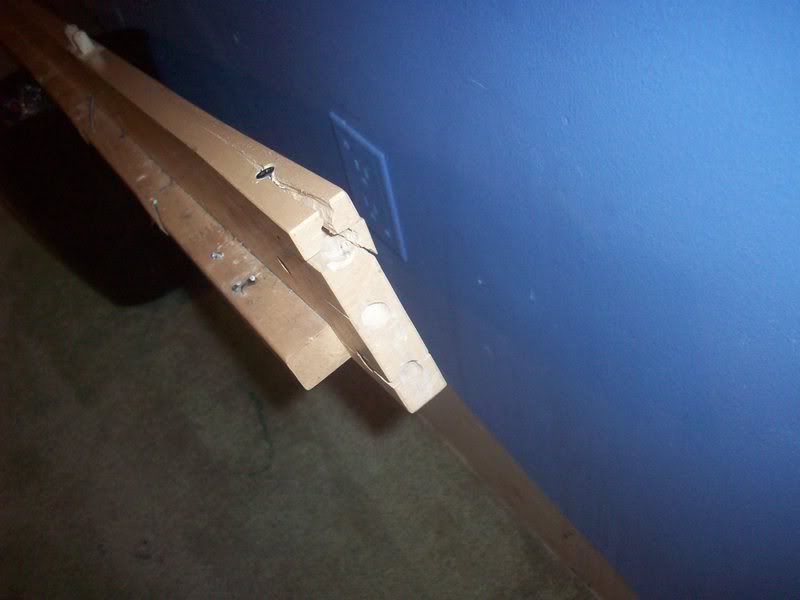 And where it needs to attach to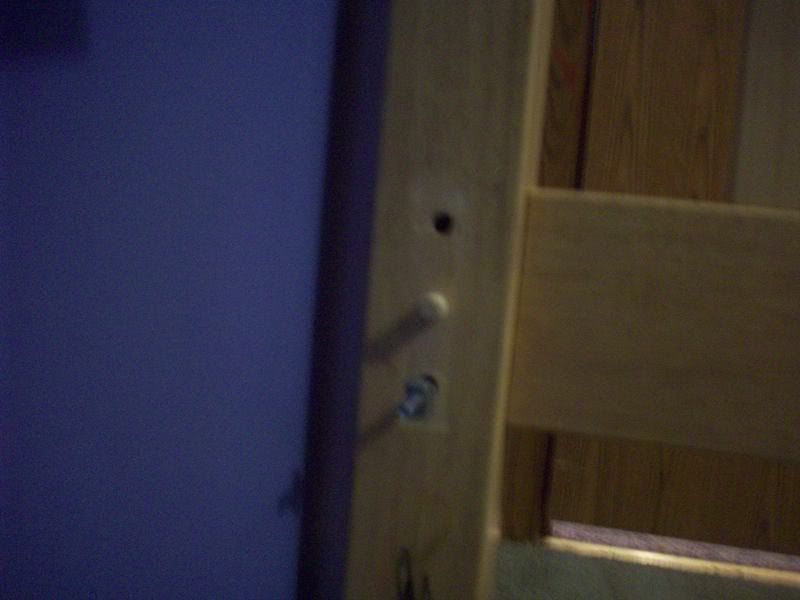 The other side, attached correctly, for reference.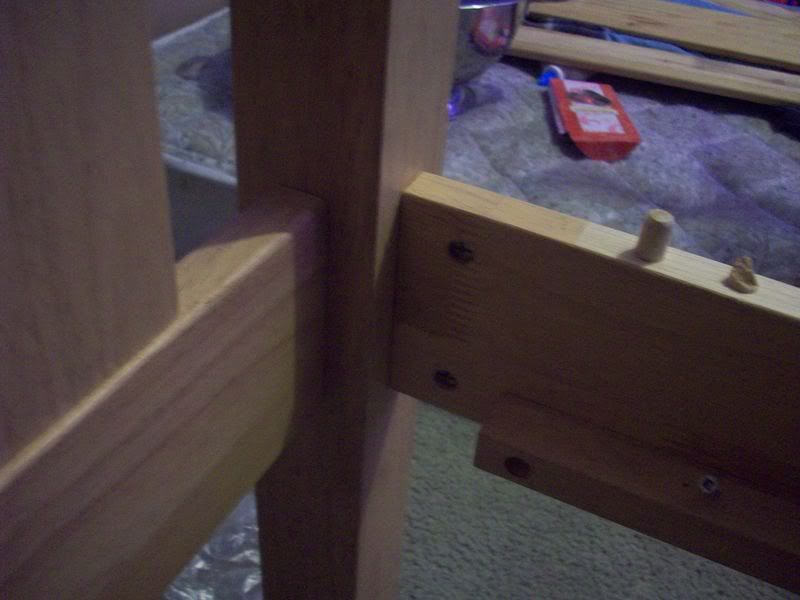 Sponsored Links
02-21-08, 04:06 PM
try this link
---
THere are several things you could do but the most simple would be to buy a pair of these and install them. Follow the link to Rockler, if you don't have a Rockler near you try Woodcraft they carry them too.
http://www.rockler.com/product.cfm?page=11
02-21-08, 06:32 PM
---
I had the same problem except I was extending my rails. I used a piece of 1 1/2 inch angle iron about 4 inches long on each corner. I attached them to the side rails with counter sunk wood screws (about 4 each). I then used anchors like is used on commodes (at the floor) on the posts. They have wood screw threads on one end and machine threads on the other. I drilled the angle with 3/8 holes and slipped them over the stud that was left sticking out and applied a washer(flat) and a self locking nut. Now when I take it down, I just unscrew all the nuts and take apart. Stronger and lasts forever.(cheaper too)
Posting Rules
You may not post new threads
You may not post replies
You may not post attachments
You may not edit your posts
---
HTML code is Off
---