Hinge for obstructed flush (non-overlay) doors
12-22-08, 07:01 PM
Join Date: Dec 2007
Location: Chicago
Posts: 1,011
Received 0 Votes on 0 Posts
Sponsored Links
12-23-08, 03:45 AM
Join Date: Dec 2005
Location: USA
Posts: 39,967
Michael, I have an old RCA Victrola cabinet that I converted to a media cabinet, probably similar to you. The factory hinges attach just like any other hinge, but the rotating point is proud of the outside wood, similar to these:
Full Back to Back Wrap Around Hinges - Rockler Woodworking Tools
You may want to view all the hinges here to get some good ideas.
12-26-08, 02:41 PM
Join Date: Dec 2007
Location: Chicago
Posts: 1,011
Received 0 Votes on 0 Posts
Finally ended up "hinging" the TV, not the doors...
Using one of these...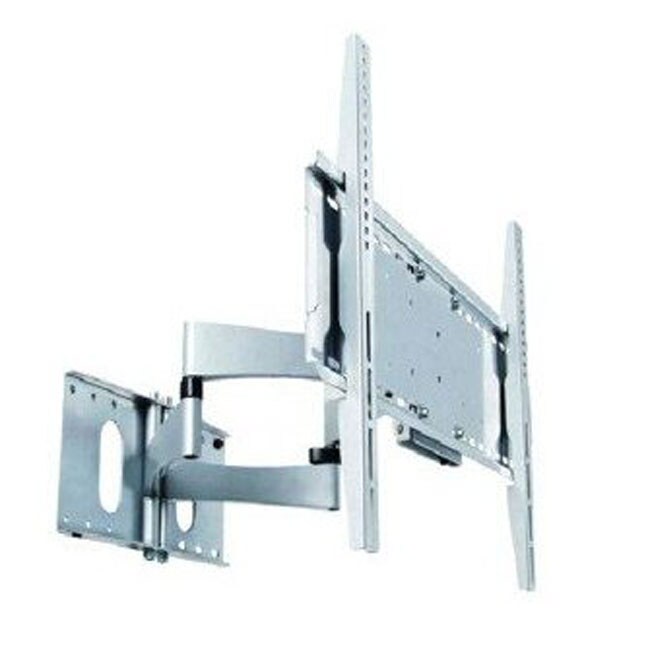 Digicom Universal Dual Arm Articulating Mount
As a bonus I could use a bigger TV as it's garaged diagonally when not it use.
_______________
BTW, another option suggested elesewhere would have been to cut a 1" strip off the hinge side of each door and then double hinge them.
12-26-08, 03:04 PM
Join Date: Dec 2007
Location: Chicago
Posts: 1,011
Received 0 Votes on 0 Posts
It was made 1885-1895, and then some of the detailing added later - all hand cut mortises and tenons and square nails - that's why I didn't want to start cutting up the doors... it now lives in an 1884 house with an updated interior, the rug in front of the wardrobe is to the lower left:
Posting Rules
You may not post new threads
You may not post replies
You may not post attachments
You may not edit your posts
---
HTML code is Off
---