Wall Plugs
04-05-10, 05:17 PM
Wall Plugs
---
Trying to install a fairly large (but not overly heavy) picture on a LR wall. By its positioning I will need to use a couple of wall anchors. However, the area behind the sheetrock where I will install the picture contains the return air duct. Is there any special (shorter) wall plugs I could use for this project that would not hit into the ductwork? Or, is it ok to drill into the ductwork in a couple of places to install the plugs/screws? Moving the location of the picture unfortunately is not an option.

Any other suggestions would also be appreciated.
Sponsored Links
04-05-10, 08:52 PM
I wouldn't drill through the duct that isn't a good idea. How much space is there between the wall board and the duct. If you use two of these, it should hold up to 40 lbs. They only go through the drywall and hold pretty well. I would really just go to your local hardware store and see what they have.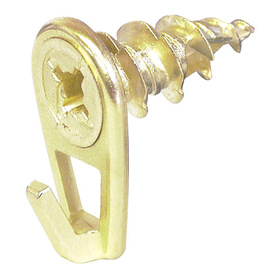 Posting Rules
You may not post new threads
You may not post replies
You may not post attachments
You may not edit your posts
---
HTML code is Off
---