cabinet hinge repairs
04-10-19, 06:57 PM
Join Date: Oct 2005
Location: Florida
Posts: 1,527
cabinet hinge repairs
---
OK a dog pulled a cabinet door out by the hinges. The top hinges came off totally leaving two big holes on the cabinet side wall. The bottom came off half way and when I tried to get it off it broke off with that green insert stuck inside.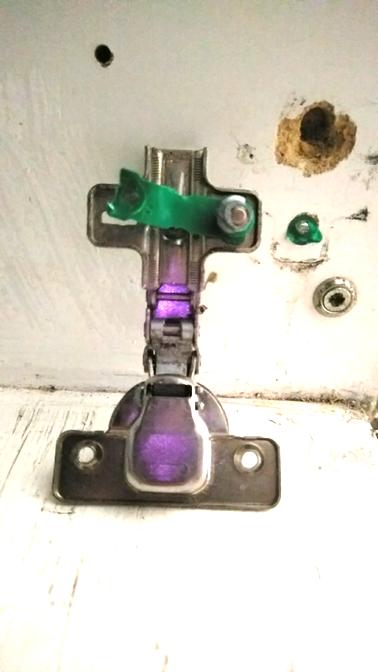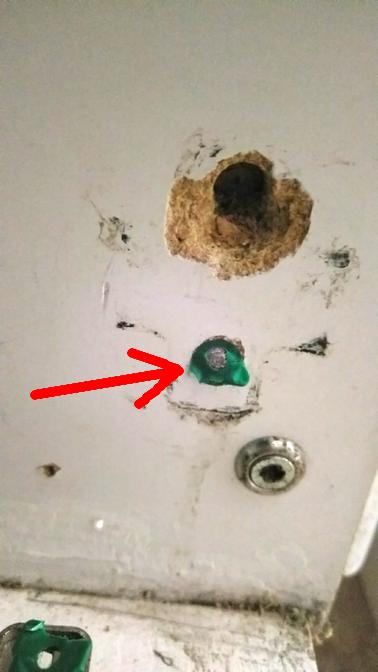 First, what is the best way to remove that stuck green insert? use a small hole saw to drill it out?
Once I have them out I guess I will fill the holes with two part structural epoxy and attach new hinges to the epoxy?
04-10-19, 07:27 PM
Join Date: Dec 2004
Posts: 26,178
04-19-19, 06:17 AM
Hi, is there of the insert left to grab it with needle nose pliers and reverse it ?
Geo