How to get rid of tub stains
04-13-18, 08:01 PM
Join Date: Aug 2012
Posts: 79
How to get rid of tub stains
---
I have one of those tubs that are either plastic or fiberglass that has just dark gray stains, though I don't think it's mold. The bottom of the tub is not smooth, it's one of those which has a little roughness to avoid slippage. I tried Tilex and Zep, along with scrubbing, which usually work but it won't budge. I haven't tried pure chorine just like I advised someone else in another thread for the mold on their bath tiles, because I don't think it's mold on the surface of the tub floor. Is there anything else I can try? I know on those made for TV commercials they show a steamer, but don't know if that would work. I want to clean it instead of having to resort to using those bathfitter products that you put over your existing tub, and I don't want to have to take it out and make it a full renovation project either. Thanks.
Sponsored Links
04-13-18, 08:07 PM
Sure the white enamel hasn't eroded away and that you are just seeing the fiberglass underneath?

Also "pure chlorine" would likely kill someone if they used it in a bathroom and inhaled it. You would need to have a gas mask on if you were around it. I'm not sure that you should be recommending that, as no ordinary mask is going to fliter out a poisonous gas. Even pool chemicals need to be treated with care.
04-13-18, 08:27 PM
Join Date: Aug 2012
Posts: 79
I just don't want to end up having to paint over the tub again, nor replace it. I'm pretty sure its stains.

I know the chlorine has worked for me. I resorted to that because I also had a pool in my house in FL and knew how to treat it. I'll amend or delete my comment. I don't want anyone to get hurt over my advice but I was able to manage to handle it because I had chlorine available for my pool and also used it to clean mold off the pool deck along with a hose and pump that diluted it with water.
04-13-18, 08:32 PM
You mention painting it "again"... you have painted it once already? If it's white you could try a limited paint touchup... maybe try something like Rustoleum appliance epoxy?

Regarding the comments in the other thread, I have added a few additional cautionary thoughts... you can let your advice be as long as other moderators do not think it is inappropriate advice.
04-13-18, 08:41 PM
Join Date: Aug 2012
Posts: 79
No, I painted the tub in my house in FL, one was a fiberglass (or plastic) tub and the other was steel. I think the steel one the paint held up better than the one plastic tub. I have a plastic tub in my current house up north. I can try to pain it again, but I think I'll only get five years at more out of a paint job. I saw bathfitter.com has a tub cover solution with material that looks to not mold or stain like the current material, but I don't imagine it's cheap, but still less expensive than a tub replacement.

Thanks for the catch on the chlorine. I meant to only state what worked for me, but I appreciate you adding the precautions. I too had my windows open, had a fan blowing out to exhaust fumes out the window, and used gloves, mask, and goggles, because it really is potent.
04-13-18, 08:52 PM
........................................
04-14-18, 05:04 AM
Join Date: Mar 2005
Location: USA
Posts: 44,523
My wife has gotten good results cleaning tubs/surrounds with a product called 'the works'
04-14-18, 06:05 AM
Join Date: Jan 2010
Location: North East Kingdom of Vermont
Posts: 2,533
I've used Oxalic Acid (a poison) to quickly dissolve Iron and other mineral deposits on porcelain tubs; but without knowing what kind of paint has been applied to your fixtures, it's hard to recommend any chemical cleansing agent . . . . I've never owned or even seen a "painted" tub; and as a Real Estate Broker, I've been in thousands upon thousands of bathrooms.
05-17-18, 10:40 AM
Join Date: Aug 2012
Posts: 79
Pictures of stains
---
So here's some pics of those stubborn stains, you think they're ingrained below the tub's surface already, i.e., the top surface has already been worn off? Any possible way to remove this or do I have to paint over, or replace the tub, or bathfitter.com?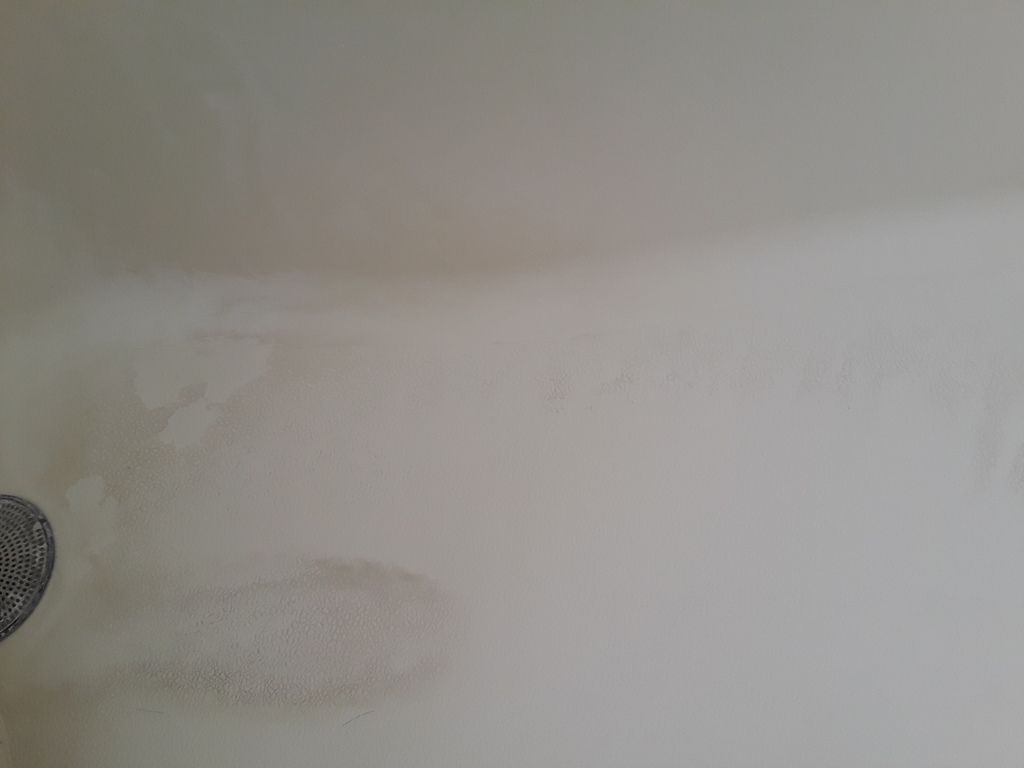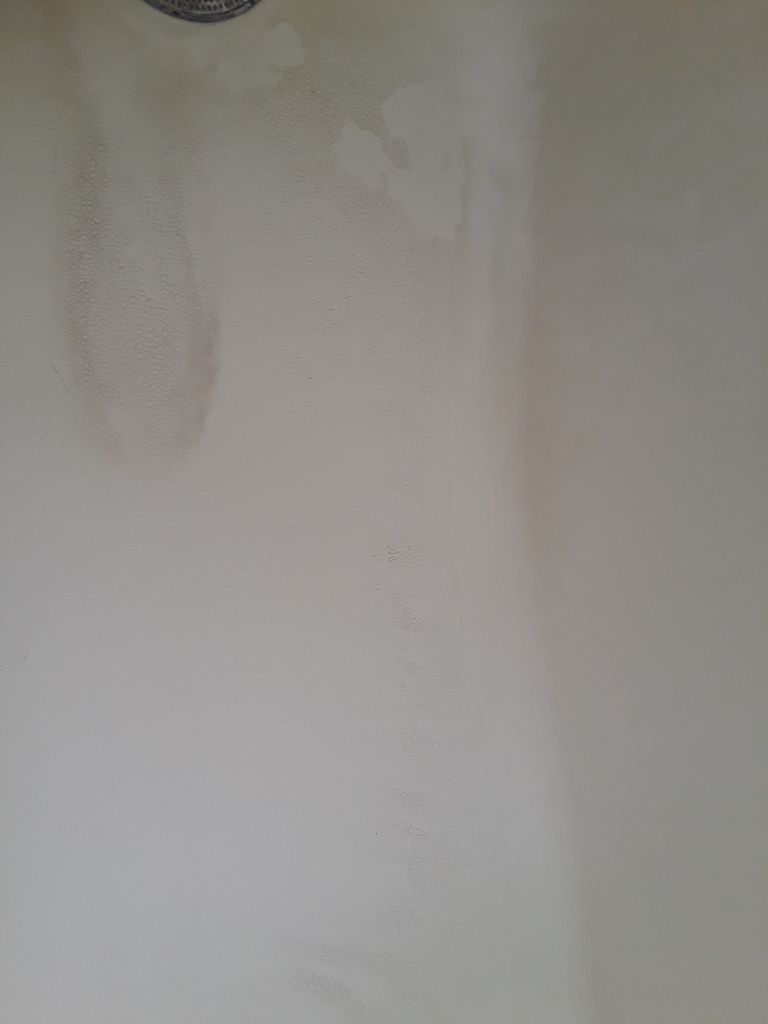 05-17-18, 10:54 AM
Try Bon Ami. Suppose you could try Comet or Ajax, but they may not be as gentle as Bon Ami. At this point, don't think you have much to lose tho.
If they don't work, they're probably permanent and you'd have to go with any of the three you mentioned. I think you'd want to refinish it rather than just paint it.
Posting Rules
You may not post new threads
You may not post replies
You may not post attachments
You may not edit your posts
---
HTML code is Off
---