Transferring files from camera to tablet.
06-02-14, 11:27 PM
Transferring files from camera to tablet.
---
I have the Asus memo pad 8 and Android 4.2

I've tried to upload my pictures from my camera to my tablet.

I've tried loading from the USB connection, and then to the mini USB slot on the tablet


I've tried loading by taking the card out of the camera, then loading into a USB memory card reader, and then into the tablet.\


Neither method seems to work. The explorer programs I have do not recognize the camera or the card reader.


Any suggestions? Do I need software? Hardware?
06-03-14, 01:05 AM
I don't have a tablet computer so I went to Asus website. From what I could see you only have 1GB of internal memory and since tablets don't have hard drives you don't really have any storage space on the tablet itself. The good news is that it can take an SD card up to 64GB maximum so if you haven't already bought a blank SD card for your tablet then I would buy one as soon as you can.
Then use the USB cable to transfer your pictures with the new card in place as that will essentially be your hard drive. Here is a link to Asus
Tablet & Mobile - ASUS MeMO Pad 8 (ME180A) - ASUS
.
The Asus website said something about an Asus cloud storage area so I would certainly look into that too. Also keep in mind that pictures can take up a great deal of room so don't try to load too many on to your tablet as it can't handle it. I like tablets and have looked into them before but think they need some more improvements before I buy one. Asus though is a great brand I have one of their motherboards for my desktop and it has worked great.
---
Last edited by hedgeclippers; 06-03-14 at

02:20 AM

.
06-03-14, 04:45 AM
You have to transfer the pictures to a computer and then to the tablet. Connect the tablet to a USB port on the computer and it should recognize the device. Navigate to the SD card and drag n drop the pictures from the computer to the card.

As an alternative, you can pop the micro SD card out of the tablet and into an adapter that plugs into a USB slot on your computer.
06-15-14, 07:08 AM
Two suggestions
First, I'd suggest picking up an "On The Go" OTG usb adapter.
Android 4 supports plugging usb components INTO the android device, e.g. use like a computer.
should look something like this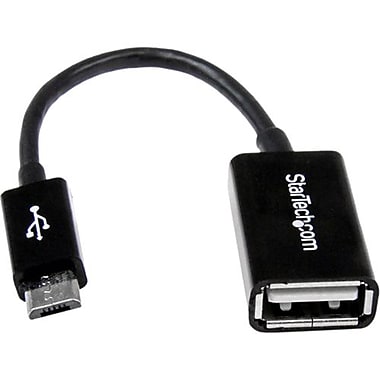 Second, find and install a free program, "es file explorer" for android.
This is an excellent multi functional program, almost a program suit, for reading and moving
files around on an android device, between network locations, to cloud storage, etc.
So, what you should be able to do is - plug camera usb into into OTG adapter.
Plug camera & adapter into tablet, tablet should recognize camera as external usb storage.
Open es file explorer, browse through camera storage, copy pics you want, browse to tablet storage, past to where you want.
There's another way to achieve what you want.
For example, on my tablet I've installed a "wifi photo frame" app.
This plays photos wirelessly from a shared network drive.
I use the OTG cable & ES file explorer to transfer photos to my network storage.
Then use the picture frame app to display the photos on the tablet, without using up tablet storage.