Cantilever Pergola
08-27-09, 04:58 PM
Join Date: Jun 2009
Location: Dallas TX
Posts: 16
Received 0 Votes on 0 Posts
Cantilever Pergola
---
I want to build a Pergola that has a large cantilever on one end.

IE, the actual foot print of the pergola roof wil be 12x15', but the posts(6x6) will be set at around 10(normal cantilever)x 8'(long cantilever on one side).

I plan to use 2x10 for the beams. There is no live load, so I am thinking it is ok?

The geometry of the area is the reason for this. I have an outdoor kitchen, and if I go with the large cantilever design, I don't lose any floor space (2 of the posts go through the kitchen counter to the surface below). Also one of the posts would land in a utility easement if I went with a "normal" pergola. The cantilever gives me complete shade of the kitch area, with out sticking a pole in the middle of it.
Sponsored Links
08-28-09, 10:00 AM
Join Date: Jun 2009
Location: Dallas TX
Posts: 16
Received 0 Votes on 0 Posts
rough images so you can see the pole offset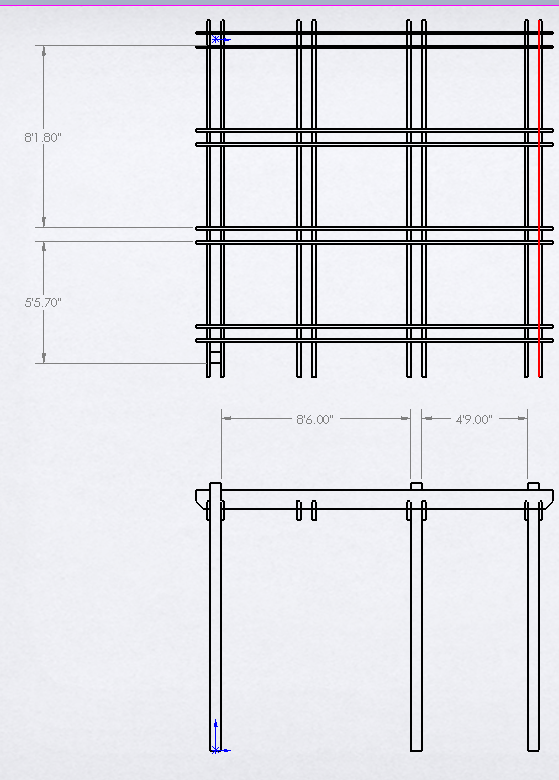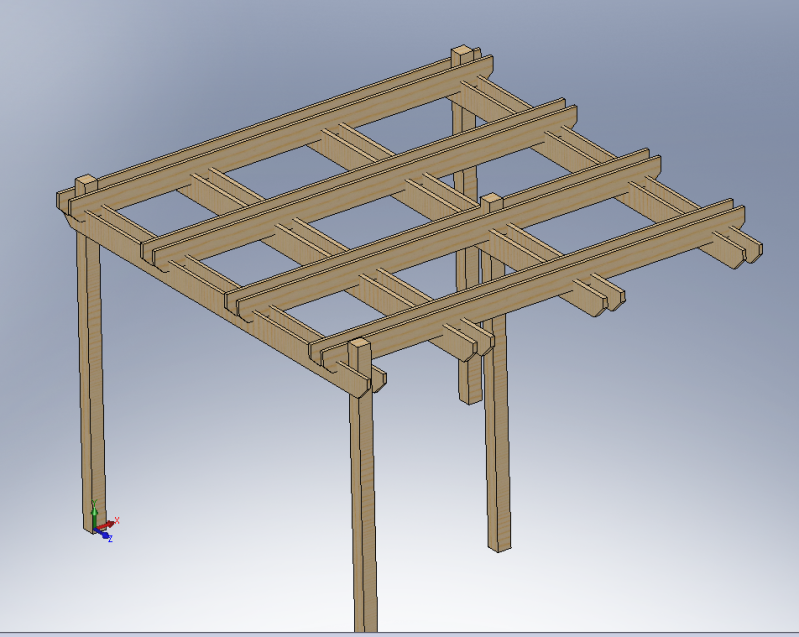 I know the pole closest to you on the 3D pic doesnt line up with the beams, haven't corrected that (it will be sandwhiched)
08-30-09, 03:20 PM
Join Date: Mar 2000
Location: Arlington, WA
Posts: 9,238
Received 0 Votes on 0 Posts
You'll be sorry!!

Move that post in the 3d view to the corner of the pergola. You have nothing out there supporting that corner, and it WILL sag (or simply fall down).
Posting Rules
You may not post new threads
You may not post replies
You may not post attachments
You may not edit your posts
---
HTML code is Off
---