Adding a freestanding deck for a hot tub.
07-04-11, 07:06 PM
Join Date: Jul 2011
Location: usa
Posts: 1
Received 0 Votes on 0 Posts
Adding a freestanding deck for a hot tub.
---
I am looking to add a freestanding deck to support a 5 person hot tub. Planning on making the deck just big enough for the tub about 20 inches off ground next to an existing deck. If i use 2 x 10 lumber for joists, about how many footings will i need. Plan on sinking in tubes and filling with concrete (12 x 48 inch tubes). Putting metal post holders in each and putting joists either directly in holders or maybe on a 15 inch high 6 X 6 post. Deck will only be 8 ft x 8 ft just big enough to hold the tub. Any ideas on how many posts i need. will it be possible to build it sturdy enough.
Sponsored Links
07-04-11, 08:18 PM
Join Date: Dec 2010
Location: Galivants Ferry SC USA
Posts: 17,827
Hi.
What I did for my hot tub was get railroad ties 6"x6"x12ft. I made a square with them so the deck is 12'x12'. Buried them 3" in the ground. Also put them in the middle of the square to support the flooring. I put 4 in the center so the spacing was not too far.
I did this instead of regular deck construction because of the weight. You can see the deck here. You see the electric is still there on the side of the shed. I removed it because it needed repair and the electric bill was costing $100 plus a month just for the hot tub. To me it was not worth the 10 times a yr we used it.
Cost me I think less then $200 in material and my labor which was free.
I am sure the carpenters are making faces.
Oh just make sure your level. I was alittle off and the water in the tub had a high side....LOL I used a level but I think if your off slightly it makes a big difference. I had about a 1" difference from one side of the waterline to the otherside.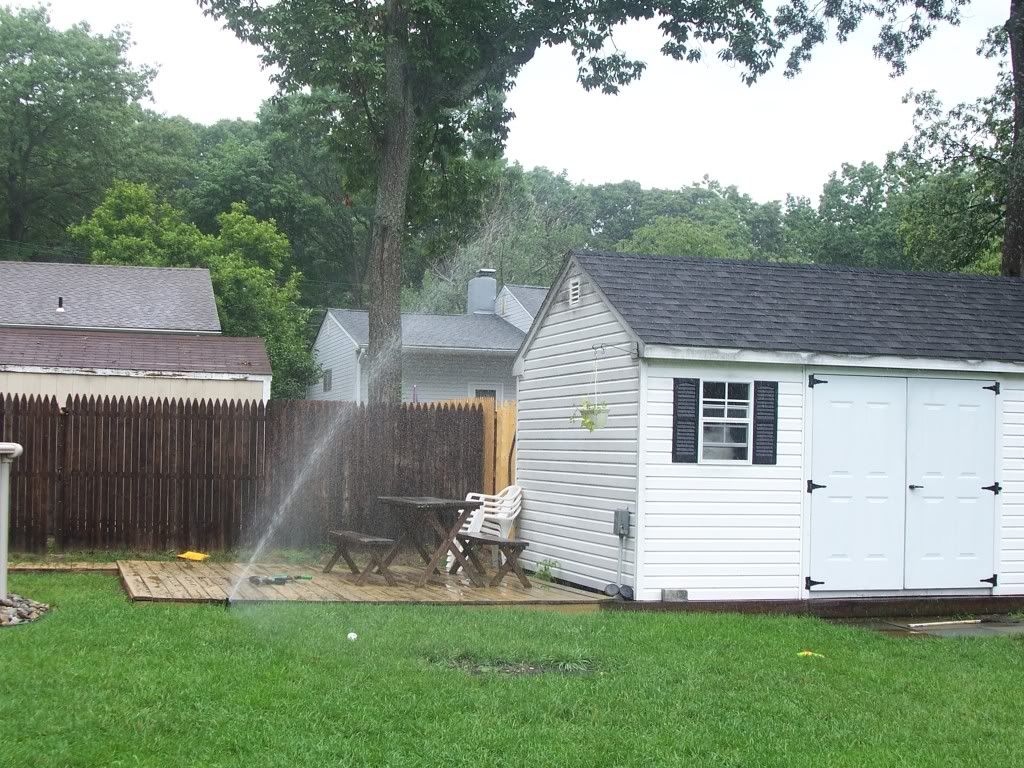 Mike NJ
Posting Rules
You may not post new threads
You may not post replies
You may not post attachments
You may not edit your posts
---
HTML code is Off
---