Help finding glass patio table top retaining clips
05-22-19, 03:29 PM
Help finding glass patio table top retaining clips
---
I'm looking for a glass table top clip for an old wrought iron patio table. Its plastic, and I would call it a T shape with a U channel that fits over the inside edge of the table (1/8") and then the "leg" of the T is 7/8" long and the T fits over the outside edge with approx 3/16" above the table that holds the glass in place and about 3/8" going down. See attached pics for reference.
Any suggestions on where I might find something like this would be greatly appreciated. I've been scouring the net all afternoon without success.
Thanks!
Chris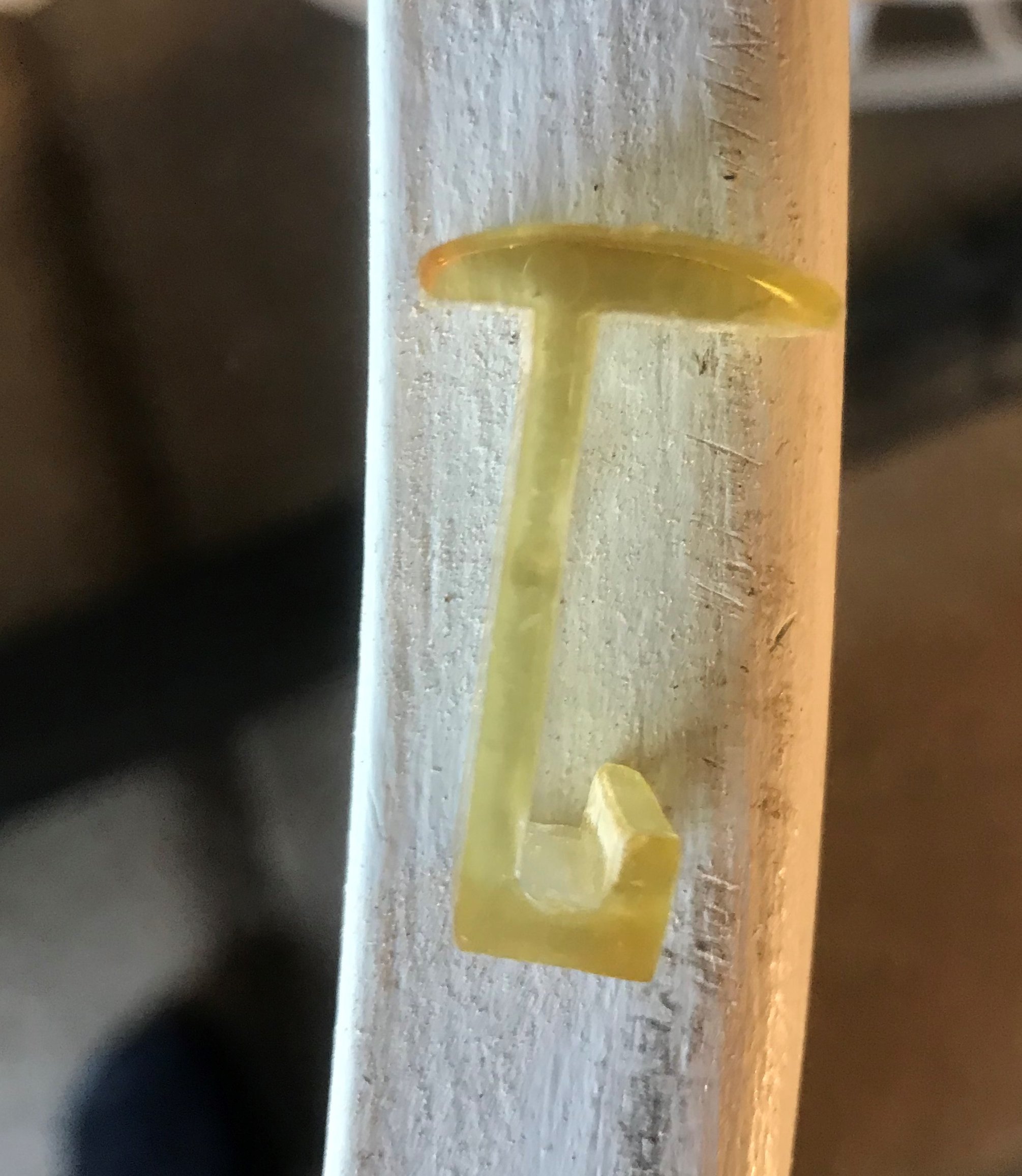 Sponsored Links
05-22-19, 05:34 PM
If nobody chimes in with a source for the clips you could 3D print them or have someone with a printer make them for you. If you don't know someone there are people online who do it for a fee.
05-22-19, 06:01 PM
Join Date: Oct 2012
Location: Northern NJ - USA
Posts: 59,717
I checked my sources and came up short too. You may need to stop by some of the furniture places to see if any new tables use that style clip. Once you see the part you get the table manufacturers name and contact them.
Patio furniture parts
Table rim clips
10-21-20, 01:51 PM
I know this thread is old, but did you end up finding a replacement? I also have an old patio/bistro set that I would LOVE to use again but it appears that I lost the clips in a move. It's like a little vintage ice cream/bistro set with curly Q's and absolutely adorable. The ones I am missing look so similar to the ones you posted!

Posting Rules
You may not post new threads
You may not post replies
You may not post attachments
You may not edit your posts
---
HTML code is Off
---