Looking for suggestions on how to get some greenery in my workspace
10-18-09, 11:41 AM
Join Date: Oct 2009
Location: California
Posts: 1
Upvotes: 0
Received 0 Upvotes on 0 Posts
Looking for suggestions on how to get some greenery in my workspace
---
I just moved into a new house, and I've got a bunch of wall space above my desk that I want to spice up a bit. I was thinking of trying to put some greenery up on the wall to bring a little life to the place. I've attached photos, you can see that there's a corner for me to fill, and I was thinking about having some sort of fake tree overhanging. Bamboo also might be interesting. Anyway I wanted to fish around for some suggestions: how would you try to add some plant life to this workspace? Since I would probably not be able to water something mounted on my wall, it would almost certainly need to be fake. I'm really open to any suggestions, I'm just looking for something that will keep things vibrant at my workspace. Thank you!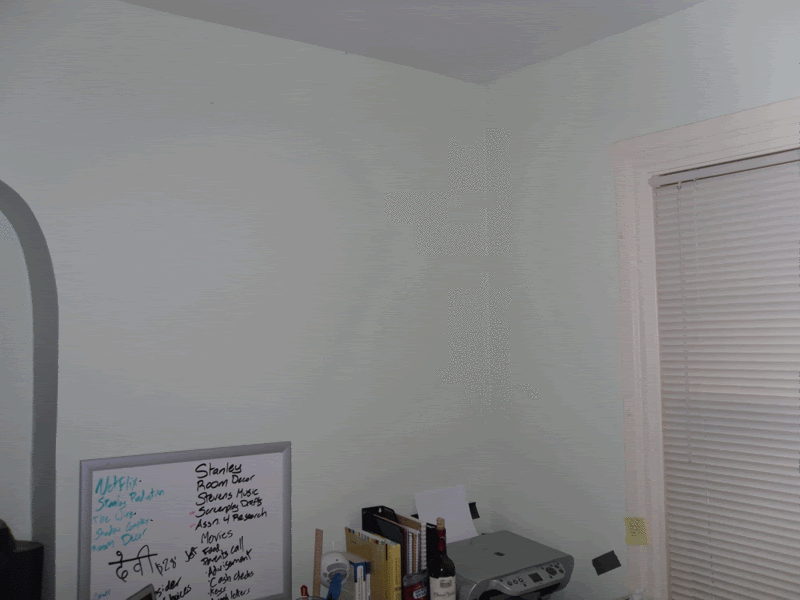 10-18-09, 03:05 PM
Hi Cakebread, welcome to DIY!
You can create a DIY "greenwall" or DIY wall planters (as pictures). The concept is quite simple, clean and easy to mantain.
Basically you'll have 4 parts
Up--> a receptacle with holes in the bottom where you put the water
Middle--> little boxes where you'll plant the seeds
Down--> a receptacle without holes in the bottom where you'll colect the excess of water
Around--> a frame with hinges hidding the receptacles
In
this link
you can see how it works and how to create your own DIY model