Kitchen and bathroom wall colors
10-25-09, 05:44 AM
Join Date: Oct 2009
Location: United States
Posts: 1
Upvotes: 0
Received 0 Upvotes on 0 Posts
Kitchen and bathroom wall colors - pictures posted
---
Hi everyone,
This is my first post here on the forums. I LOVE painting but I am totally clueless when it comes to color coordination and I would love any ideas you want to share with me
We are in the process of buying a house and the budget is slightly tight. These are the pictures of the kitchen and we are going to install white kitchen cabinets on the walls (to match the bottom ones). Now, I can't afford to change tiles but I can repaint the wall. It is brownish and ugly. My question is: which color would you recommend that would go nicely with the tiles, cabinets, and the floor?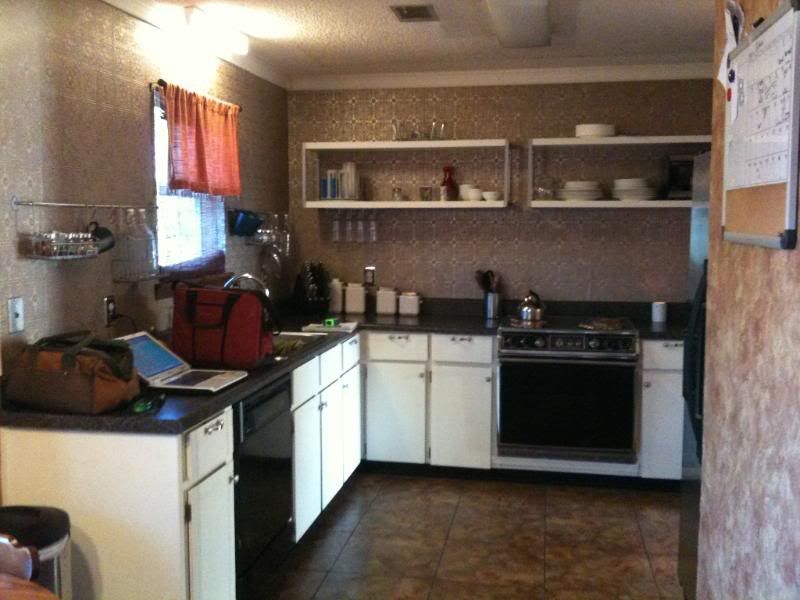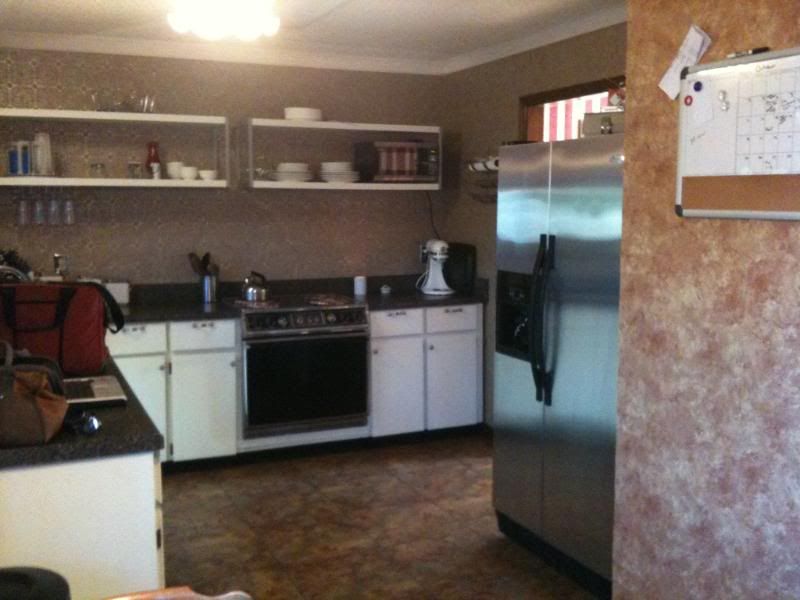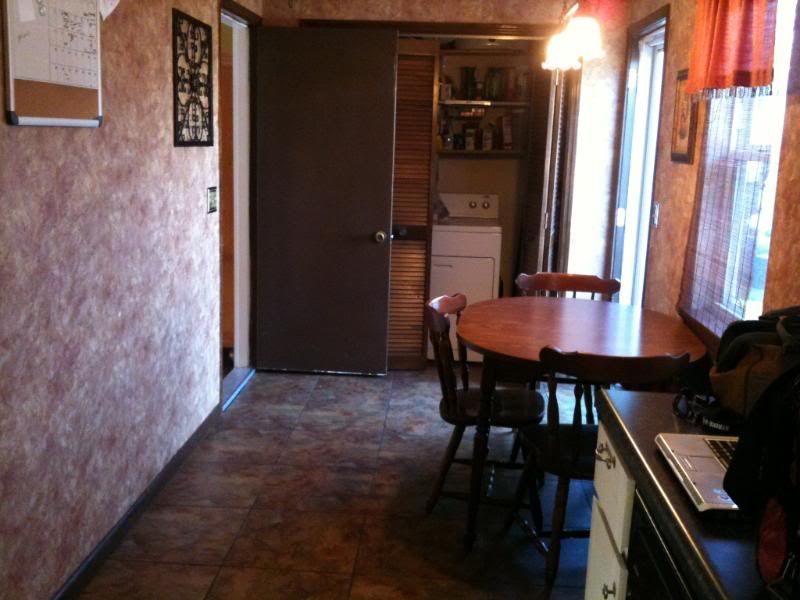 The bathroom is small, dark and feels claustrophobic
Suggestions?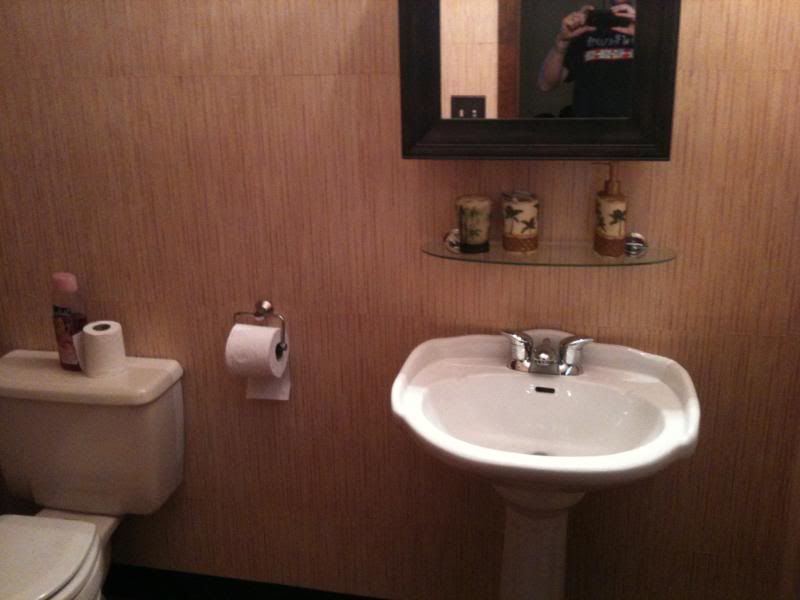 I like pastel, calm colors so if you have any suggestions, I would really appreciate them
Thanks
---
Last edited by Watergirl; 10-25-09 at

06:07 AM

.
10-25-09, 03:45 PM
Hi Watergirl, welcome to DIY

I understand your problem. As for the kitchen walls, I'd suggest that you "play" around the brown, going to the gold or yellow or green

Check the following colors in teh Sherwinn Williams catalogue (just to give an idea) , you will find the same colors in other brands

SW 6366 Ambitious Amber
SW6135 Ecow
SW 6373 Harvester
SW Humble Gold

As for the bathroom a simple solution would be a wallpaper border, perhaps using an orange / peach color. Another nice solution would be the use of a faux finish on the upper part of the walls. There are ready to use kits, you will find the at HD, Lowes, etc