Living room layout, harder than I thought
12-26-09, 06:45 PM
Join Date: Jan 2007
Location: Chandler, AZ
Posts: 223
Upvotes: 0
Received 0 Upvotes on 0 Posts
Living room layout, harder than I thought
---
I have been trying to figure out the best way to set up the layout in my living room/den area and it is just racking my brain because of the layout. I think the main problem is there is already an entertainment wall built which kind of makes me need to fill it in. Currently I have one couch, a Recliner and a old chair in the corner with a foot rest. I need to make the furniture flow better and make more room for guests. There is also a fire place on the North wall that i would like to somehow incorporate with the flow of things but I don't know where to start. Any help would be great such as to go with a sectional, 2 couches + love seat, etc. Here is the layout.....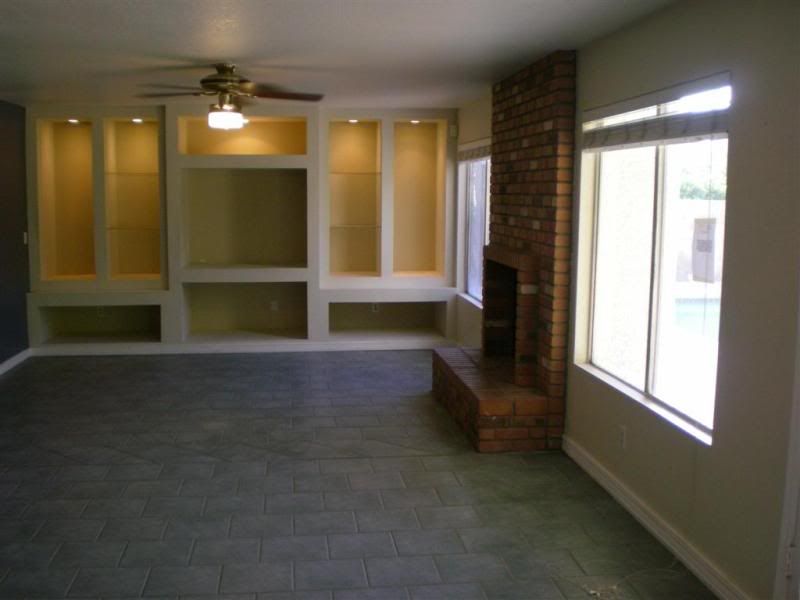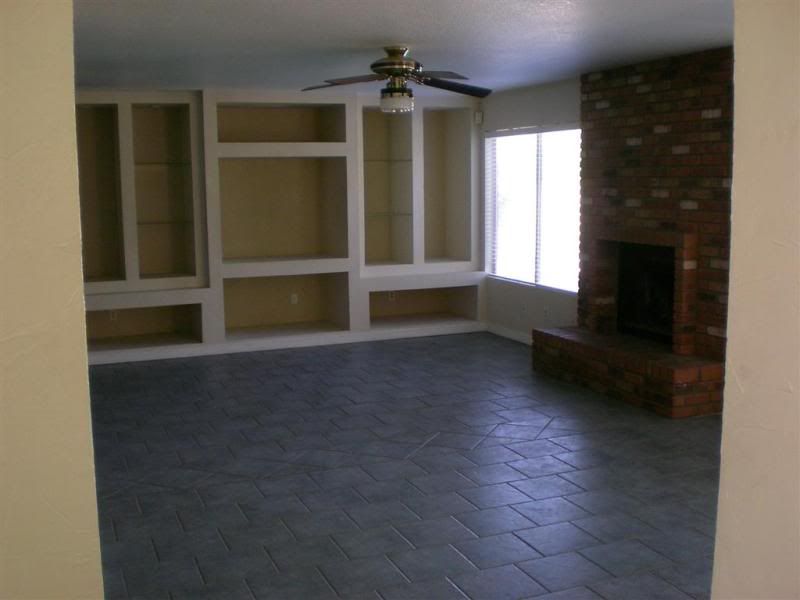 This is how it currently is and there really isn't much seating and the space isn't being used properly IMO. I think a main concern is the doorway that leads to the laundry room is located right in the middle of the room so it throws things off. To add to all this hardwood floors will be getting laid down as well as new paint but thats another story.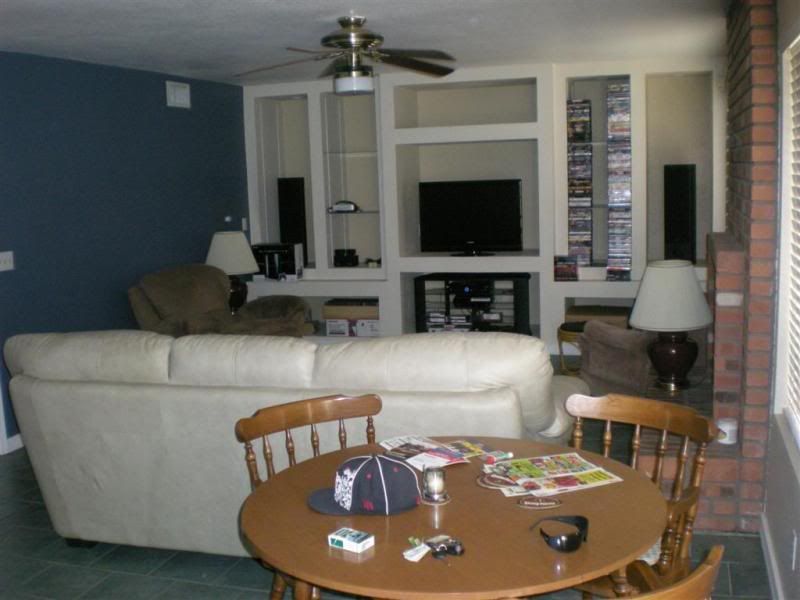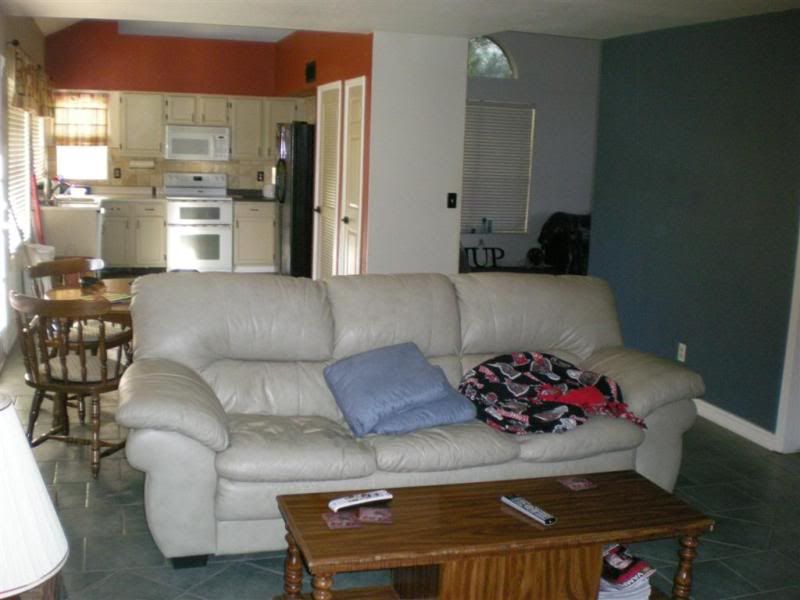 12-26-09, 09:01 PM
HI fox_forma,
Thank you for posting pictures with your questions!
I think that the main problem here is that you are trying to set too much furniture space and few circulation / living space.
If you see, the white sofa is creating a barrier--> instead of integration you are setting a division.
I'd consider few small pieces. Try to show more floor areas and less furniture surfaces
A great idea for situations like this is the use of sofa modules, so you can set them for different uses / situations
12-26-09, 11:01 PM
Join Date: Jan 2007
Location: Chandler, AZ
Posts: 223
Upvotes: 0
Received 0 Upvotes on 0 Posts
You are absolutely correct with the white couch now being a barrier but what makes it so tough to do a lay out is the door that goes to the laundry room and where the fire place is. I would like to bring everything a little closer to free up space between the kitchen and the TV viewing area while not taking away from the fire place and everything. The only way I could really think of doing it would be a couch that flowed together from the wall with the door on it and basically came out towards the fire place whether it was a sectional or just a couch set that somehow could tie into eachother.

I am not to familiar with sofa modules, i googled them to see what they were but not real clear on them. I would like to try and get as much seating area as possible without really cluttering up everything as on a daily basis people are over as well as there are three of us in the house now.

It is kind of hard to tell but there actually is a good amount of floor area in front of the white couch and table in the pic. Another big issue is I really don't have any corners to work with in this room to have the furniture at my advantage so whatever route I go it needs to flow yet still create a nice attmosphere and not be so compact.

Thanks for the reply, the more the better!