help choosing wall colour, with comforter already purchased, pic included
03-22-11, 12:29 PM
help choosing wall colour, with comforter already purchased, pic included
---
Already bought the converter and have a grey paint "universal grey" by glidden. not quite sure about it though, anyone have any advice. The comforter pic is down below, although kinda not my best bed making job.
http://apa.jansgalleries.com/comforter.jpg
Sponsored Links
03-23-11, 03:12 AM
SW Color Visualizer is a great tool and fun too.
---
Grey? I'm not sure at all about that color if it's a darker grey. The grey pillow on the bed doesn't seem (in my opinion) to work with the set. I think if you do grey, it needs to be really light grey.
Let me see if I can give you a few suggestions. First, I recommend a wider angle picture showing a lot more wall. Then, go to
Sherwin Williams Color Visualizer
, upload your photo and play with colors on the wall. I'm going to post a few ideas I did from the photo you provided.
Here's one option (maybe for an accent wall):
SW 6237 Dark Night
(you can match these colors at Home Depot or Lowe's in any paint):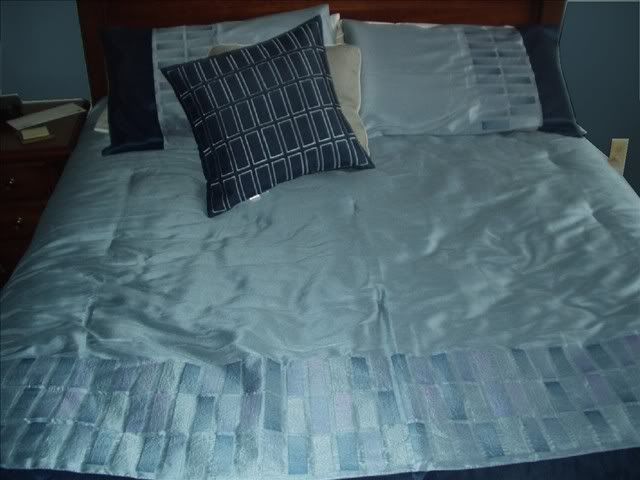 Then, the other walls could be a blue like this:
SW 6807 Wondrous Blue: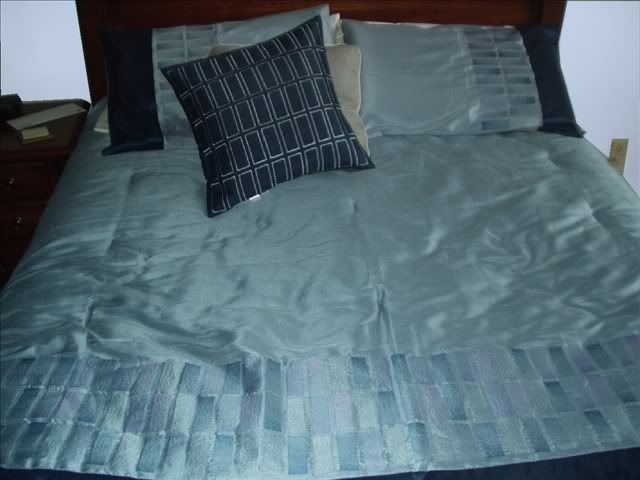 Obviously, I'm not necessarily suggesting any particular color, but showing you the possibilities (I think I see some purple in the comforter could be used for accent wall):
SW 6550 Mythical
: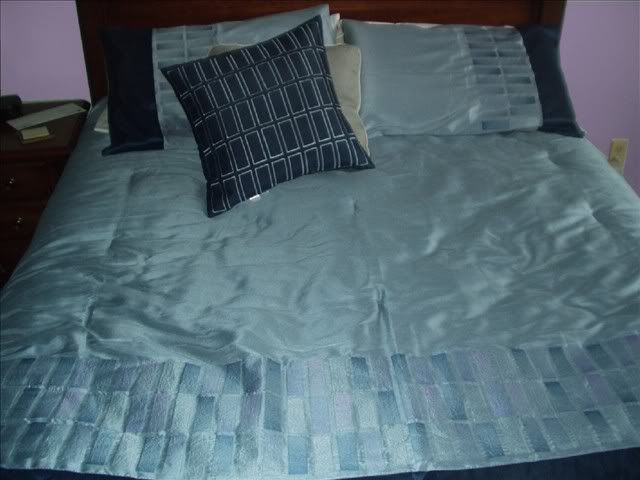 Something more toned down:
SW 7580 Carnelian
: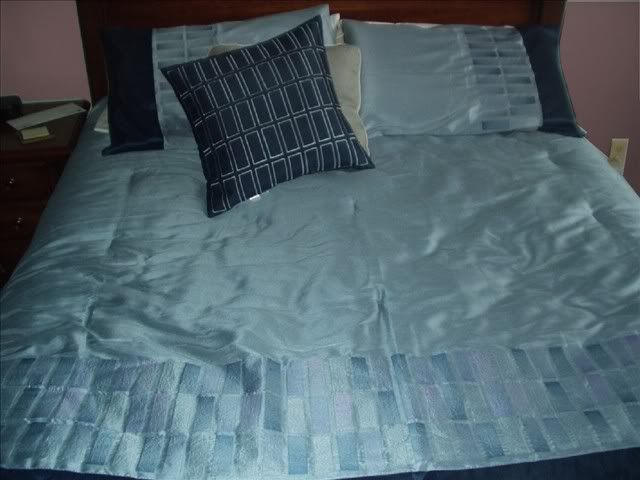 Another direction:
SW 0073 Chartreuse
: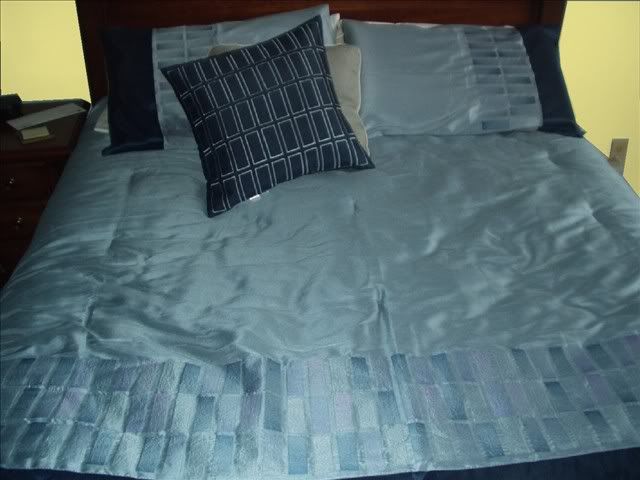 I hope this helps.....I have a lot of fun with the visualizer and it gives you all sorts of ideas or possibilities especially if you can get a picture showing 2 walls and play with accent colors as well.
---
Last edited by amyro; 03-23-11 at

03:37 AM

.
03-30-11, 12:32 PM
i vote against any of the red/purple shades--they are a bit too flamboyant and will not stand the test of time. i also would say no to the "dark night", simple bc it would make the room too dark and drab.

i like the "wondrous blue", but not sure if my monitor does not show the color correctly--it looks more blue than gray. if it indeed looks more light blue than gray, then i would suggest making it slightly more gray than blue. doing so will give you a more neutral pallette and yes, gray is in!

that said, i personally would match the wall color to either 1) the light gray pillow laying behind the large dark pillow with the geometric shapes on it OR 2) the lightest square of color you find in the decorative part of the comforter.
Posting Rules
You may not post new threads
You may not post replies
You may not post attachments
You may not edit your posts
---
HTML code is Off
---