Sink position - center it with window or cabinets?
08-10-11, 08:42 PM
Join Date: Aug 2011
Location: USA
Posts: 5
Upvotes: 0
Received 0 Upvotes on 0 Posts
Sink position - center it with window or cabinets?
---
I have a weird problem slight problem that I would appreciate any input on.
The window above my sink is not centered over the cabinets below. So when installing a new sink, do you center it over the cabinets or the window? The window is more eye level and we are putting in a high arch faucet so if it might be noticeable when looking at the window if it's not centered. But will it look weird if the faucet does not line up with the knobs of the cabinets? The difference is only an inch or two.
We are planning on selling our house in 2 years and don't want any weird problems that potential buyers would compain about.
Thanks for your input!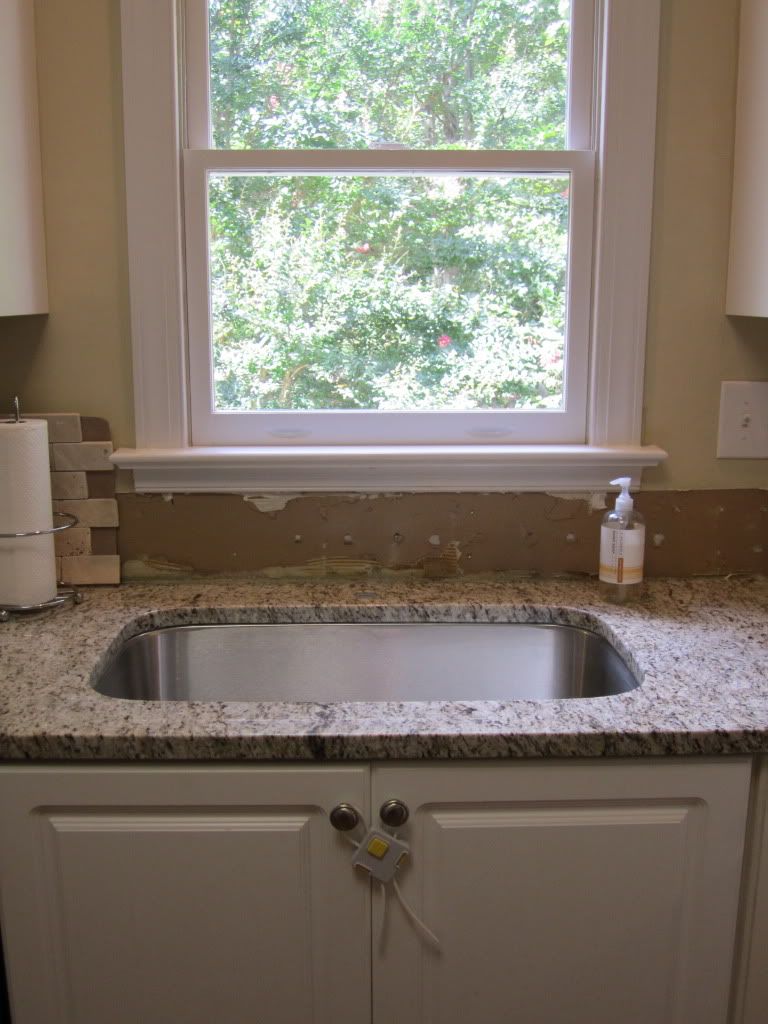 By the way, right now it is centered over the cabinets (if you can't tell), but the countertops are getting redone so I have the option to change it if it would be better the other way...
08-10-11, 09:12 PM
Join Date: Dec 2004
Posts: 26,398
The sink needs to be centered on the cabinets. As you probably know now, the sink base "should have" been installed centered on the window. That's usually a given. Base fillers probably could have been used to space the layout out correctly, so as to move the sink base farther to the right. And/or one of the cabinets to the right of the sink could have been ordered smaller, and a maybe you would have needed a base filler on that side as well.