Hanging a kitchen ceiling light under a joist
01-12-13, 04:46 PM
Join Date: Aug 2012
Posts: 23
Hanging a kitchen ceiling light under a joist
---
Hi all,
I'm getting towards the end of my kitchen remodel and want to replace and move the old ceiling light. Unfortunately the move will place the new junction box under a joist. I'm aware that I can notch the joist and then add blocks to the adjacent joists to maintain strength... but this seems like a lot of work! plus, I'll never get the texture on the ceiling to really match...Are there any better solutions? Thanks...
Sponsored Links
01-12-13, 05:47 PM
.


Depending on how many wires are going in this box.....you might be able to use a pancake box.


.
01-12-13, 05:59 PM
As Halton suggests, why can't you just screw a pancake box to the joist?
01-12-13, 08:00 PM
If you have more then two conductors instead of a regular pancake box you can use a saddle box.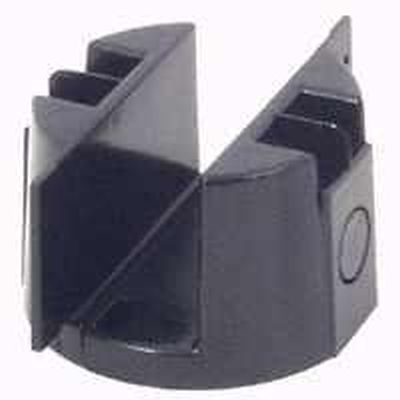 Image source: Quinby Hardware
01-13-13, 01:50 PM
Join Date: Aug 2012
Posts: 23
Thanks all,
I'd seen pancake boxes but always thought them for higher gauge wire. This is the end of a run of 14/2, which I see from the internet will work just fine in a pancake box. That saddle box looks like something worthwhile knowing about, too. Thanks again..
Posting Rules
You may not post new threads
You may not post replies
You may not post attachments
You may not edit your posts
---
HTML code is Off
---