Broken Basement Window
11-22-05, 08:23 AM
Broken Basement Window
---
The inside pane of one of my basement windows broke and I'm a bit at a loss how to go about fixing it or getting it fixed. Here's some pictures...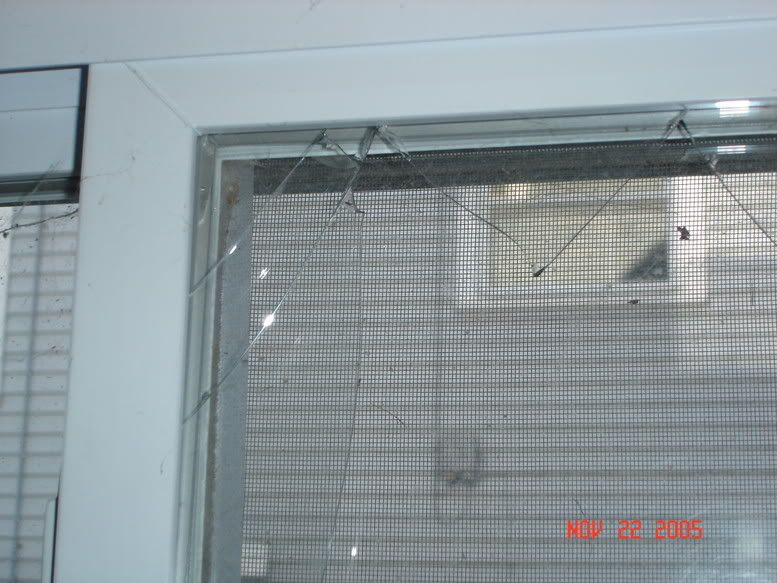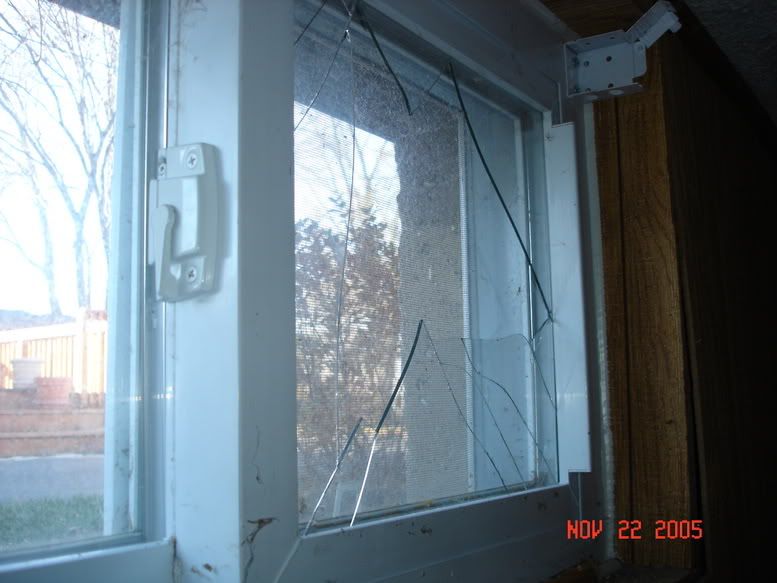 Does anybody have any ideas?
Thanks!
11-22-05, 10:35 AM
Join Date: Dec 2004
Posts: 26,416
Remove the window from the frame and take it to a glass shop. They'll measure the glass and will need to make a custom sized IGU for it, which may take a week or more.

Once you remove the window, on the exterior side, you'll notice a groove 5/8" away from the edge of the glass. These are the glazing stops that must be removed in order to get the glass out. On the interior side of the glass, there is likely double-faced tape which seals the glass to the frame. This double-faced tape needs to be cut in order to remove the glass. If you want to try to get it out yourself, I'd recommend buying a cheap-o pizza cutter, then bend the handle at a 30 degree angle, so that you can run the round cutting part of the pizza cutter around the edge of the glass in order to cut the double-faced tape while not cutting your hand on the glass. (wear thick gloves if you attempt this.)

There's no way for you to replace just one side of the glass. You'll need an IGU (insulating glass unit). They can only be ordered from glass shops or from a window dealer or lumberyard who would be willing to order it for you.