Removing closet doors
09-24-11, 02:08 PM
Join Date: Jul 2011
Location: USA
Posts: 66
Removing closet doors
---
The wife insists that I remove these closet doors. Spray paint outside & reinstall them. Ok...no brainer. Well I'll be darned if I can figure out how to remove them without disassembling the overhead track & all. They look like they just lift up & off the track..that doesn't work. any suggestions ??
Roger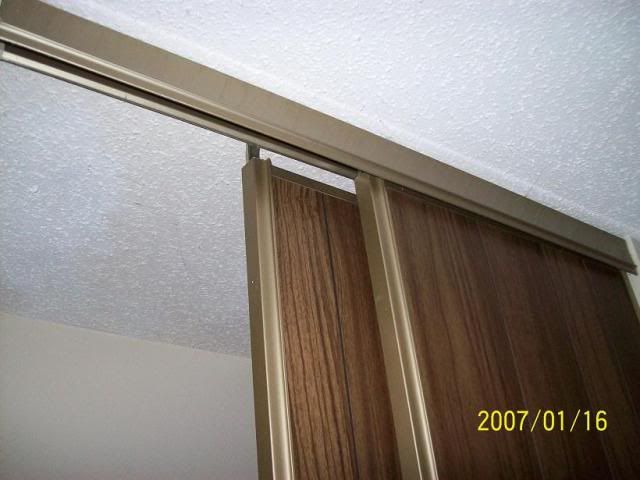 Sponsored Links
09-24-11, 03:07 PM
Look on bottom there maybe a adjustment screw that need to be turn down to remove. If they are like mine. Mine is hard to find.
09-24-11, 03:51 PM
Join Date: Jul 2008
Location: NY
Posts: 10,986
You might not have to turn the screw. Lift the door & pull the bottom towards you. If that doesn't work, then turn the screw.
09-24-11, 06:18 PM
Join Date: Jul 2007
Location: USA
Posts: 425
The adjustment screw could also be at the top.
10-15-11, 08:56 AM
try looking on the inside of the door as if you were standing in the closet.
Posting Rules
You may not post new threads
You may not post replies
You may not post attachments
You may not edit your posts
---
HTML code is Off
---