Need to cover this door (bedroom)
11-04-11, 08:09 AM
Join Date: Nov 2011
Location: USA
Posts: 2
Need to cover this doorway (bedroom)
---
This is my bedroom doorway, I need to cover with something (maybe curtains) and I just wanted to see what peoples opinions were. I need to completely cover the doorway, especially in the summer when I run the air conditioner in my room. I'm not exactly sure how to do this because you see the awkward angles at the top of the door. I would also prefer something that matches my room..I included a pic.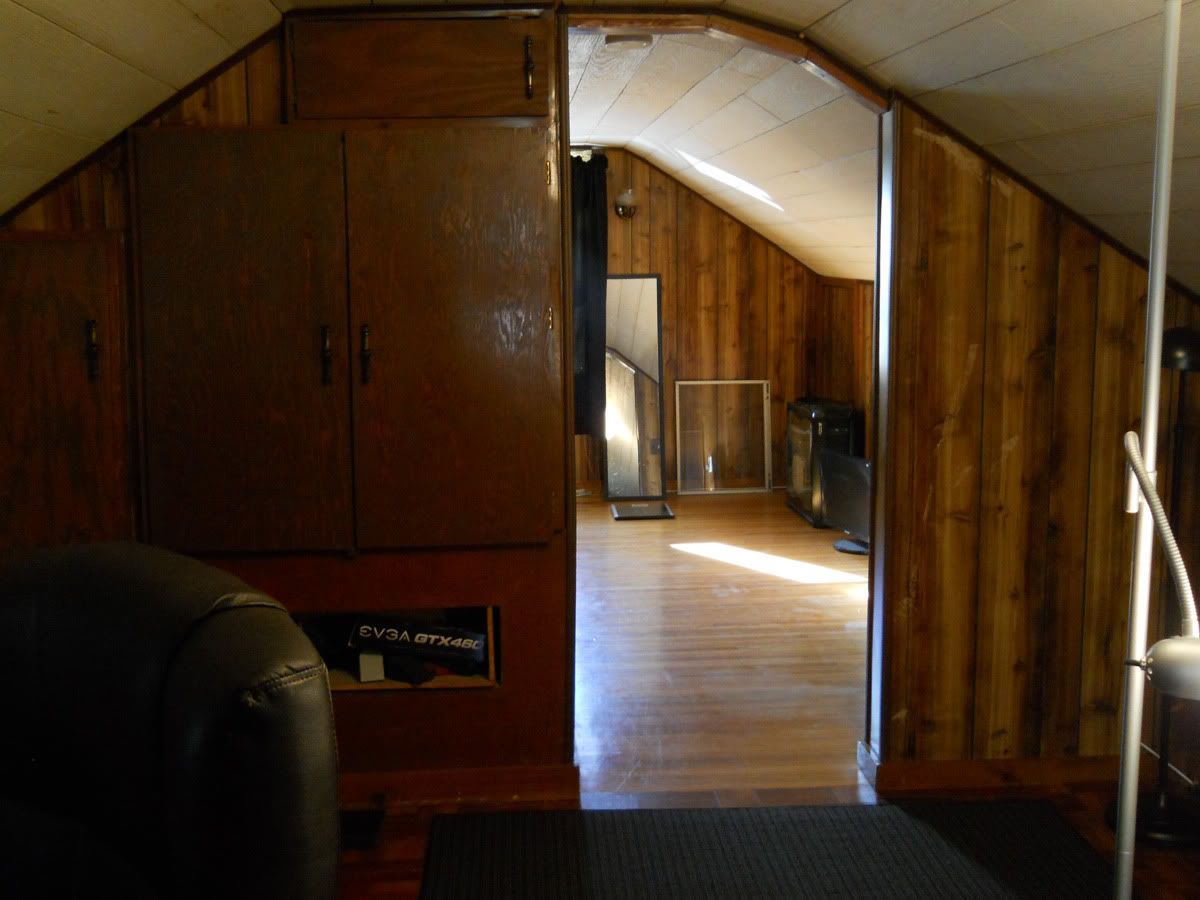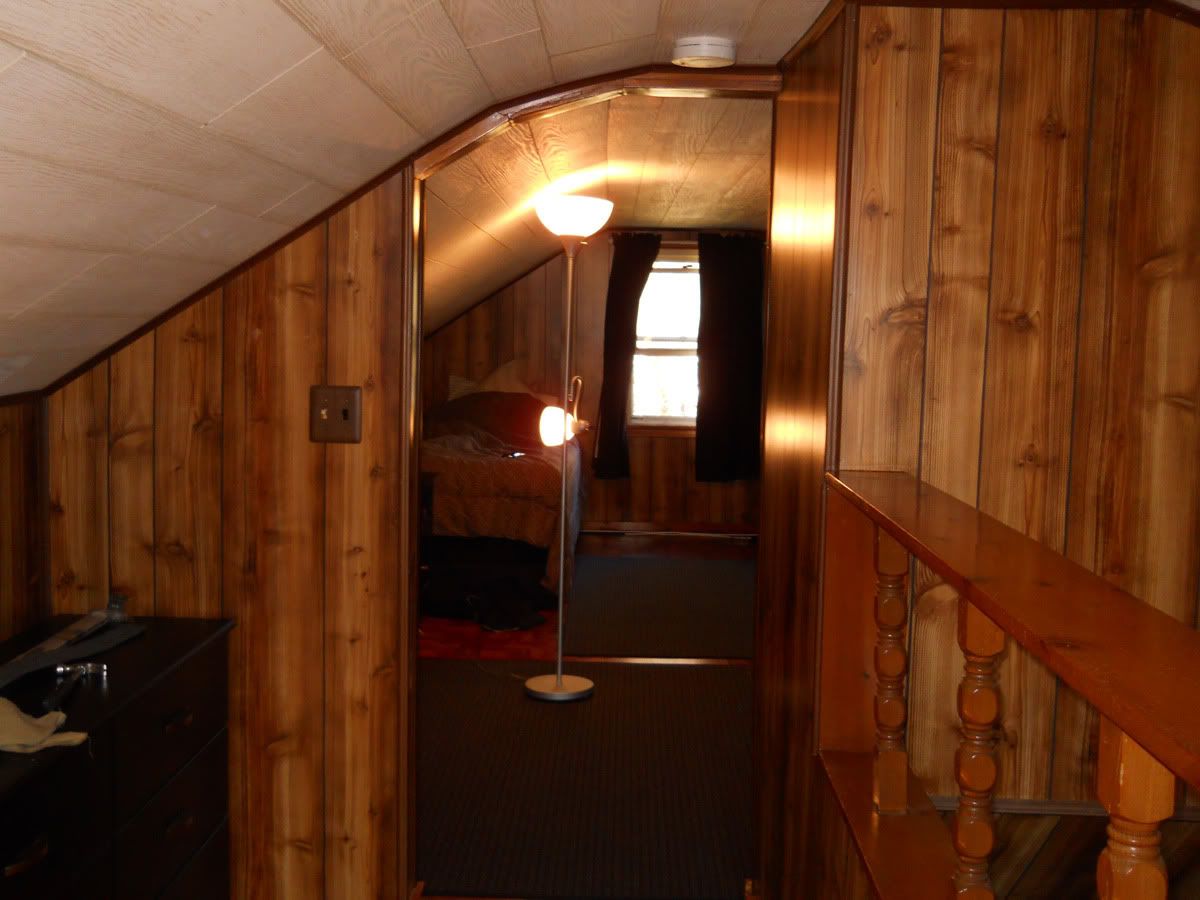 Here's the awkward angle: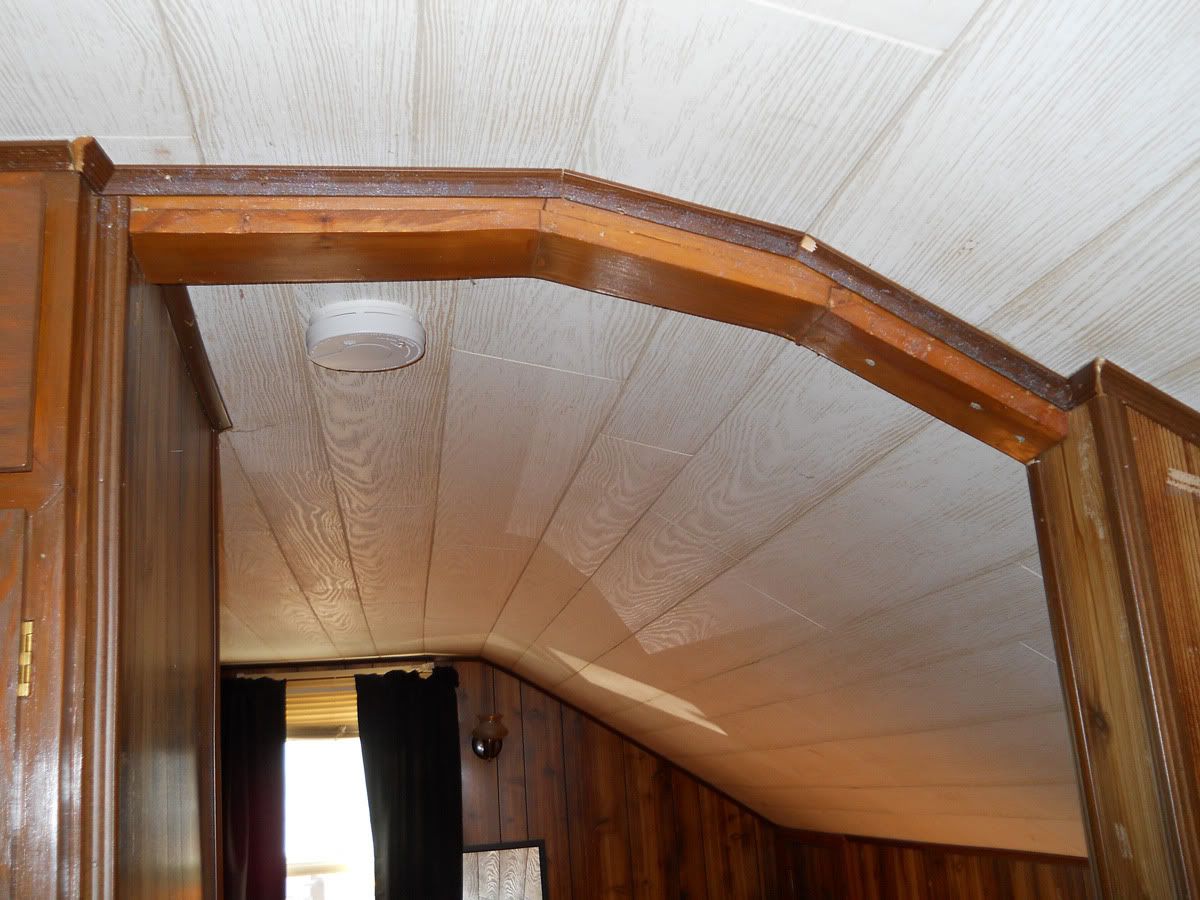 Here's my room:
---
Last edited by Nevin; 11-04-11 at

08:24 AM

.
Sponsored Links
11-04-11, 09:34 AM
I'd suggest building a door using 1X3 for the stiles and rails and 3/8 cabinet or A-C grade plywood for the skins or per-finished paneling. You could possibly also cut a hollow core door on top to fit if the width is standard. You would need to make and glue in new rails at the top. Either way door would be hung without additional jamb which might mean creative hinging.

Note if I was doing it instead of using 1X3 I would probably rip 5/4X2 strips from a 2X4.
11-04-11, 09:52 AM
Join Date: Oct 2004
Location: PA
Posts: 1,838
2 less than perfect/pretty covers would be a nailed up blanket and a custom cut folding door
Posting Rules
You may not post new threads
You may not post replies
You may not post attachments
You may not edit your posts
---
HTML code is Off
---