Door knob/plate cleaning?
08-11-12, 10:43 PM
Door knob/plate cleaning?
---
I was wondering if anyone knew what I could use to clean the back plate of this door knob on my front door? It looks a litte worn but if possible, I would like to shine it up some. Thanks!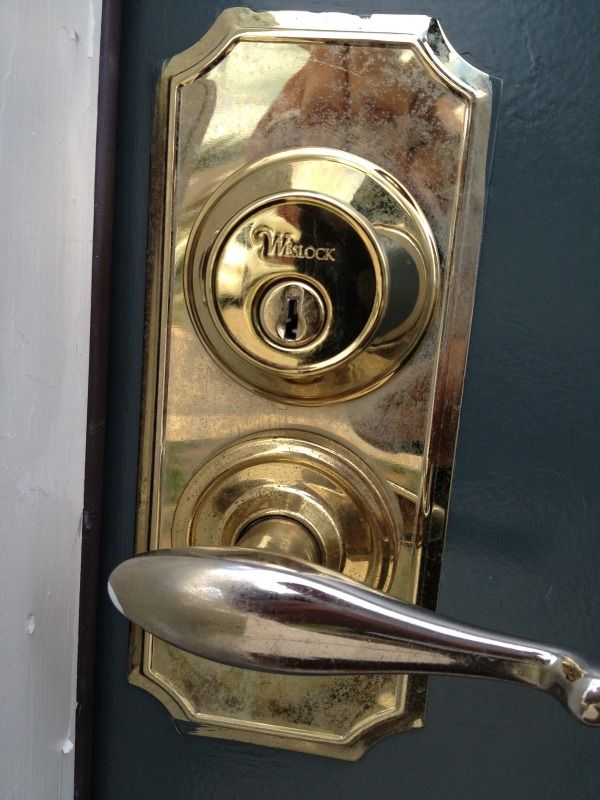 08-12-12, 04:39 AM
Join Date: Dec 2005
Location: USA
Posts: 39,965
Welcome to the forums! Normally once worn like that it will be difficult to "shine" up to original standards. You may try Brasso, but you may have limited success with it. The plate and handle came with a clear coating on it which kept it pretty for a long time, but as it wears off, it allows scratching and weathering.
08-13-12, 01:57 PM
I would try the standard brass polish you can buy at the grocery store. That may not do much, since most of what you're seeing is probably wear on the lacquer. Plus, you want to be careful not to hit the paint with it.

If you really want it to look "new" again, you can remove the plate, strip the old lacquer off of it, polish the bare metal and re-coat it with lacquer.