Bay Window Glass and Crank Repair?
Join Date: Oct 2005
Posts: 1,433
FL
Bay Window Glass and Crank Repair?
I have a bay window - is this the proper term?
The top pane that is sloped, has a crank and he said when he tried to crank he met resistance and he forced it and the window glass broke. So I think the crank mechanism is broken as well.
This is an old house 1950s so this window is not the new hurricane impact resistance kind for Florida. Glass is very thin.
Here are some pictures and you can see the top window broken. On the third picture down you can also see part of the crank mechanism in the middle of the pane.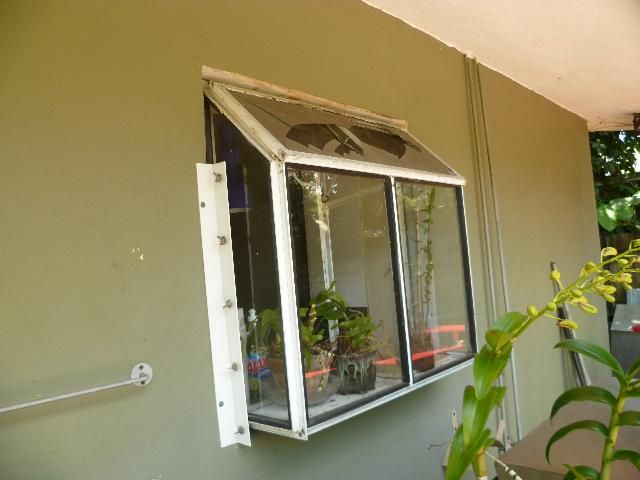 Here are the dimensions annotated in inches.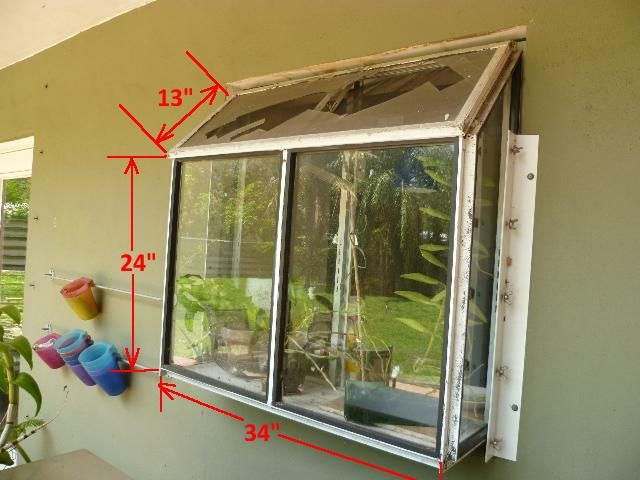 I am pretty sure this is a custom window. I want to avoid having to replace it, as that would involve breaking the inside window sill that are made of ceramic tiles that I have no spares of, and outside stucco work.
What is the best way to fix this? Is there a way I can remove the entire pane - the sloped portion and take it to a glass shop to have them put in a new piece of glass and seal it? Then call a window company to come look at this crank mechanism?
Sponsored Links
Join Date: Dec 2004
Posts: 19,290
NE
yes, it looks like you can probably remove the top venting portion of the garden window, then take it to a glass shop for repair. I am guessing that by the time you get the sash removed, you might be able to figure out why the crank wasn't working properly. Either corroded, or maybe someone caulked that sash shut to keep bugs out.