Front Door issues. Help Please. Pics inside.
Join Date: Jul 2014
Posts: 14
NY
Front Door issues. Help Please. Pics inside.
Hey everyone. Purchased my home about a year ago and noticed some small areas of paint (i guess it's some kind of clearcoat?) gone. Now it's gotten worse as this door sees the sun from about 1pm till sunset. Any ideas how to handle this? I dont want to have to replace the entire door. Is there a way to restore it to like new shape? I welcome detailed instructions as I'm in the medical field, not home repair. Thank you all in advance.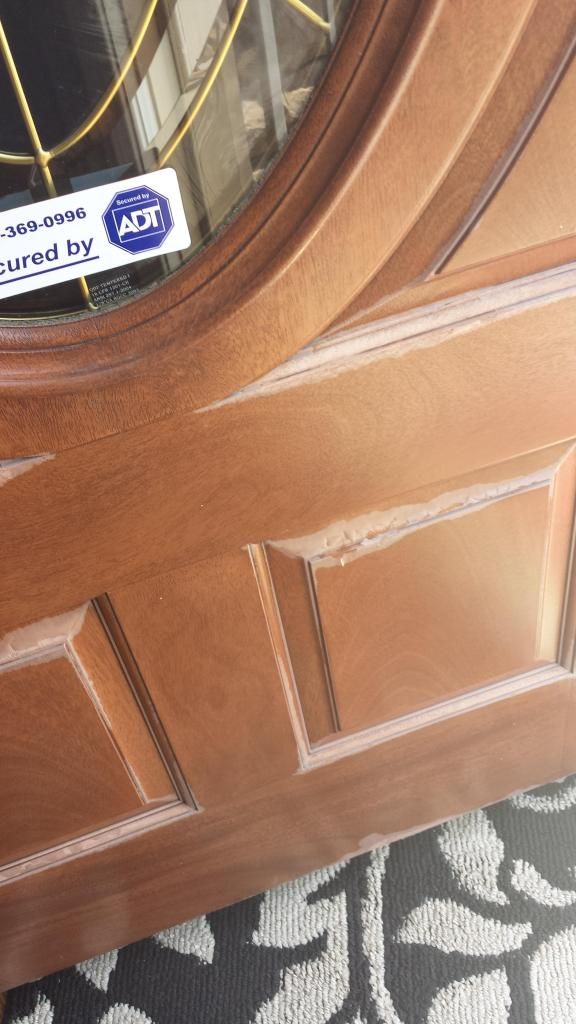 [/URL]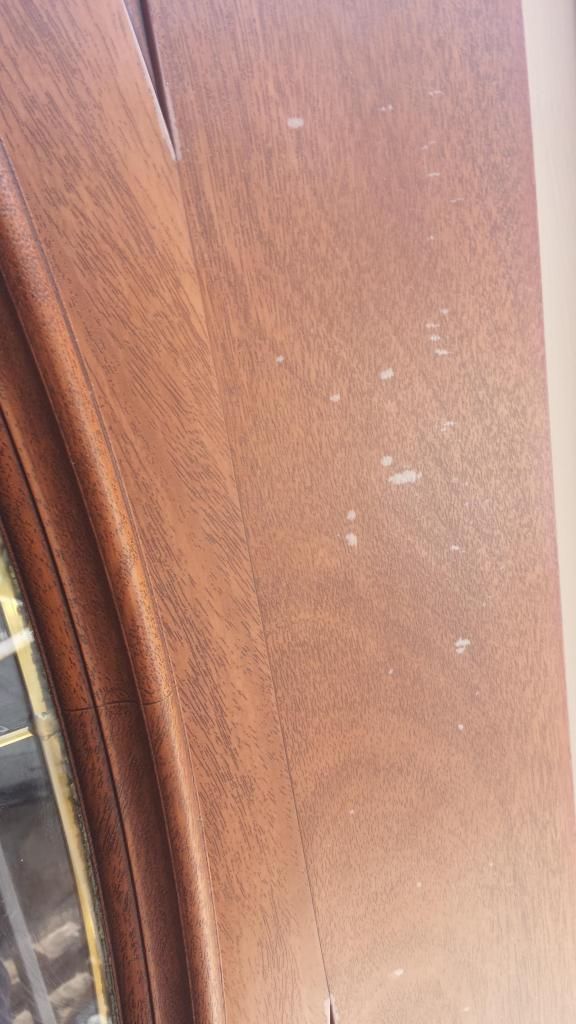 [/URL]
Sponsored Links
Join Date: Mar 2005
Posts: 42,794
TN
Welcome to the forums!
I couldn't tell from the pics
do you know if it's a wood door? or fiberglass?
I don't know much about stain finishes on fiberglass but suspect that would take a faux finish technique to make it look right followed by a coat or two of poly.
On a wood door you'd sand it down as needed, touch up the stain if needed and then apply a poly over the affected area. Sand and recoat the entire door with a spar poly when dry.
UV rays are hard on poly. The best defense is to lightly sand and recoat the door with poly every so often - generally every year or three, it all depends on how much weather the door sees.
---
retired painter/contractor
avid DIYer
Join Date: Mar 2005
Posts: 42,794
TN
I've only finished a few fiberglass doors and never had to repair the finish on one. Worst case scenario would be to prime and paint the door but I'm sure what you have can be repaired. It might be as simple as sanding off the deteriorating poly, touching up the stain and applying fresh poly .... but I don't know for sure. Check back later and see what some of the others have to say.
---
retired painter/contractor
avid DIYer