Replacing weather strip on door
08-10-16, 07:12 AM
Replacing weather strip on door
---
One of my side exterior doors (wood door) is not getting a good seal, when I close the door I noticed a small gap - I never noticed it before could have been like this for years.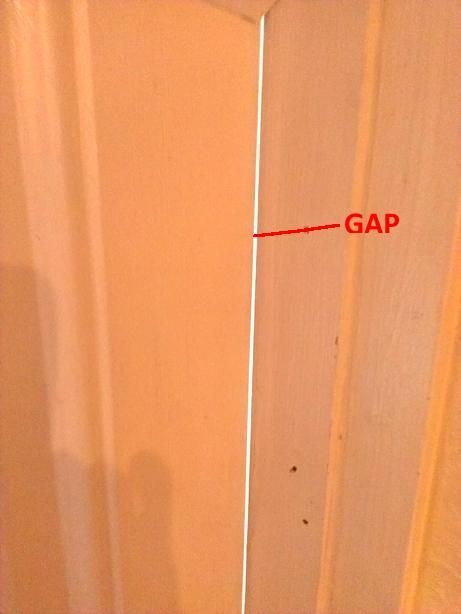 So I am thinking I need to tear out this weather strip and replace with a thicker and newer one. Went to the local home centers and they have different versions that doesn't quite match what I have.
The one I have now is a "loop" that has a middle rib that is embedded into the door stop. Here is a picture of the weather strip on the door.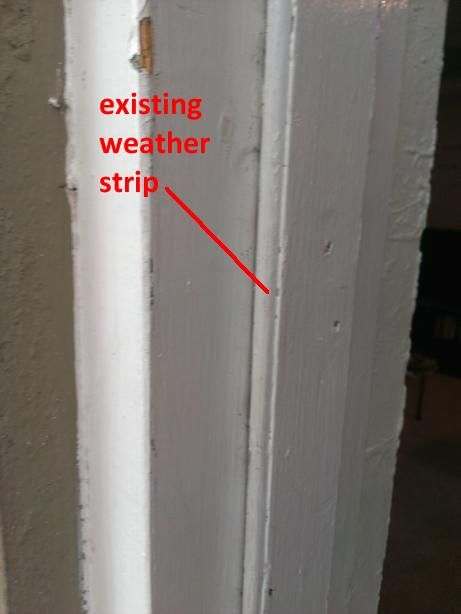 I then cut a small section out of it and I can see a plastic rib that is embedded into the slot on the door stop.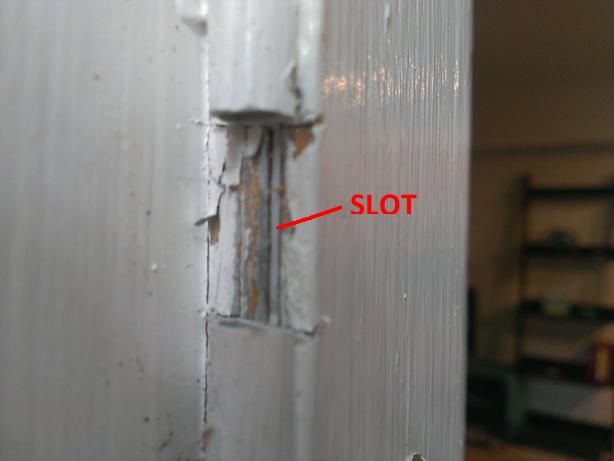 This is what the piece I cut out looks like.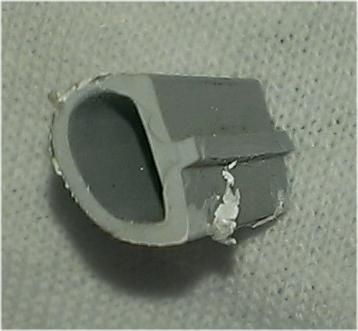 Can I get a thicker version of this to install on my door? The ones I found at the home center has a tail that I insert into the jamb and I don't see a slot on my door for that.
Thoughts?
08-10-16, 07:49 AM
Join Date: Mar 2003
Location: NC, USA
Posts: 25,971
Yes, weather stripping like that is available and it's comes in different sizes.
08-10-16, 07:52 AM
If you search for kerf weather stripping you will find many variations and sizes of that style.

But it's possible you may just need to adjust the lock strike so the door is held tighter against the existing weather strip.
08-11-16, 05:40 AM
Removing the lock strike won't work in this case. I thought about that but it is sealing nice and tight on the top, bottom and hinge side. It is only not sealing on the swing side.

I could try and pry out the entire door stop and renail it with a 1/8" offset. I don't know whether I would destroy it in the process though.
08-11-16, 05:55 AM
How do I remove the old kerf type strip that's been painted from the door stop? That tiny piece of web/fin is jammed inside that space. Is it typically glued in?
08-11-16, 06:03 AM
Join Date: Mar 2005
Location: USA - N.E.Tn
Posts: 45,166
Usually they are just pressed in although I have run across a few that were stapled in
The weatherstrip should never be painted! I'd take a utility knife and
carefully
cut the paint bond between the stop and the strip. You should then be able to walk the weatherstripping off using a putty knife.